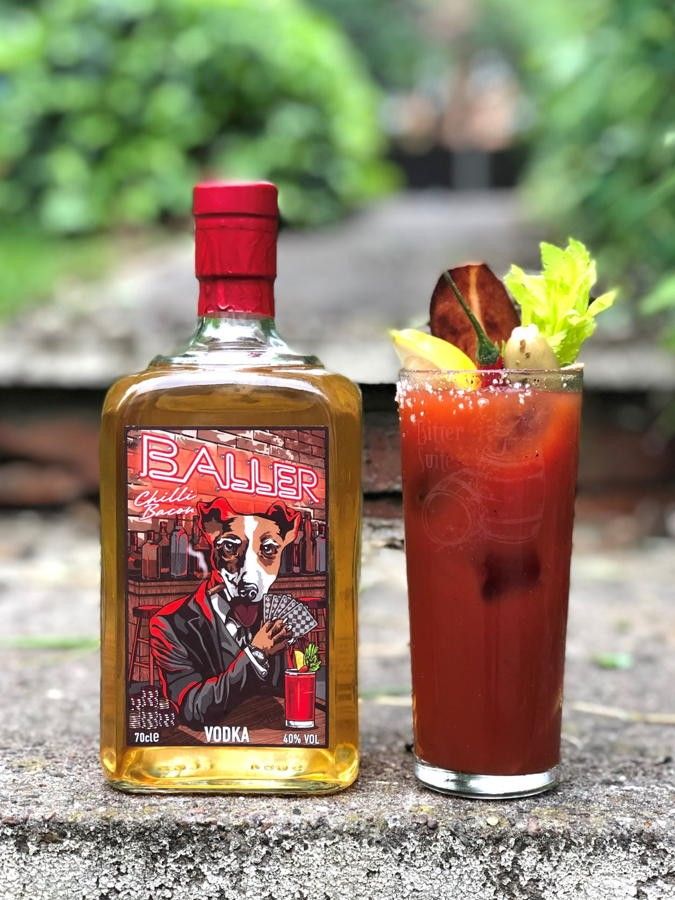 Independent distillers Doghouse Distillery has introduced a brand-new flavour Baller Chilli Bacon Vodka (40% ABV) to its growing portfolio of unique spirits.
The latest innovation from the Battersea-bred distillery follows the successful launch of Baller Vodka in 2018, London's only vodka made from scratch.
Offering a first-of-its-kind chilli and bacon combination, Baller Chilli Bacon Vodka is set to disrupt the category, tapping into the growing demand for exciting, flavoured vodkas.
The new liquid is produced using super premium wheat vodka, 'Baller', Mexican grown Habanero chillies and a secret ingredient which gives it the bacon sweet smokiness. It is a very powerful and flavoursome expression with spicy warmth, luring hints of bacon combined with Baller's silky, smooth characteristics.
Braden Saunders, founder of Doghouse Distillery, said: "With the launch of Baller Chilli Bacon Vodka, a first-of-its-kind flavour, we wanted to bring something new to the market that not only excites consumers but also gives bartenders another way to deliver great tasting cocktails such as the Bloody Mary.
"We are really happy with the outcome as we feel we have a high-quality flavoured vodka, using a totally unique blend, which gives the liquid a taste like no other."
Available now in a 70cl (RRP £32.95) and 5cl (RRP £4.99) bottle format from selected wholesalers, the brand is continuing to grow its presence across both off- and on-trade channels.