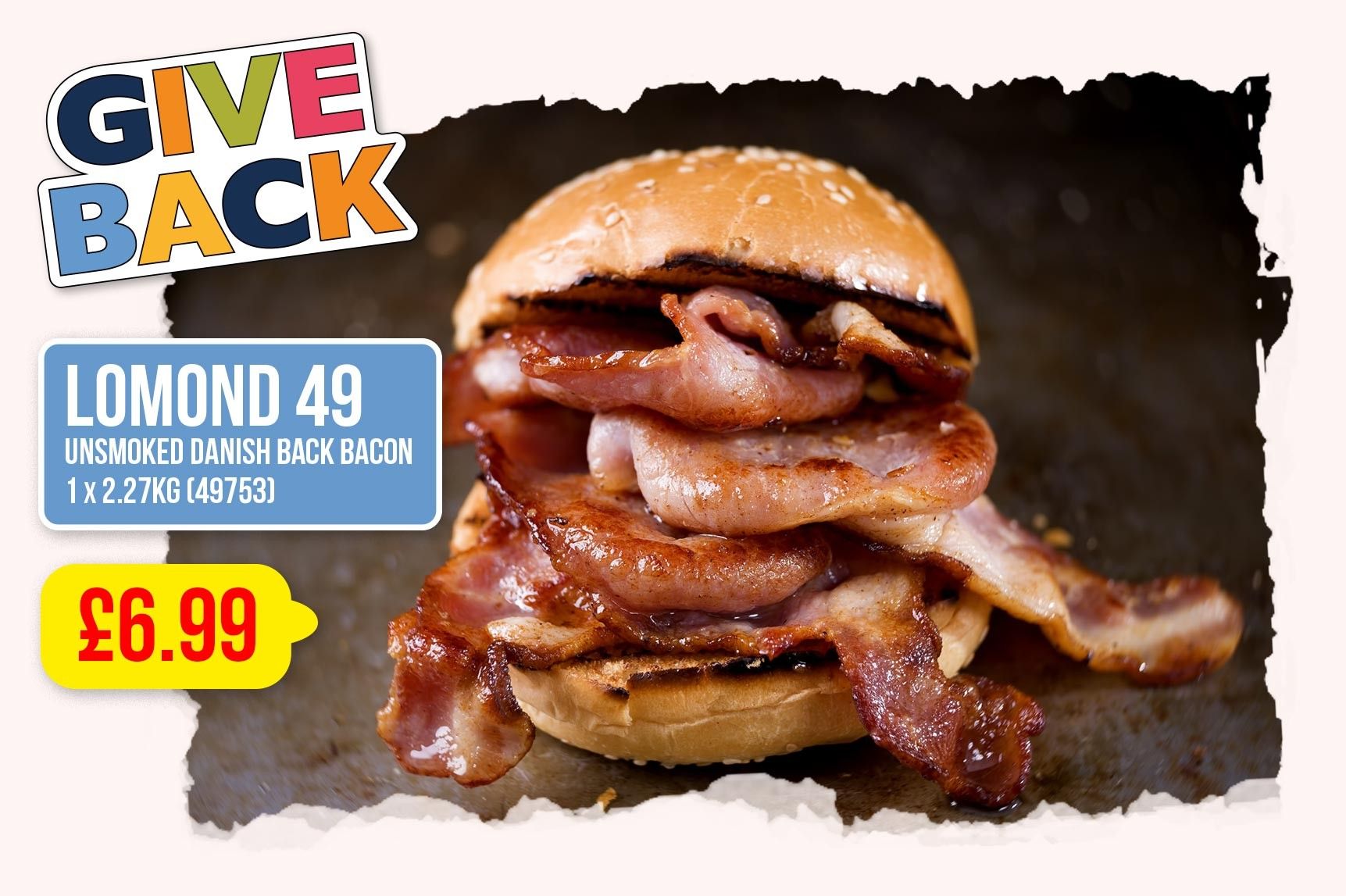 Following its resounding success last year, Lomond: The Wholesale Food Co is supporting its retail and foodservice customers with its powerful "Welcome Back, Give Back" campaign, slashing the price on many of its bestselling food-to-go products to help boost customer margins as they gear up to open their doors once more.
The Glasgow-based wholesaler launched its money-saving promotion on 1 April and it will run throughout the summer months. On promotion each month there will be a wide variety of new products and food-to-go products, as well as promotional pricing on many of Lomond's core line of bestselling products. This will include every day purchases such as bacon, chips, chicken, soft drinks and bouillons, which all up for grabs, among other key products. For April, the stand out offer is on Lomond's bestselling Lomond 49 unsmoked Danish back bacon, 1 x 2.27kg, £6.99.
"The feedback we had from our customers last year was that our Welcome Back, Give Back campaign was a gamechanger for them," said Barbara Henderson, Director. "We were absolutely blown away by the response to the promotion last year and it made sense to bring it back to offer support when our customers need it most.
"Just like last year, our customers are under pressure and will be operating on much lower volumes and we recognise that they need a great offer for their customers. By offering incredible low prices on the products they most want to buy, we're helping them to boost their margins and rebuild their businesses for the future."
To find out more, contact Lomond: The Wholesale Food Co telesales team on 0141 353 6777, visit www.lomondwholesale.co.uk or contact Sales Manager Jamie Gargett on 07875 677010.