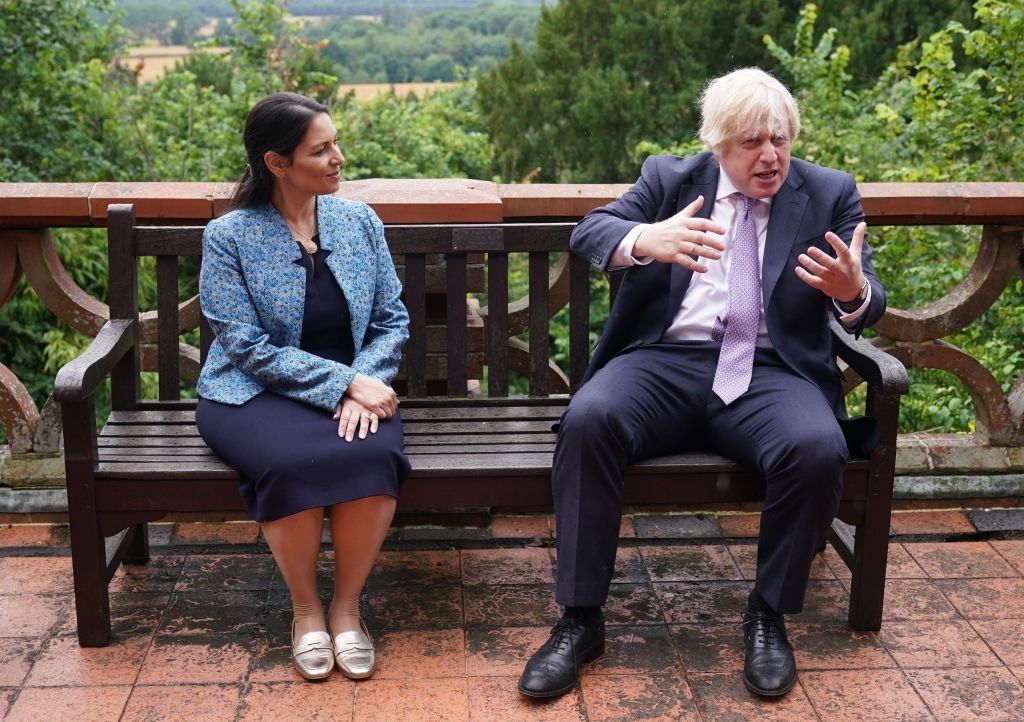 Prime Minister Boris Johnson ended his self-isolation on Tuesday with the launch of a tougher new 'Beating Crime Plan', a pledge to slash crime rates through measures such as electronic tagging of burglars after prison release.
The Association of Convenience Stores (ACS) has called for the government's new plan to translate into real action for people operating and working in shops across the country that are repeatedly falling victim to crime.
Alongside getting more police officers out on streets and making local forces more easily contactable, the plan includes access for the public to scrutinise results, with league tables for emergency 101 and 999 call answering times.
It also promises that each neighbourhood would have contactable, named police officers, who know their area and are best placed to ensure that persistent crime and anti-social behaviour is tackled.
"When I first stood on the steps of Downing Street as Prime Minister, I promised to back the police and make people safer, because we cannot level up the country when crime hits the poorest hardest and draws the most vulnerable into violence," Johnson said.
"That is why my government has remained unstinting in its efforts to protect the British public and this plan delivers a fresh commitment, as we emerge from the impacts of the pandemic, to have less crime, fewer victims and a safer society."
Johnson had been in a 10-day quarantine after being alerted by the NHS as a close contact of Health Secretary Sajid Javid, who tested positive for Covid-19 and has since recovered from mild symptoms.
Recognising the scourge of retail crime, the plan states: "Shops are critical to areas, and often have become as much part of community identity as the church or pub. There has been too much violence targeted at retail workers and too much acquisitive crime on these premises."
James Lowman, ACS chief executive, said: "We welcome the launch of this new plan and recognition of the unacceptable levels of violent crime and acquisitive crime faced by people working and operating local shops. We want to see Beating Crime Plan translate into real action for the National Retail Crime Steering Group (NRCSG) to take forward, creating meaningful changes for retailers and shop workers."
A particular focus of the new crime fighting plan is on early intervention, prevention and practical measures to deliver real results across communities, and to tackle serious violence and neighbourhood crimes.
"I am absolutely determined to cut crime and deliver a safer society for the public, and the Beating Crime Plan shows how the government is going to do just that," Home Secretary Priti Patel said.
Lowman, however, accused that the government often failed to walk the talk when it comes to tackling crime.
"For too long now, the government has talked big on tackling crime in local neighbourhoods but delivered little. Local shops have no confidence that police forces have the resource to respond to crime in their shops including violent incidents," he said, adding that the problem of violence and abuse against colleagues working in the sector is getting worse.
"These incidents have significant and long-lasting effects on the individuals and communities involved. We have long advocated for action to tackle the root cause of violence through diversionary programmes and 'second chance' programmes for prolific offenders with addiction problems – now it is time for the government to deliver," he said.
The government said the Beating Crime Plan recognises the need to address the underlying causes of crime, with new tactics and investment to deal with alcohol and the scourge of illegal drugs, which are major drivers of burglaries and violent crime.
The Home Office said an increase of testing upon arrest marks the first step in work to challenge drug misuse, reduce demand and change the perceived acceptability of using illicit drugs which impact communities and fuel serious violence.
Among the measures to be introduced include the use of electronic monitoring so burglars and thieves will have their whereabouts monitored 24 hours a day upon release from prison. It will also involve stop and search powers relaxation to empower police to take more knives off the streets and trialling the use of alcohol tags – which detect alcohol in the sweat of offenders guilty of drink-fuelled crime on prison leavers in Wales.
---
(With PTI Inputs)