Tobacco remains a robust and resilient category in the sales arsenal of independent retailers.
Independent retailers have had to cope with ever-increasing legislative challenges in recent years including the display ban and the European Union Revised Tobacco Products Directive (EUTPD2), which Brexit Britain still observes. Track & Trace was implemented in May 2019. EUTPD2 made it an offence for manufacturers to produce menthol cigarettes and retailers to sell menthol cigarettes from May 2020.
Now the country has returned to normal following Covid, the tobacco category is proving once again that it can stay the course, with consumers and remain a mainstay of independent retail despite all the headwinds.
According to an Imperial Tobacco report, the UK market is now worth £14 billion (before tax) per year and as it stands, there is almost a 50/50 market share split across Factory Made Cigarettes (FMC) and Roll Your Own (RYO) categories – at 52 per cent and 48 per cent respectively.
"The future of the tobacco industry lies very much within the value of the product as consumers seek out ways to save money. So, if retailers are to successfully cater to the needs of today's customer and increase sales, then ensuring they are stocking a wide range of value tobacco products is crucial," comments Tom Gully, Head of Consumer Marketing UK&I at Imperial Tobacco.
Given the growing cost-of living-crisis and rising energy costs, this shift towards value tobacco products is a trend that is likely to continue for some time and one that retailers should not ignore. And Gully notes that tobacco customers can generate much wider sales in store as they tend to spend more, visit more and have a higher basket spend than other shoppers.
"With household costs and inflation soaring, shoppers are now even more aware of how much they are spending. As a result, we're seeing a move towards low-priced propositions across the entire category as a whole, resulting in the lower-priced tiered products making up a majority of tobacco sales," Gully said.
"In fact, the sub-economy segment now makes up 63 per cent of FMC sales, while the economy segment accounts for 56 per cent of RYO, with these value segments growing at an impressive three per cent and five per cent YOY [ITUK Report on Trade, February 2022]."
Search for value
Alastair Williams, Country Director at Scandinavian Tobacco Group UK (STG UK) agrees that the impact of the cost-of-living crisis will be felt in the cigar category, just as much as any other category in-store, as consumers increasingly become price conscious. But he notes that the demand for value products in the category has been a major trend for some time now, something independent retailers have not yet tapped into.
"The search for value has been a trend in cigars for some time now, evidenced by the success of our Moments Blue brand, which offers a quality smoke at a low price. It is now the sixth best-selling cigar brand in the UK in value terms, but interestingly most of its sales go through the multiple grocery channel, so I wonder if it's one area where independent retailers might be missing a trick by not stocking it," he comments.
"And with the current cost-of-living crisis only likely to get worse in the coming 12 months or so, it's sensible to assume that value products will only increase in importance across the store, and that will certainly include cigars so retailers who don't currently stock Moments should absolutely consider doing so."
Earlier this year, JTI has launched two of its most iconic brands into the ultra-value segment to provide retailers with high quality value for existing adult smokers. Featuring the lowest RRPs from JTI, cigarette brand Benson & Hedges Blue has unveiled a new rolling tobacco offering, Benson & Hedges Blue Rolling, whilst Mayfair introduces a new FMC range – Mayfair Silver.
JTI's move to ultra-value – the fastest growing price segment in both FMC and RYO – is designed to cater to the growing number of adult smokers seeking affordable options from trusted tobacco brands. Driving value for customers has already shown proven results in Scotland with Kensitas Club's move into the ultra-value segment in 2021, making it the fastest-growing brand in both FMC and RYO in the region. With Mayfair Silver and Benson & Hedges Blue Rolling, the firm looks to emulate this success in the rest of the UK.
"We know that for many existing adult smokers, price is a key factor when deciding what brand to purchase," said Mark McGuiness, Marketing Director at JTI UK. "By offering iconic brands like Mayfair and Benson & Hedges at new ultra-low prices, retailers can capitalise on both Mayfair Silver and Benson & Hedges Blue Rolling's brand heritage, with products that also offer a competitive price point. Retailers should price at the RRP to maximise the sales opportunity and drive incremental sales in the category."
Benson & Hedges Blue Rolling includes quality Virginia tobacco blend and 100 papers within the 30g and 50g pouches, with an RRP of just £13.65/£22.35 per 30g/50g and will be available across England and Wales only. Mayfair Silver will be available in both King Size and Superkings at a RRP of £10.15 per 20 pack, and will be available across England, Wales and NI.
To capitalise on the sales opportunities the value segments offer, Gully suggests retailers to familiarise themselves with the key product types so they can help their customers fully understand the tobacco category and different product solutions available to them.
He notes that RYO tobacco sales are seeing a significant rise as shoppers increasingly look for products that provide value for money. The category now accounts for 48 per cent of all tobacco sales.
"With the growing cost of living crisis impacting households nationwide, we expect this consumer demand for value to increase even further in the months to come. Given this rising shift towards value products, and rolling tobacco in general, it's important to make sure retailers cater for this demand with the right product offering," Gully says.
"With this in mind, we'd recommend retailers checking that they have a strong variety of leading roll your own brands such as Riverstone and Players JPS, to ensure they are prepared for this rising demand for value tobacco products."
At the same time, he notes that value could mean different things to different people, which should be an important consideration for retailers when reviewing their range.
"Some customers might be focused on the lowest price point, while others may be looking for added value formats like Players JPS Easy Rolling Tobacco which offers filters and papers in one pack. Therefore ensuring retailers stock a range that caters for these different value needs is vital in order to effectively cater for their customer base," he explains.
From an FMC perspective, Gully recommends stocking their Embassy Signature and Richmond ranges to help unlock sales amongst adult smokers seeking out top brands at great value price points as many consumers are looking for a familiar brand that will deliver satisfaction at a low price.
Need for accessories
With more consumers now moving towards RYO products, retailers are presented with new sales opportunities within tobacco accessories, Gully notes.
"It is therefore essential that retailers cater for this rising demand by ensuring they are fully stocked up with filters, papers, lighters and other flavour-related innovations, for example, Rizla Flavour Infusions and Rizla Polar Blast Crushball filters," he adds.
He says the Rizla Flavour Infusions range, which include flavoured cards that can be used alongside standard factory-made cigarettes or roll-your-own tobacco products, has been received well by both the trade and consumers.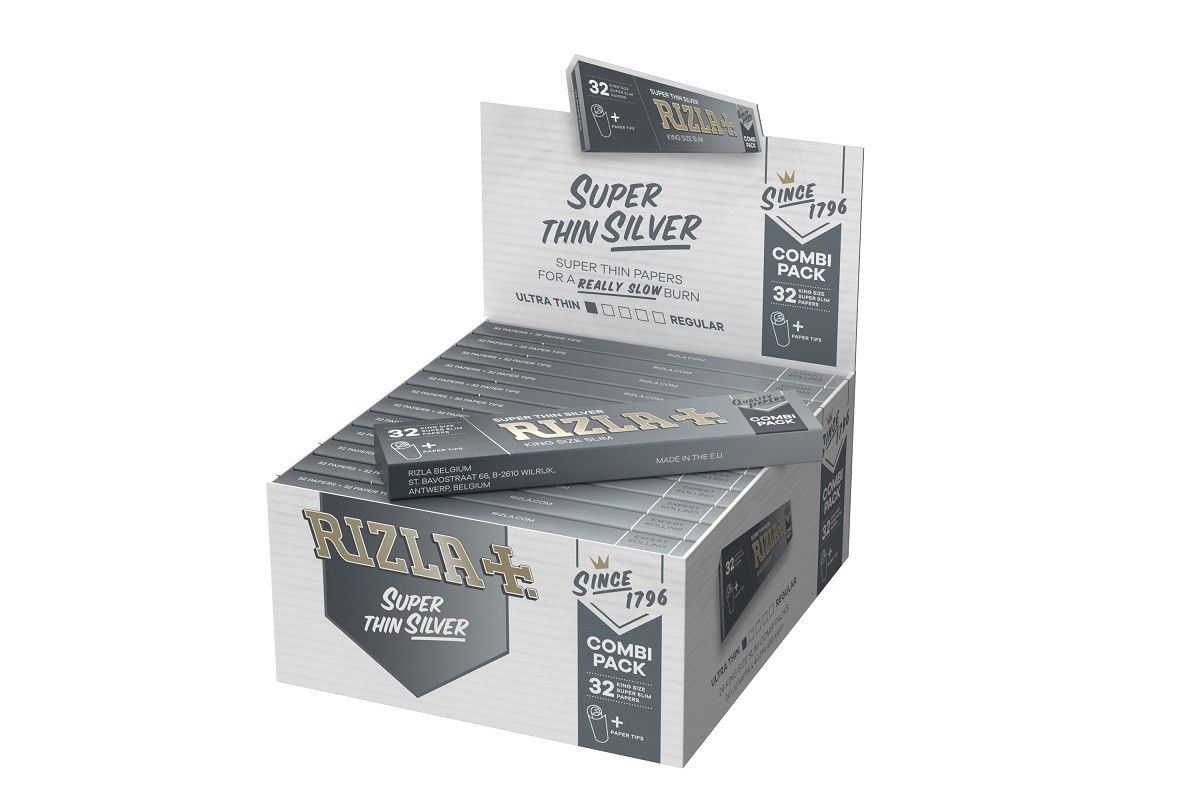 Rizla Silver Kingsize Combi, which has an RRP of £1.20 and offers papers and tips together in one pack, is also gaining traction with tobacco shoppers. "Thanks to its convenient format, Rizla Combi is now proving extremely popular with shoppers looking for added value product solutions," he says.
STG UK's Williams says the cigar category is set to be up by 7.6 per cent in value terms on last year at just under £291 million, driven by the rise in the cigarillo segment which is now worth just over £99m and accounts for over 46 per cent of all cigar volume. However, the more traditional cigar segments are all in decline of around three to four per cent, which he attributes to a combination of factors such as some smokers moving into vaping or pouches, and people cutting down due to the on-going cost-of-living crisis.
"It's miniatures which remain the engine room of the cigar category, so it is important retailers get this segment right. By far the biggest player here is our Signature range, which is ably supported by our Moments brand, which offers a good quality smoke at a cheaper price," he suggests.
"Aside from cigarillos, retailers also need to consider brands in both the small and the medium/large segments to ensure they are covering their bases, so think about including the top-selling brands from each segment as a minimum. Our Henri Wintermans Half Corona is easily the best-selling brand in the medium/large segment and has enjoyed good growth over the last couple of years."
Whilst obviously not matching the sales volumes of cigarettes or RYO tobacco, Williams notes that cigars can be an important part of the tobacco category because it's a driver of footfall in-store and a high margin category, typically offering up to three times the margin that cigarettes do.
"For example, our Moments Blue brand offers up to 18 per cent margin when sold at its RRP. To boost cigar sales, it's important that retailers stock the right range rather than a big range, as the top ten brands account for over 90 per cent of sales so don't tie up your cashflow with slow moving brands," he suggests.
He also asks retailers to think about their cigar and cigarillo offer all year round because of the margin it offers and the footfall it drives. But, Christmas season is one when the category shines.
"Certainly in the run-up to Christmas we know that cigar sales go up, so it's really important for retailers to get their range right so they can enjoy those extra sales and rewarding profit margins which are typically three times those of cigarettes," he says.
"It tends to be larger cigars that people will gravitate towards as a bit of a Christmas treat when they are in celebratory mood and typically have more time to enjoy it. Make sure you have brands like our Henri Wintermans Half Corona in stock as it is the UK's best-selling medium/large cigar, and a real festive favourite."
Know your range and customer
Shoppers will be keeping a keen eye out for any deals and value offers for the foreseeable future, so it is of key importance that retailers and their staff are well versed on what products they can offer while the demand for value is high.
"Staff who are well educated on which products offer their customers the greatest value for money will be in a far superior position to help their customers find the best products that suit their needs. This will in turn likely see these customers returning to that same store multiple times thanks to the more personable and informative purchasing experience in store," Gully says.
He adds these value products should include those that are the lowest out of pocket spend like Embassy Signature, Richmond and Riverstone, as well as added value formats like Players JPS Easy Rolling Tobacco which offers filters and papers in one pack.
Williams concurs and adds: "When it comes to better understanding the category, nothing beats face to face communication so first and foremost we have our field sales force which goes out and visits convenience retailers daily to share their knowledge and expertise on how to maximise sales from cigars."
If they don't currently get regular visits from an STG rep, retailers can contact STG UK by e-mailing to [email protected] to request a visit. He also suggests the firm's trade website (www.stgtrade.co.uk) as a good reference point for retailers to increase their knowledge and that of their staff. They also send out quarterly e-newsletters, highlighting latest news and trends impacting the category, plus planograms, pricelists and much more.
Gully also stresses on the need for training in the category. "We recommend that retailers and their employees are fully trained and equipped to offer those shopping in their store a tailored and personal experience to ensure repeat visits and customer loyalty," he says.
"It is key that staff are encouraged to read the latest category developments, news and features in the trade press. This is an effective way for employees to gain further insight and understanding into the key trends, different terminology and new products available."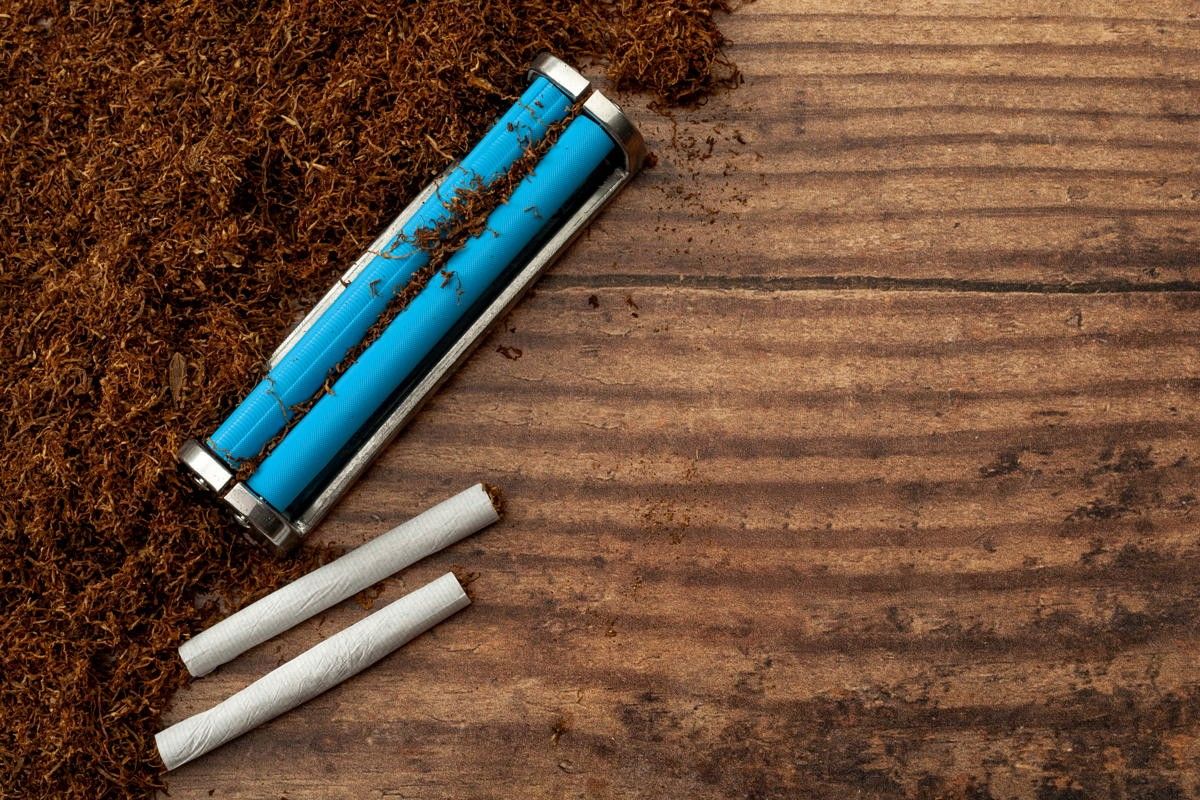 He adds that their Ignite app will also be a useful resource for retailers, allowing both them and their staff to stay on top of the latest news, information and all training opportunities to ensure their store runs to its fullest potential. The app offers users a range of helpful tools and advice, including incentive articles, downloadable POS, product information and key tips on how to maximise sales in store.
Understanding the customer base is also equally important as each store and the customers who shop there will be different. Gully recommends retailers to look at what their customers are most commonly purchasing, or in some cases, not buying at all and then adapt their range to suit their customers' purchasing choices.
"For example, some stores will have shoppers who prefer premium products, while others will find their customer base is far more geared towards value tobacco products," he explains.
"We would advise retailers in the first instance to ensure they stock a range of products across all segments and then upweight the range on offer according to customer demand, whether that be value or premium FMC and RYO tobacco products."
Williams adds: "I think in general talking to your customers is key, but particularly with your tobacco customers, who may well be the most loyal you have so it makes sense to treat them accordingly.
"We all know that their associated basket spend can often be significant too, so always keep their brands in stock and don't give them a reason to shop elsewhere. Now, and for the foreseeable future, many of your customers will be searching for value propositions so let them know what products you can offer them to help them save money."