Lactalis UK & Ireland is launching a new highly disruptive and impactful out-of-home campaign this autumn targeting shoppers across the country with its #1 cheese slices brand, Leerdammer. With the running theme "Deliciously Different," the new ads champion Leerdammer's mild and nutty taste, which is central to its identity and motivating shoppers to purchase.
Featuring five different creatives (3 x Original and 2 x Light) across a number of media formats – digital and paper 6-sheets, 48-sheets, TCPs and 16-sheets – the campaign will be live for a period of four weeks. The new creatives, which include "Mild & nutty, slap me on your butty," for Leerdammer Original and "Mild & Light, come on take a cheeky bite" for Leerdammer Light, are aligned with the quirky, comedic and witty brand personality of Leerdammer. The new out-of-home ads will be running from 11th September in over 5,000 outdoor placements across the UK, with an uplift in London and the South-East. The outdoor campaign is set to reach an estimated 22 million people and make over 170 million impressions.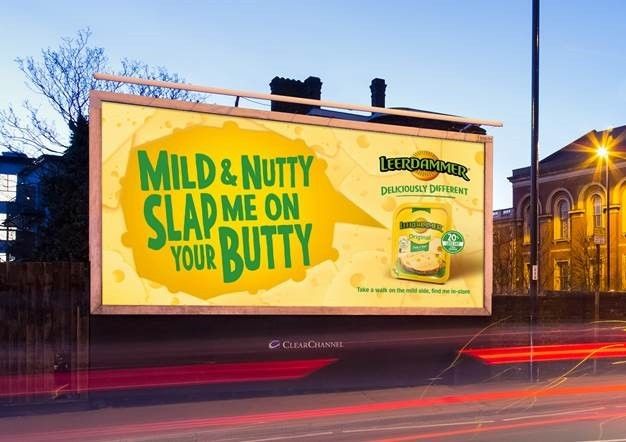 "Leerdammer is famous for its nutty and mild taste and our new "Deliciously Different" campaign is all about communicating its unique taste cues and using Leerdammer's comedic and light-hearted tone of voice to connect with consumers in a truly impactful way," said Heloise Le-Norcy Trott, Marketing Director at Lactalis UK & Ireland.
Leerdammer is a Dutch cheese, which is often used as a direct swap for cheddar as a healthier choice. Leerdammer Original contains 20 per cent less fat than cheddar, and our Great Taste Award-winning Leerdammer Light contains 50 per cent less, its mild flavour is accessible for the whole family. Lactalis UK and Ireland's Leedammer product range also includes Leerdammer Grated, which is finely grated for perfect melting, and available in 160g resealable pouches.
Le-Norcy Trott continued: "As the number one natural cheese slices brand, we know our core consumers love Leerdammer, but there's a new generation of shoppers asking who Leerdammer is, and what we stand for. So, we're reaching out to everyone with this new campaign, which we're confident will make them all smile, and motivate them to purchase and enjoy."