From topping up vehicles with fuel to doing the weekly shop, the forecourts provide a vital service for many consumers. Forecourts are also often among the first convenience stores to adopt new innovations like contactless payment, in-store coffee machines and food to go.
The latest Forecourt Report by the Association of Convenience Stores (ACS) attests to this. The 2022 report, published in October last year, showed that independent forecourt retailers are making significant investments in their businesses, spending around £18,000 on average in the previous year compared to around £10,000 spent by convenience stores that don't sell fuel.
Across the sector, the most common form of investment is refrigeration, with stores either looking to expand their range of fresh and chilled goods or upgrade their refrigeration to make it more energy efficient. Half of the forecourt stores in the sector have doors on their chillers, with over a third (39 per cent) using LED lighting and eight per cent using solar panels to reduce electricity costs.
"It's essential that the government recognises the crucial role that forecourts play in their communities," James Lowman, ACS chief executive, commented at the launch of the report. "These businesses are community hubs in their own right, providing essential services and an ever-increasing range of products for customers along with fuel and alternative power solutions."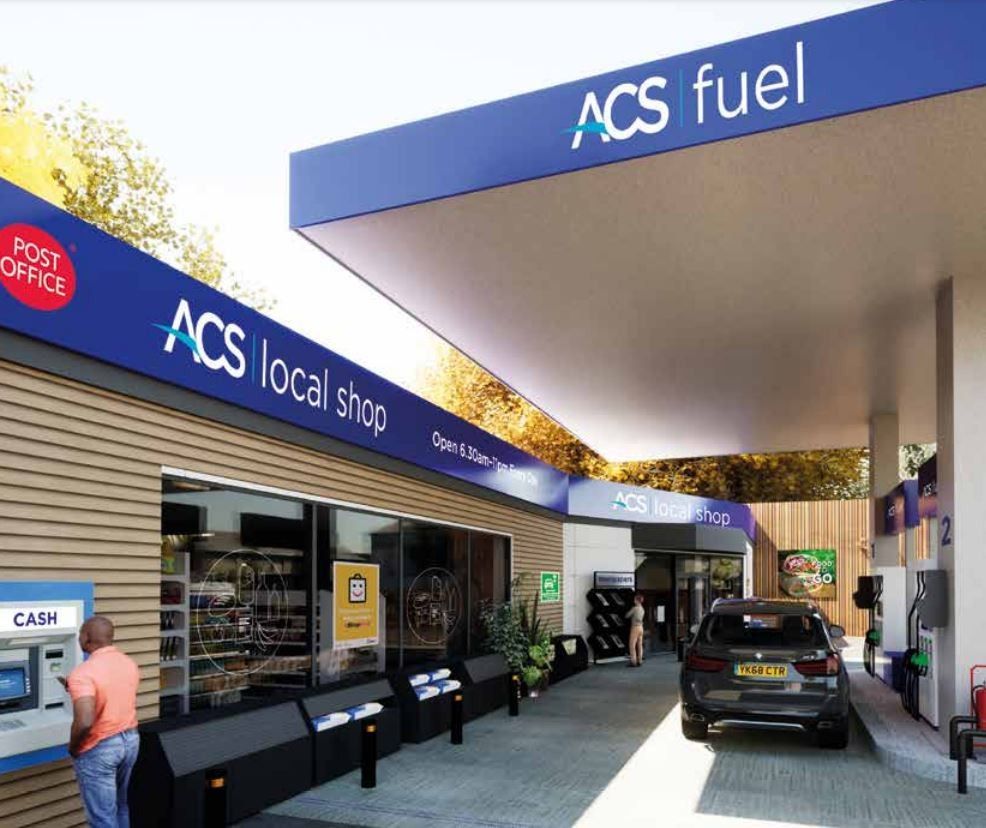 The report has also revealed the extent of the contribution by the UK's 8,379 forecourts to the economy and the communities. The sector creates over 84,000 jobs, with around one in four colleagues (23 per cent) being in the business for more than 10 years. Over two thirds (69 per cent) of forecourt retailers are active in their communities, raising money for local charities, getting involved with local projects, and donating to food banks.
According to a 2020 report on fuel forecourt retail market by KPMG, the UK's forecourt shop sector continues to generate sales of around £4.5 billion per year, with 88 per cent of sites having a forecourt shop of some form.
Evolution of forecourts
While forecourts' product and service offerings are continuously evolving, driven by customer demand for convenience, the KPMG report predicts that the contribution of fuel retailing will continue to decline while non-fuel retail offerings will gain prominence.
As of 2019, global forecourt retail market stood at $197 billion (£162bn), of which fuel sales accounted for 50 per cent, and retail and food and beverages – consisting fast-food outlets, c-stores and liquid boost (cafes, soft drink kiosks) – cornering 35 per cent. Adjacent services that include car services, pick-up point for packages and home delivery, which was spurred by the Covid-19 pandemic, took up the remaining share.
Significantly, this represented a shift in consumer demand, driven by convenience and "to-go" culture, towards retail shopping and adjacent services, as five years before that, in 2014, the share of fuel was 90 per cent, with adjacent services, mainly car services, accounting for the rest. In other words, while the market size has grown nearly 21 per cent between 2014 ($163bn) and 2019, this was essentially driven by retail and food and beverage (F&B) sales, whereas fuel declined by 33 per cent.
The KPMG report predicts the global forecourt retail market to reach $274bn in 2029, with consumer demand for convenience coupled with wider mobility and energy trends being expected to enhance the role of services.
The report forecasts fuel share to plummet to 20 per cent, while adjacent services doubles their share to 30 per cent, and retail and F&B share to grow to 40 per cent. The report expects future forecourts to add services like Amazon lockers, co-working spaces, child play areas, laundry services and pharmacies to its roster, and to also feature high-end restaurants, luxury cafes and checkout-free c-stores in their retail and F&B offering.
Undoubtedly, customer perceptions of petrol stations are changing in the UK, with forecourt stores become one-stop convenience shops owing to their location advantage and long opening hours. In fact, in 2018, BP reported that half of the customers at its forecourts in the UK did not buy petrol, and as per HIM report 2020 only 19 per cent of forecourt shoppers cite fuel as their main reason for visiting a forecourt!
In fact, non-fuel products such as grocery, tobacco and meals-to-go are attracting more footfall than fuel, which also works well for the bottom-line, as the margins on convenience retailing are significantly higher.
Retail experience
No wonder then that forecourt retailers are re-designing with the modern consumer in mind, and offering a variety of localised products to shoppers – in a bid to attract customers and increase the probability of impulse purchases.
The recently opened SPAR Mallusk  is a good case in point, which brought the first ever Barista Bar Coffee Drive-Thru to Northern Ireland, along with locally sourced fresh food, value, quality food to go and new community initiatives to Newtownabbey, following a multi-million-pound investment by local business Henderson Retail.
The total renovation and extension of the store is complete after a six-month build, has created 28 jobs and is now a space where those who live and work in the area can pick up everything for tonight's tea, as well as breakfast, lunch or dinner on-the-go.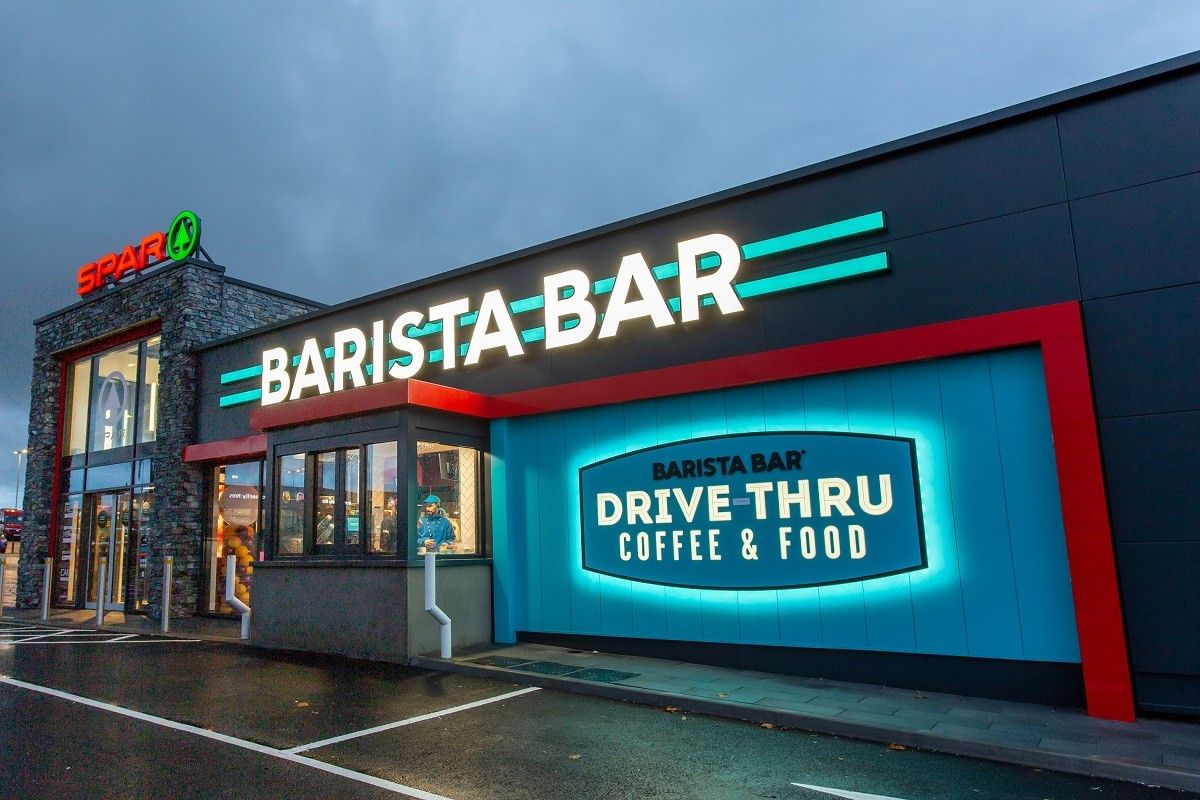 Mark McCammond, retail director at Henderson Group, says the outlet is multi-purpose, creating a modern store packed with new services and products under one roof.
"Mallusk is largely industrial with many businesses operating in the area, however it also has high passing trade and residential areas on its outskirts," he explained.
"When designing this store, we wanted to ensure we were delivering on freshly prepared food-to-go options, alongside an abundance of value-driven local products and essentials for tonight's tea and beyond, as well as attractive consumer services that make us stand out in a busy marketplace."
This strategy has resulted in a unique and exclusive food-to-go offering, from SPAR's newest food-to-go brand, Delish, complemented by Northern Ireland's first Barista Bar Drive-Thru and a Subway counter, a combination of products and services that will be a huge draw to the high footfall, low dwell time shopper the team expect for the area.
Breakfast, lunch and dinner from Delish and Barista Bar in-store can also be ordered online via the SPAR Savvy Shopper App and collected at store, a real plus for time pressed consumers.
The community-focused store also provides additional parking, with 80 parking spaces and a 4-pump MAXOL forecourt on site, while in-store, additional services include a full-service Post Office and three self-checkouts for greater efficiency at peak times within the store.
"Our plans are to deliver across the board on value, key marketing initiatives and customer mission-based formats that drive sales and profitability for our retailers to help combat rising costs," comments Ian Taylor, SPAR UK retail director. "We will also look to continue to lobby where necessary across the industry to ensure our retailers concerns are heard and considered."
He says the expansion of in-store services and the development of the SPAR own label range ties in with their shopper missions of servicing the needs of the population around a store.
"Developing food to go and food for now as people eat out less and look to save money from not eating out, is a good opportunity for stores," he says.
Taylor notes that the pandemic-driven trend "shop little and often and locally" has been underlined since then by the fuel crisis and inflation, with their own label range being a big hit among the value-led
"The new initiative is focused on increasing own label penetration, as well as overall category growth and commercial delivery."
As the cost-of-living crisis grows, he says they are seeing shoppers going out for that big meal less or staying at home, however a hot lunch time treat is a popular choice.
"As such, food for now and food for later are areas of growing importance in our stores. This gives us a fantastic opportunity for offering a better range for our shoppers," he notes. "There is an opportunity for retailers to develop areas in their stores to help shoppers who are eating out less often by building demand for at-home entertaining and premium meal solutions."
New growth opportunities
Many forecourts are adapting to the growth of battery-powered cars by installing charging points for electric cars. While the big question of 2023 is what will happen to electric vehicles (EVs) when charging becomes much more expensive than filling up on gasoline, the transformation to EVs – all new conventional petrol and diesel cars and vans are set to be banned from sale in the UK in 2030 – signals new growth opportunities for retailers.
According to research from Deloitte published in February, one in five (21 per cent) of electric vehicle drivers look for retail and hospitality amenities at dedicated service stations when charging away from home.
The Global Automotive Consumer Study also found that top amenities sought by EV drivers whilst charging include coffee and beverages (64 per cent), bathroom access (56 per cent), Wi-Fi connectivity (55 per cent), snacks and light meals (43 per cent), and a lounge or sitting area (42 per cent), and forecourts are perfectly places to offer these and more.
"Market share for electric vehicles is the fastest-growing across any new vehicle type. At the same time, the practicalities of charging on-the-go are rapidly being made more feasible as infrastructure is rolled out nationally," commented Jamie Hamilton, automotive partner and head of electric vehicles at Deloitte.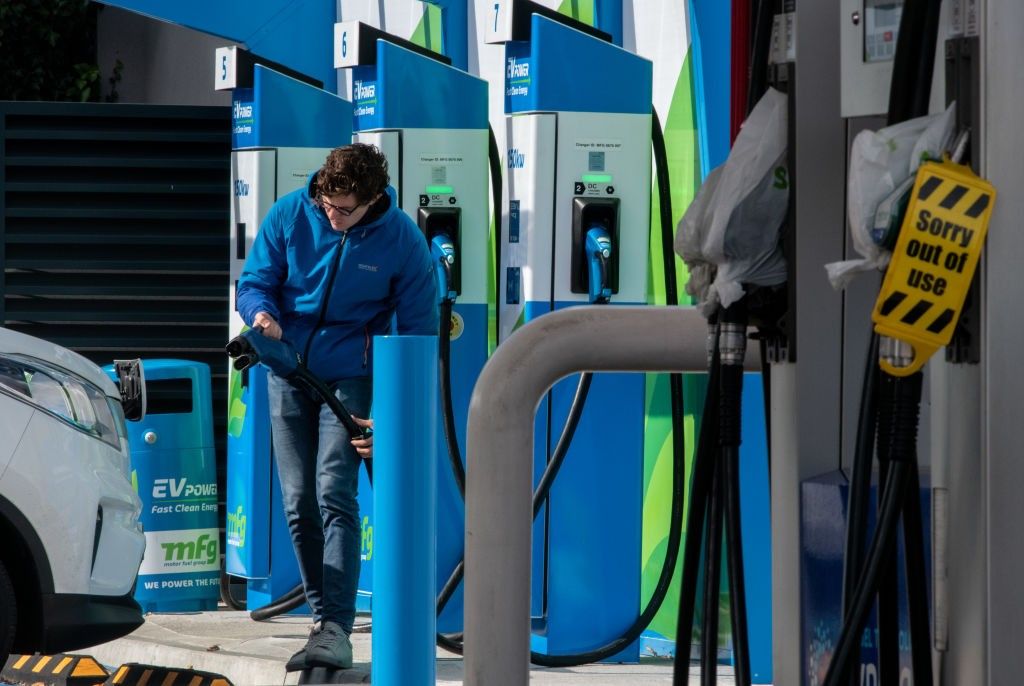 "Traditional amenities such as coffees and bathroom access remain a priority for consumers, however there is growing demand for other retail services that consumer businesses should consider tapping into as drivers wait for their vehicles to charge."
A third (36 per cent) of EV drivers indicate that they are prepared to wait between 21 and 40 minutes to charge from empty to 80 per cent battery capacity, with one in four (25 per cent) prepared to wait between 41 minutes and an hour.
Hamilton continued: "Charge times are improving greatly with the development of battery technology and rapid chargers, but the charging window is widening both the consumer base and current time spent at service stations. Consumers are also signalling that they want more services and amenities made available to them during this time, presenting an opportunity for retailers and hospitality businesses to generate new revenue streams."
Reflecting ongoing growth in hybrid working arrangements, one in ten electric vehicle drivers also indicate access to a private meeting room as useful whilst waiting for their vehicle to charge. In terms of leisure time, one in five EV drivers also said they would make use of a full-service restaurant whilst their vehicle charged at a public location.
There were over 750 electric charging devices located on nearly 450 forecourts, excluding service stations, as of September 2022, according to figures from ZapMap, showing that the forecourts are yet to seriously embrace the trend.
ZapMap figures show that, there were 38982 electric vehicle charging points across the UK, across 23066 charging locations, at the end of February 2023. This represented a 33 per cent increase in the total number of charging devices since February 2022.
Electric forecourts
Meanwhile oil companies are developing their own EV charging brands such as bp pulse and Shell Recharge and seeking to expand their rapid charging networks in particular as well as creating dedicated EV charging hubs. Across the Atlantic, convenience retailers are also betting big on an "electrifying" opportunity.
7-Eleven, a multinational chain of retail convenience stores, has this month unveiled its proprietary 7Charge EV charging network at select store in the US.
According to the retailer, the 7Charge network will offer EV drivers 7‑Eleven's trademark convenience and accessibility. "For over 95 years, 7‑Eleven has innovated to meet our customers' needs — delivering convenience where, when and how they want it," said Joe DePinto, president and chief executive at 7-Eleven.
"Now, we are innovating once again to meet our customers' where they are by expanding our business to provide EV drivers convenience of the future … today."
Forecourt convenience operators in the US are also increasingly wooing EV drivers. EG Group-owned Cumberland Farms and convenience stores group Wava have recently partnered with public fast-charging network EVgo to roll out EVgo Advantage at select convenience stores.
The proprietary coupon technology sends EV drivers instant communications and in-store promotions to use while charging, delivering more value to customers who shop and charge.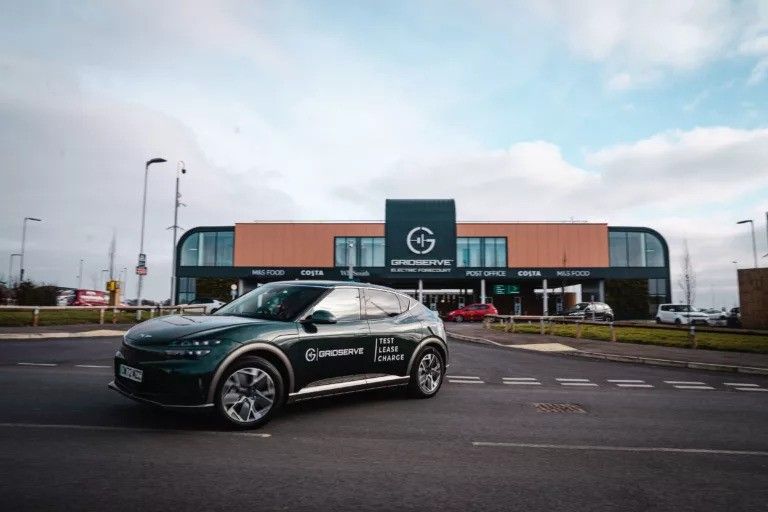 The UK got its first all-electric forecourt in late 2020, when sustainable energy firm Gridserve opened their site in Braintree, Essex. In January 2022, a new M&S Food has opened at the site, complementing on-site facilities and retail offerings, including 36 electric vehicle chargers, Costa Coffee, WHSmith, Post Office, a waiting lounge with free superfast WiFi, high-end washrooms, wellbeing area with exercise bikes that generate electricity, a kid's area, and bookable business meeting room pods.
Gridserve has plans to roll out more than 100 Electric Forecourts across the UK, and opened their second site in Norwich last April. Construction of the London Gatwick Electric Forecourt is underway and due to open in the third quarter of 2023. Several additional Electric Forecourts also have planning permission including Uckfield, Gateshead, Plymouth and Stevenage with more than 30 additional sites also under development.
Richard Cooper, senior brand manager at Chicago Town, Dr. Oetker Professional, opines that the step change to EV charging will make forecourts more of a destination where the customer has an increased dwell time.
"Therefore, offerings such as quality hot drinks and fresh hot food will rise in popularity and furthermore customers will be expecting better quality," he says.
While forecourts did well during and post-pandemic by offering lower-ticket items, capitalising on lunch fatigue, offering easy hand-held options and opening new day parts, he feels the experience has been driving retailers' future thinking towards fast tech ordering and delivery options.
"As above with the change to including more EV charging options, forecourts should think about improving their offering to those customers who will be spending time on the premises, and specifically, how they can have an offering to encourage the driver to come and spend that time in the forecourt enjoying a drink and/or some food rather than staying in their cars," he comments.
"For example, forecourts could improve seating spaces on site to make them more comfortable to sit and relax whilst charging, for example provide Wi-Fi and a space to work.
"To win in the future, forecourts should think about the growth of digitalisation, loyalty schemes, new shop formats (drive thru, dark kitchens, hot vending), competing on value and meal deals and looking into premium treat-led propositions."
Pump upgrades
While the electric future is '"almost here" and we need to be ready for it, the demand for oil is the current reality, and it is imperative to combine an excellent standard of customer service with state-of-the-art pump technology, something Ron Perry & Son forecourts have accomplished with its partnership with EPoS solution provider CBE Software.
Ron Perry & Son Ltd, which runs two busy petrol stations, one on each side of the road North and South-bound carriageways of A19 on the outskirts of Hartlepool, is also home to the popular OK family diner, with a convenience store and food on-the-go, to a busy Test & Tune workshop, breakdown and recovery, overnight parking, storage containers, and much more, serving as the ultimate one-stop pit stop for truckers.
Under the shell brand, it pumps through vast volumes of fuel as it keeps up with the daily drive-bys of A19 truckers. Due to these demands on their fuel business, they required an updated system that better "understood" the needs and massive scale of their operation.
"About three years ago with an old legacy system in place, we were in a position where we needed to update the old system. We were at a crossroads where the business demanded more of our EPoS provider. We did extensive research, and CBE came out on top as the provider most valued by our colleagues, and from referrals we knew they had a handle on the systems we needed," said Ron Perry, of Ron Perry & Son.
"We had a chat and jumped across, and from the get-go, CBE delivered. Installation was smooth, and the technology, DOMS, and tills to electronic shelf-edge labels were sleek, and the support was second to none."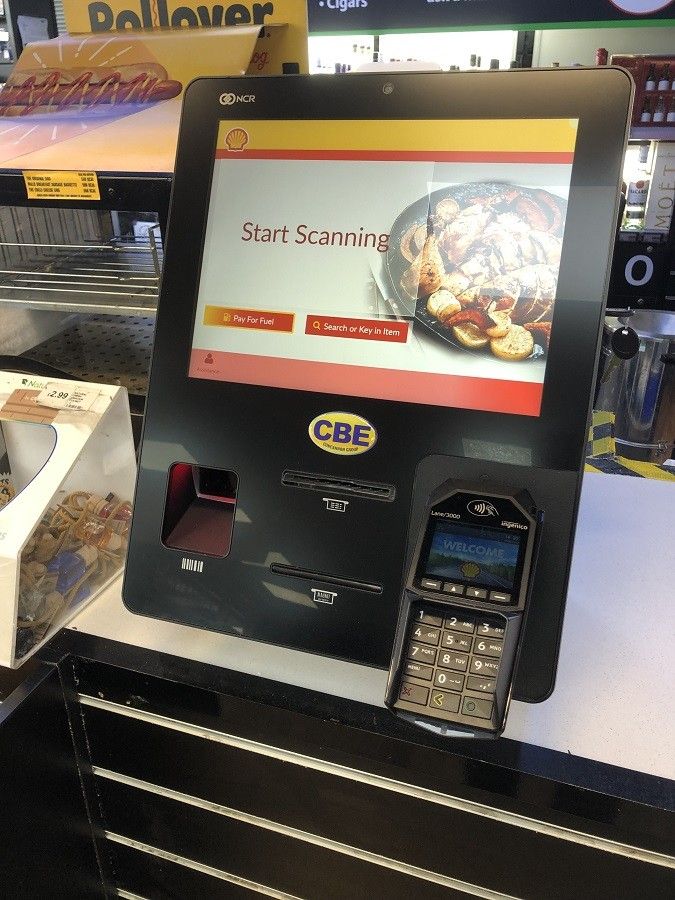 Following a demo at the Petrol Retailer's Association Forum last year, the brand introduced CBE's Fuel on Self-Checkout as a convenient and automated way for customers to pay for their fuel and goods.
"Initially, we had reservations," said Perry. "We were nervous about how CBE would manage the activation, as we didn't want it on our HGV pumps, and to be honest, we were expecting it would result in drive-offs but so far we've had none, it has only been a positive addition to the store.
"CBE were exceptional; they listened to what we needed and created bespoke software to accommodate our pump requirements. In-store, while customers are generally familiar with self-checkouts from supermarkets, it's new to forecourts, so we invested time and energy into signage. Large screen TVs were introduced with animated arrows to direct customers to the self-checkout area, highlighting the ability to pay for fuel alongside their goods. The efficiencies this has brought to our business has been immense, especially at times when there are coaches of football fans stopping en route to a Middlesbrough AFC match, and it frees up our cashier staff to serve our fuel card customers. The interface is very user-friendly for our staff and customers."
The forecourt retailer is currently planning an extensive refurbishment and has chosen CBE as their partner to assist with the technology that will allow them to future-proof its family business.
"CBE, and in particular their local team representatives, are very knowledgeable about the future fuels industry, which ties in with our expansion plans to introduce hydrogen fuels and EV charging stations to our forecourts. As the industry evolves, we expect CBE to play a huge role in the ease of transition and journey of Ron Perry & Son," he said.
The UK forecourt convenience store market is expected to continue growing in the coming years, driven by factors such as increasing urbanisation, changing consumer habits, and the rise of electric vehicles, which will require new types of charging infrastructure and services.
Independent forecourt stores have been able to carve out a niche for themselves by offering unique or specialised products and services, or by providing a more personalised and customer-focused experience. In recent years, they have also been able to leverage technology and e-commerce to compete more effectively with larger chains.
The forecourt convenience channel is evolving to meet the changing needs and preferences of consumers, with a focus on sustainability, convenience, and digital innovation, and success will depend on the ability of individual stores to differentiate themselves and provide value to customers in a highly competitive market.