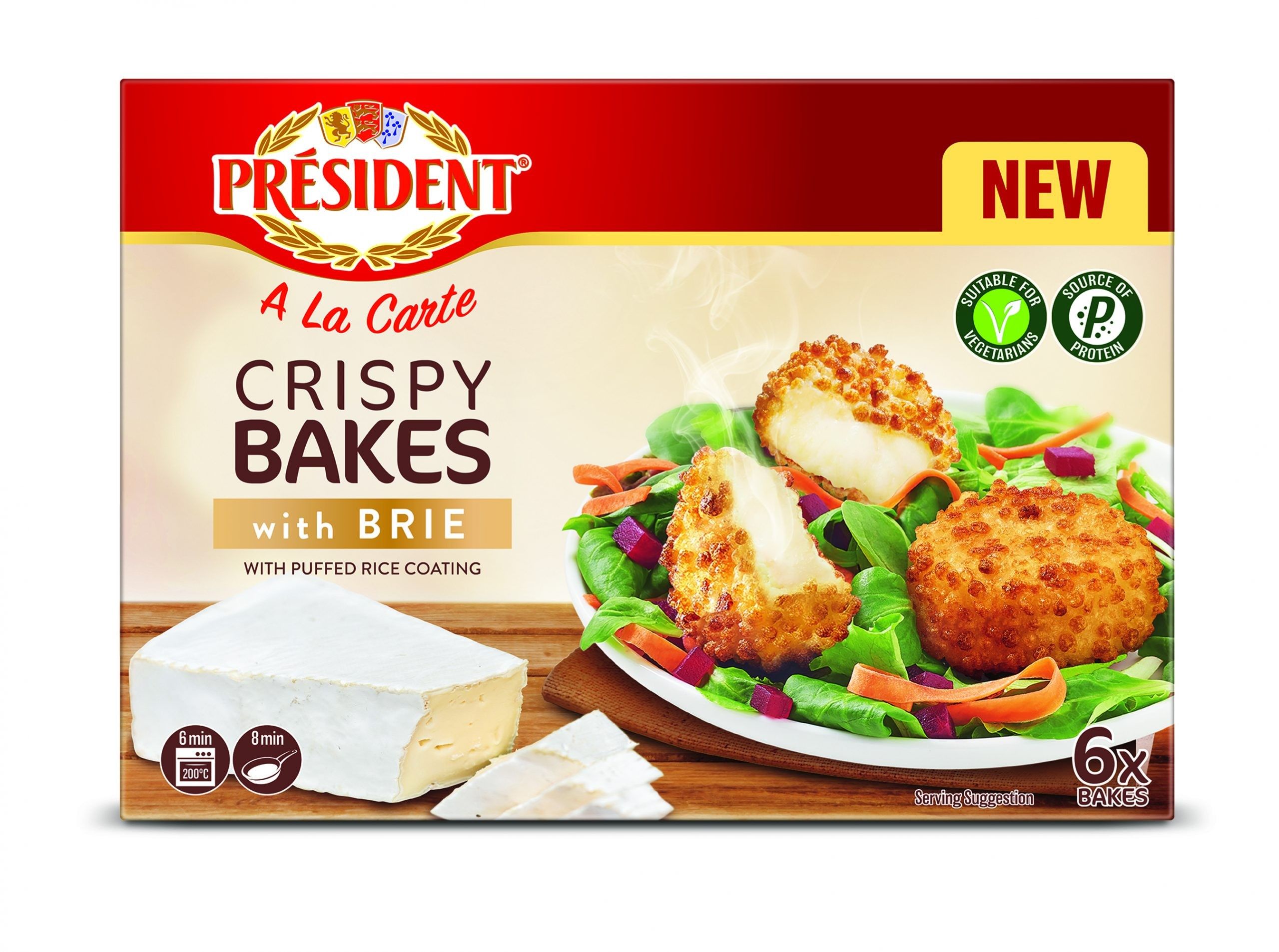 Dairy manufacturer Lactalis UK & Ireland has shared the key trends cheese manufacturers and retailers need to consider to win big in cheese in 2022.
"After record-breaking grocery and cheese retail sales in 2020 and 2021, consumers are slowly returning to some of their old habits, whilst also consolidating some of those they've picked up during lockdown," said Daniel Viana, Category Development Manager at Lactalis UK & Ireland. "Understanding what drives shoppers to purchase is vital for those looking to maximise cheese sales, which is why we are sharing our top predictions for cheese trends in 2022"
The shape of cheese to come
Cheese as a source of protein: "One trend to look out for is consumers seeking cheese as a meat alternative. The hot-eating cheese category is benefiting from this trend, showing growth at +42.3 per cent," says Viana. "This is even faster than vegan cheese, which grew by +16 per cent. The growth of the hot-eating cheese category is being driven by innovators Président Brie Bakes and Seriously Cheese Nuggets. They are designed to appeal to non-vegan consumers trying to reduce their meat intake, as an alternative to meat protein. This represents a new sub-category within the hot-eating fixture which was previously focused on indulgent products, such as baking camembert and fondue.
Inflationary pressure: "With the consumer prices index growing by +3.8 per cent in the 12 months to October 2021 and expecting to rise by up to 5 per cent by spring 2022, inflationary pressure is also set to have a significant impact on the food and drink industry next year," continues Viana. "When consumers face higher prices, they tend to cope by trading down to cheaper products, switching retailers, buying more on promotion or simply buying fewer items. Another observed effect of inflation is that health becomes less important in consumers' minds. Ensuring mental and physical availability of cheese staples, as well as premium favourites, combine with continued innovation, will be key. Innovation which covers a wider range of needs (e.g. convenience, health, indulgence, etc) is known to drive price premiums, which consumers are willing to pay."
Premiumisation: "It might sound contradictory that while grocery prices are increasing and dairy consumers might choose to purchase fewer units of cheese, premiumisation can still drive growth in the cheese market. A combination of new and old consumer habits is likely to continue fuelling premiumisation in cheese. As time-pressed consumers go back to their places of work, they will be willing to pay a premium for products which save them time and effort. This is evidenced by the rapid growth of sliced (+5.8 per cent) and grated cheese (+12 per cent), well ahead of total prepacked (+3 per cent) and block cheese (-1.5 per cent). At the same time, consumers spent more time at home during lockdown and were cooking more often, as well as learning new recipes. This resulted in an increasing number of people switching from cheddar to more expensive continental cheeses for more than 14 consecutive months, equating to more than 4,000 tonnes per month being replaced by shoppers vs the previous year. The Italian cheese brand, Galbani, has benefitted from the ongoing premiumisation trend with total values sales growing by +25 per cent and volume sales by +20 per cent year on year (YOY).
Liana says the key to success is to watch what and where people eat as their circumstances change: "In order to drive category growth in 2022, we urge cheese manufacturers and retailers to have a deep understanding of what consumers want and how they live their daily lives. This is why we place the consumer at the heart of everything we do."