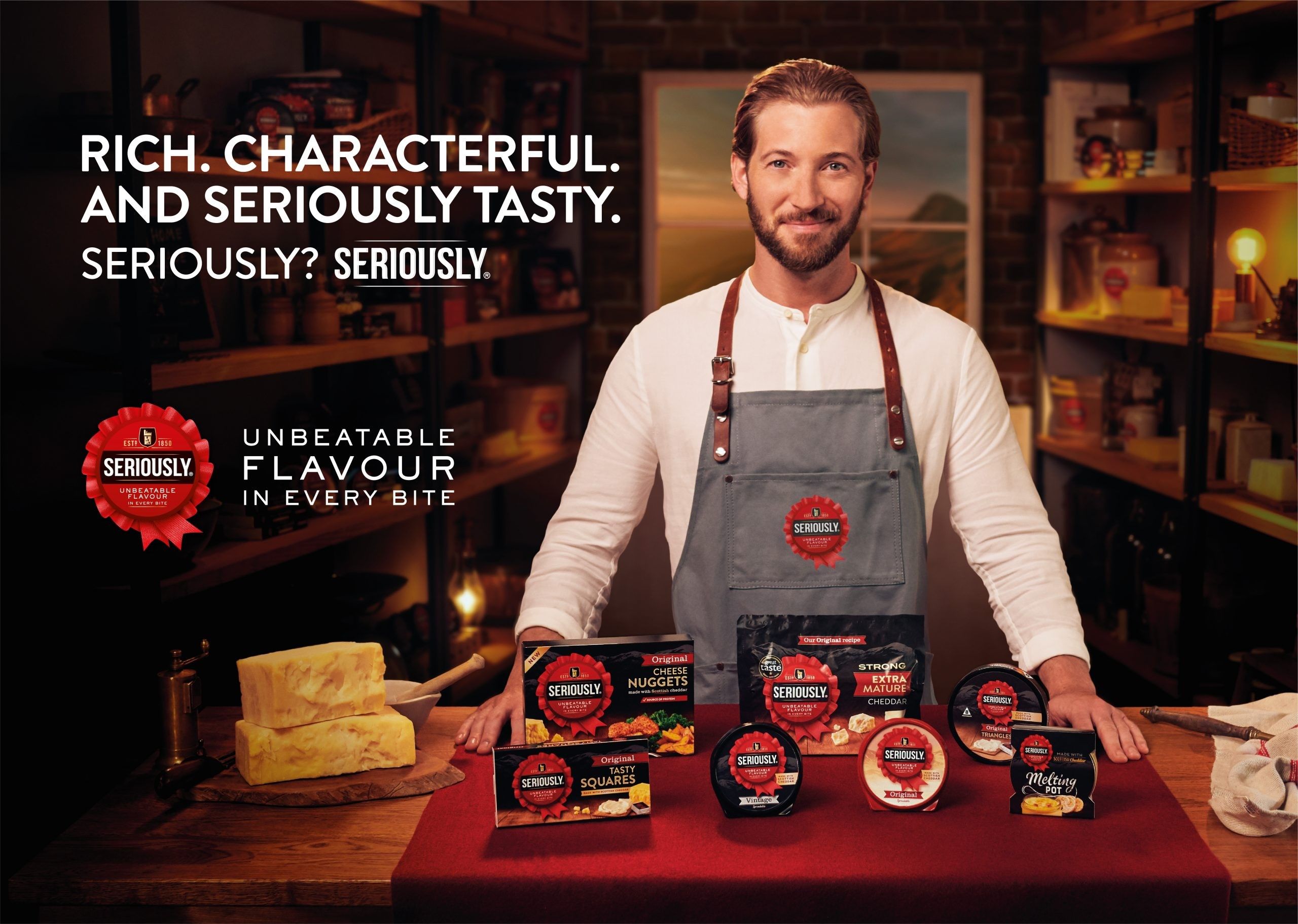 Lactalis UK & Ireland is investing £1m in its Seriously brand with a new national TV and video-on-demand (VOD) media campaign to grow brand awareness and reinforce its taste positioning. The campaign, which targets consumers aged 45+, will see Seriously advertising on channels including ITV1, ITV3, Channel 4, C4 Digital Channels and Sky in two waves; one from 1st April to 28th April 2021 and the other from 14th June to 11th July 2021.
Set to target 20m households, the ad campaign will showcase Seriously's extensive range of products, such as nuggets, portions, spreadable and block cheddar, all of which are made using an original extra mature cheese recipe.
"Seriously Cheddar has performed well over the last 12 months," said Heloise Le Norcy-Trott, Group Marketing Director of Lactalis UK and Ireland. "The new television advertising campaign will build on this success, whilst helping to engage and inspire consumers to add taste and flavour to their dishes using the wider Seriously range.
"Following a successful launch last year, we will once again be utilising our recognisable cheesemonger icon throughout the campaign to reinforce Seriously's unbeatable flavour proposition. We have also made the decision to advertise on TV, as well as VOD, in order to maximise what has proven to be a hugely popular campaign with our target demographic."