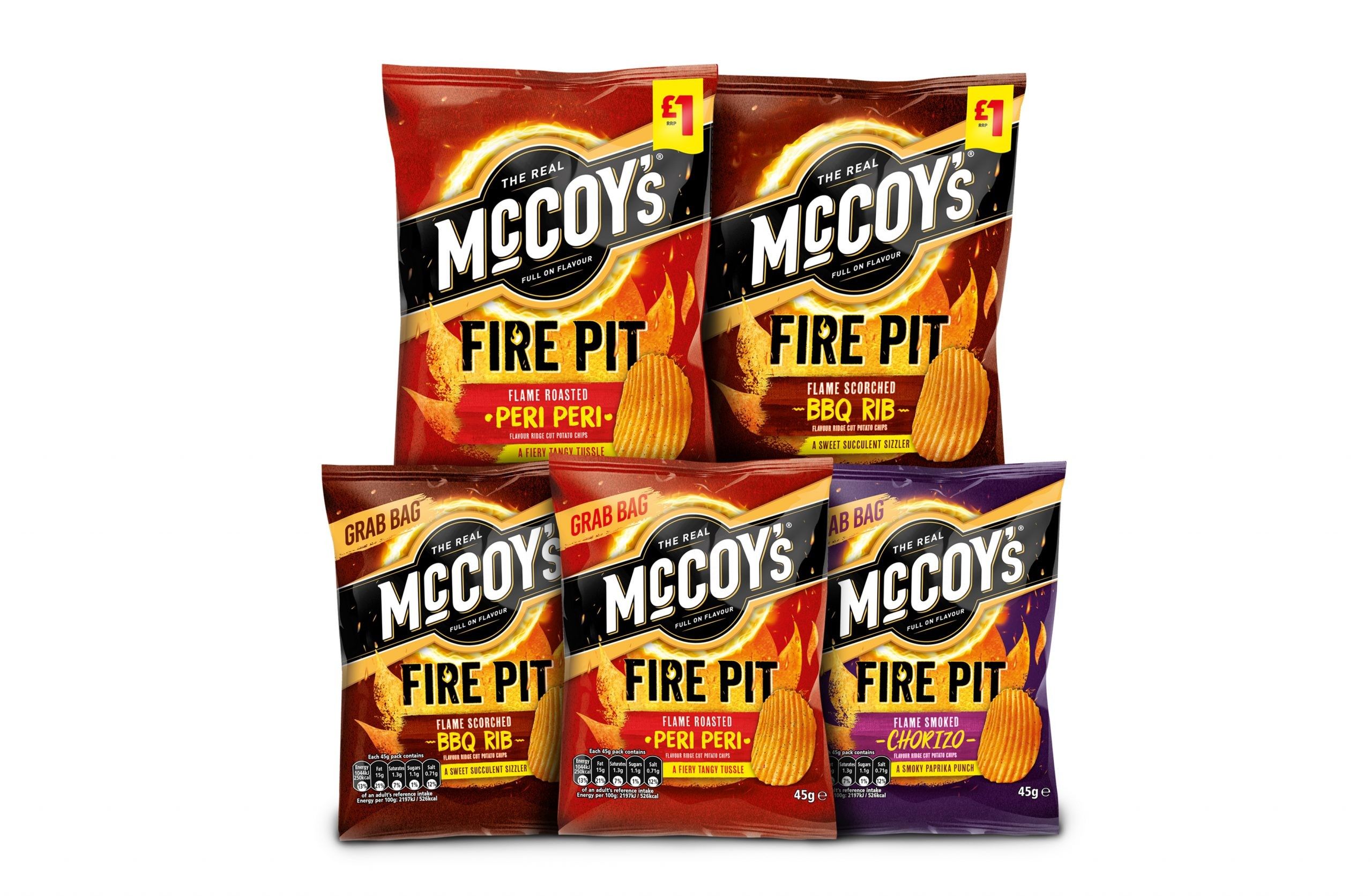 McCoy's, the UK's number one ridged crisp brand by KP Snacks [1], has unveiled a new creative brand platform with the launch of a £2M McCoy's Fire Pit above-the-line campaign.
The creative, which will run across all McCoy's brand advertising, features a cheeky, playful and mischievous "beast" who represents extreme flavour cravings and whose arm appears in everyday, real world scenarios to demand the only snack that will satisfy its flavour cravings: McCoy's. The campaign includes a rallying call for consumers to experience a full-on McCoy's flavour hit with the tagline "Don't Deny the Beast".
The new creative will initially appear in a £2M TV/VOD, poster and online campaign to support McCoy's latest NPD, McCoy's Fire Pit. The TV ad features a hungry, bored and unsuspecting office worker who is visited the "beast" looking for a McCoy's Fire Pit fiery embrace. A 20-second TV ad is running from February 15th for three weeks, with a 10-second cut broadcast until the end of May. McCoy's Fire Pit out-of-home poster campaign, with the caption "Forged from Fire to Ignite your Desire", will run until June, with a social media campaign until July.
Launched in January this year, McCoy's Fire Pit elevates ordinary BBQ flavours with three hot flavours including Flame Roasted Peri Peri, Flame Smoked Chorizo, and Flame Scorched BBQ Ribs. With McCoy's trademark boldness, the new range has a flavour and spice level to suit all tastes. The launch taps into the fastest growing CSN flavours of Spicy (+7.1 per cent), Meaty (+5.8 per cent), and BBQ (+4.5 per cent) [2], with smoky, chargrilled flavours traditionally associated with cooking meat slowly over an open fire. The crisps  proved instantly popular with consumers.
"McCoy's Fire Pit has already been phenomenally well received by consumers and we're confident the campaign will drive further appetite for the brand and product," commented Sue Mackay, Marketing Manager at KP Snacks. "Flavour is the most important factor in CSN and our new McCoy's Fire Pit range delivers a delicious new twist on classic BBQ flavours, whilst providing something fun and innovative to the category".
McCoy's Fire Pit is available in Multipack format at an RRP of £1.70, a 45g Grab Bag format with an RRP of £0.89, and a 62.5g PMP format with an RRP of £1. Worth £131.1m RSV, McCoy's is the number one ridged crisp brand and the 4th biggest crisps, snacks and nuts brand in the UK, purchased by 8m households [3]. McCoy's is delivering +21.4 per cent YTD ahead of the total Multipack segment at +10.1 per cent, and +52.5 per cent YTD ahead of the total £1 PMPs sharing segment at 14.4 per cent [4]. It is the No.1 meal deal choice.
[1] Nielsen Scantrack 31.10.20
[2] Nielsen Scantrack Total Coverage, Value sales MAT 18.04.2020
[3] Kantar WPO 52 w/e July 2020
[4] Nielsen Scantrack 26.12.20