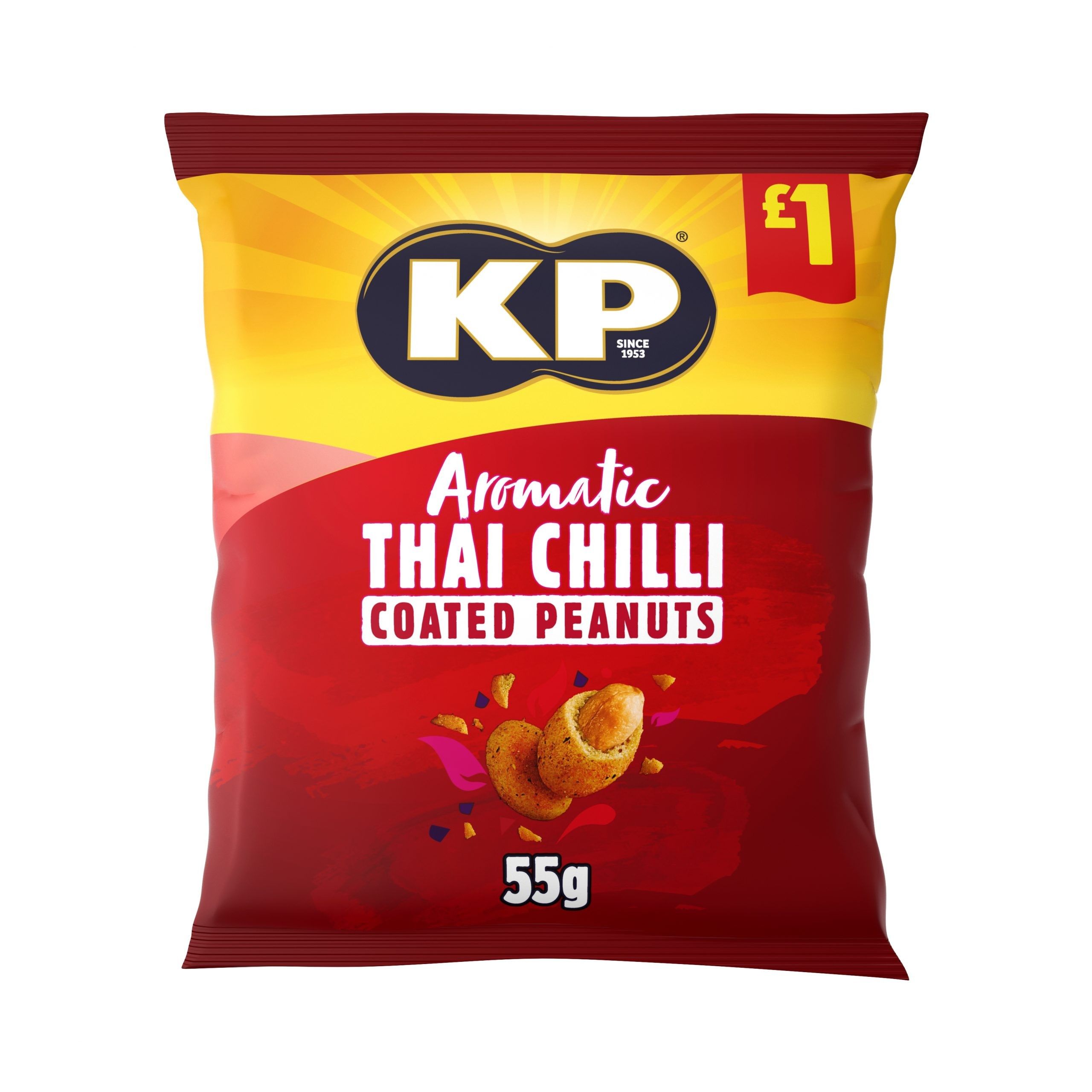 KP Snacks has announced the launch of KP Aromatic Thai Chilli Coated Peanuts, offering a combination of explosive flavour with a satisfying crunch.
Designed to capitalise on the growing trend of flavoured and coated nuts, the new product delivers two textures as consumers bite through a crispy outer shell to the peanut inside. 
Created to optimise KP Nuts' singles range and attract younger consumers who are looking for coated nuts as a snacking option during the day, KP Aromatic Thai Chilli Coated Peanuts meets shopper needs and aims to drive sales within the impulse and convenience channel.
KP Aromatic Thai Chilli Coated Peanuts is available in £1PMP format, making it an affordable and substantial snack suited for on-the-go occasions, is available in stores from March 1st, and will be part of a month-long "2 for £1.50" promotion running across the whole £1PMP Nuts portfolio.
"KP Nuts is a trusted and established brand and this new product celebrates the great taste credentials that the brand is already known for, while meeting the texture needs that exist within the impulse channel today," said Jennifer Blanco Barcia, Marketing Manager at KP Snacks. "We are excited to be expanding our coated nuts offer and in turn, increase opportunities for KP Nuts consumption."
KP Nuts is the UK's leading nuts brand. It is worth £77.9m RSV and is growing in value +19.7 per cent (Nielsen Scantrack 26.12.20).