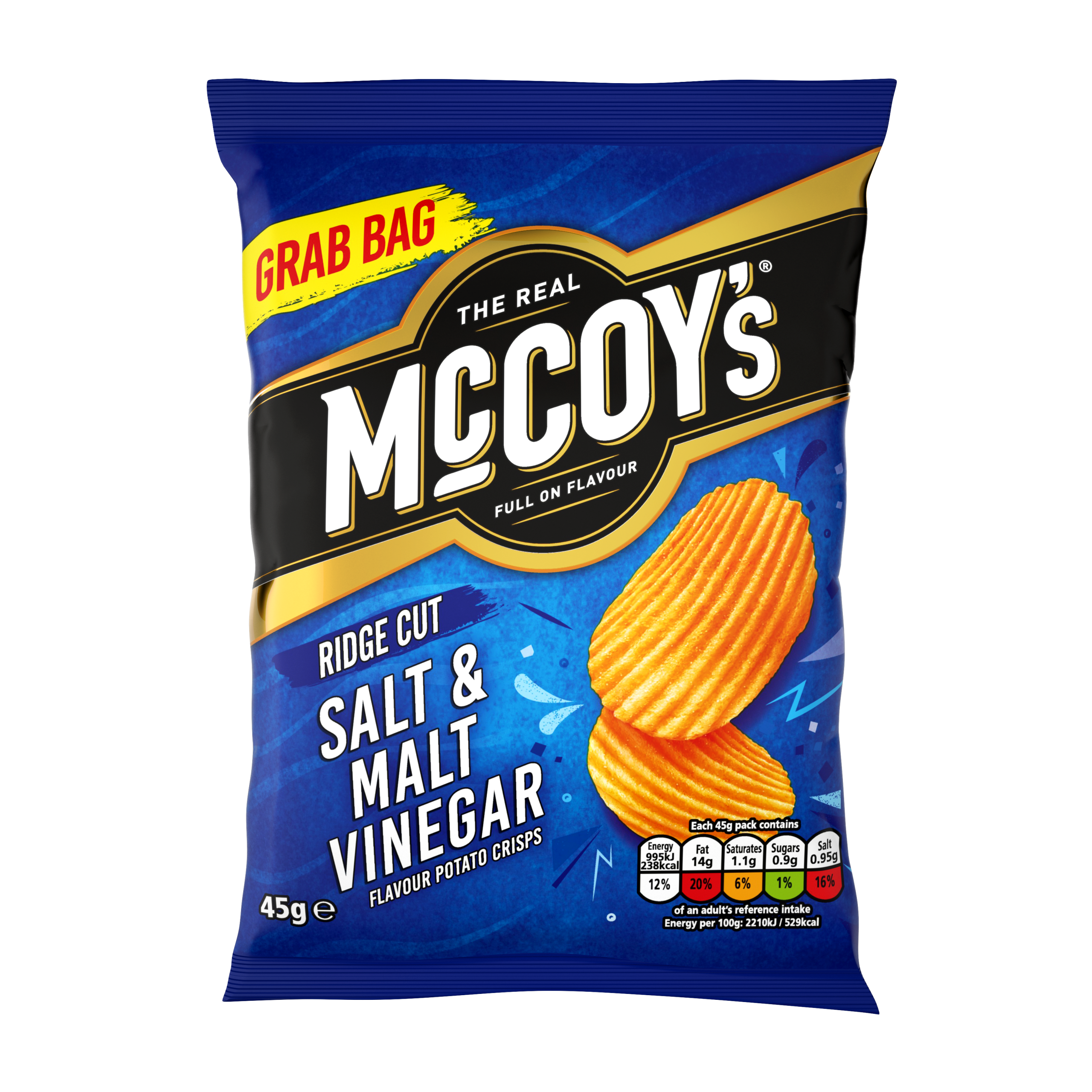 KP Snacks has announced the launch of a new radio campaign to promote and drive penetration of McCoy's, "the UK's no.1 ridged crisp brand".
With a particular focus on maximising lunchtime meal deal occasions, the radio campaign will see McCoy's partner with Capital FM as a mid-morning sponsor on weekdays. The campaign will run the whole month of November.
McCoy's will also feature in 30-second branded adverts on Capital throughout the day to bolster awareness and keep the brand front-of-mind. The radio spots will be centred around flavour, encouraging consumers to choose "the real McCoy's" for daytime snacking moments.
Meal deals are becoming increasingly popular as shoppers seek good value for money options, with meal deals making up 20 per cent of CSN promotional sales. McCoy's already has strong credentials in the meal deal occasion with McCoy's Salt & Vinegar and Flame Grilled Steak being the No.2 and No.3 best-selling meal deal choices, perfect for livening up lunchtimes.
"We're excited to be launching a brand new radio campaign to continue driving awareness of the McCoy's brand and to build on its strong reputation for delivering full-on flavour," said Ilan Arkin at KP Snacks. "McCoy's is a recognisable and well-loved brand and its bold flavours make it an excellent choice for lunchtime occasions. With a massive reach of 12.7million, Capital FM is an ideal partner for this campaign to help maximise brand penetration."
The McCoy's brand is worth £148.2m and growing +8.5 per cent YOY