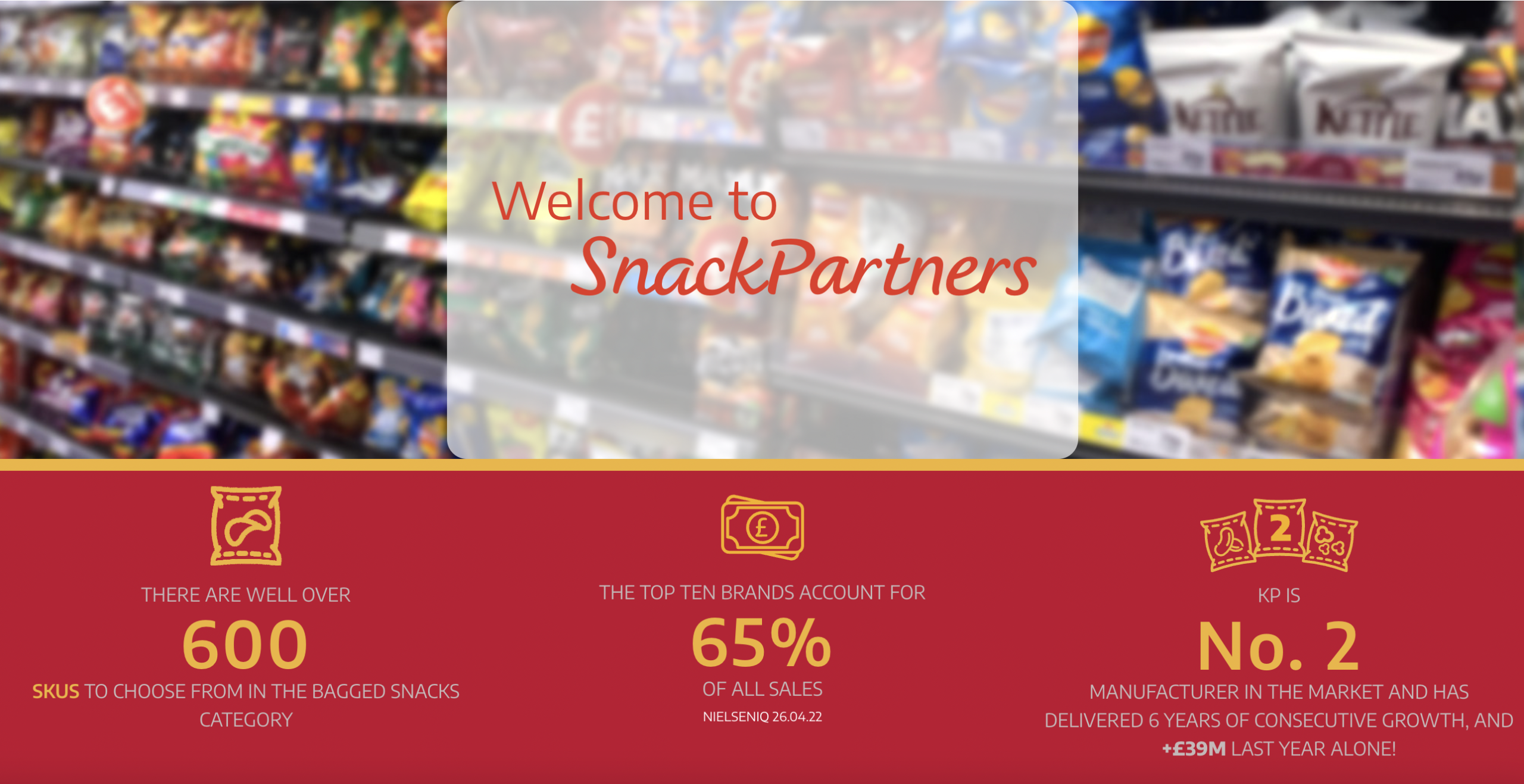 KP Snacks has today unveiled a new wave of retailer support resources as it relaunches its SnacKPartners website, delivering advice and support for retailers and wholesalers with an array of guides including "Perfect Store" and "Perfect Depot", retailer case studies and HFSS guidance.
Designed to offer greater support to retailers, the new SnacKPartners hub hosts information which has been developed with input from KP Snacks' retail partners. KP Snacks retailer guides offer valuable insight into the CSN category, providing data on trends, retailer viewpoints, and advice on ranging and merchandising to help retailers better understand the market and capitalise on CSN sales.
Recommended blockograms are also accessible, reflecting KP Snacks' HFSS guidance as legislation comes into play, helping retailers to navigate the changes. KP Snacks' step-by-step HFSS retailer guide is also available on the new website, delivering a straightforward and comprehensive overview of the business's HFSS strategy and product reformulation programme.
"At KP Snacks we truly value our retail partners and we are committed to supporting them, especially at this challenging time," said Matt Collins, Trading Director at KP Snacks. "The website acts as a hub of useful resources and information, perfect for supporting retailers by helping them navigate retail challenges whilst maximising CSN sales. The new website builds on the existing SnacKPartners programme which serves to offer expert advice and insight from KP Snacks.
"As a category leader, our aim is always to drive growth and retailers are a crucial part of that goal. We're proud to be developing our existing SnacKPartners programme with this accessible and informative platform, and hope retailers will use it to maximise on the CSN opportunity and boost their sales."
Visit the new SnacKPartners website here.