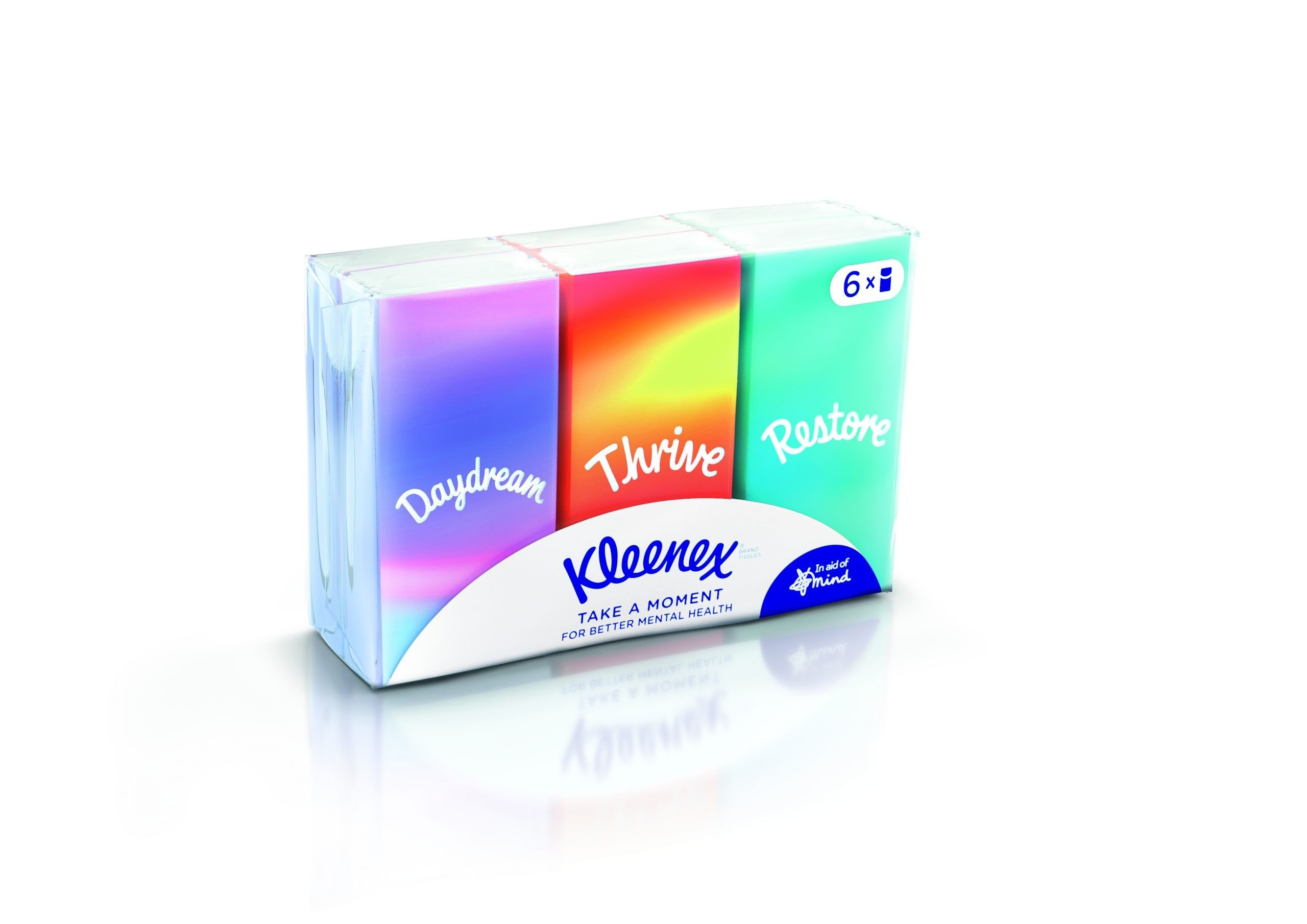 Kleenex has unveiled a new range of its Collection Cubes and pocket packs, created in aid of mental health charity, Mind.
Over lockdown, mental health services have been in great demand. Last year alone, Mind's mental health information was accessed over 20 million times, the highest number on record. Kleenex believes that emotional wellbeing is just as important as our physical health, that's why it has formed a partnership with Mind to encourage people to take a moment to check in on their mental wellbeing, which is all the more important in the wake of the pandemic and as lockdown lifts.
For every box or pocket pack sold from the Take A Moment collection, Kleenex will donate to Mind, with a minimum of £100,000 and funding of up to 25,000 calls to support the charity's Infoline. By buying a Take A Moment Collection Cube, Brits can help themselves and others to take more mental health moments. The more packs purchased, the more Kleenex will donate to Mind as part of its ongoing partnership.
Each box in the new Kleenex Take A Moment collection is designed to act as a reminder to people to pause and check their mental wellbeing, or a loved one's. Four different eye-catching designs have been released, in gradients of orange, blue, purple and green – so that whether heading out or coming home, there is a constant reminder to take that moment. The boxes also feature a corresponding poem; a list of words that aims to inspire people to acknowledge how they're feeling.
Kleenex is rolling out a 360° marketing campaign later this summer, helping to drive donations to Mind and the work they do to make sure anyone experiencing a mental health problem gets support and respect – and continuing the partnership into the second half of the year.
The new Kleenex Take A Moment Collection Cubes and pocket packs are available from late July. RRP: £1