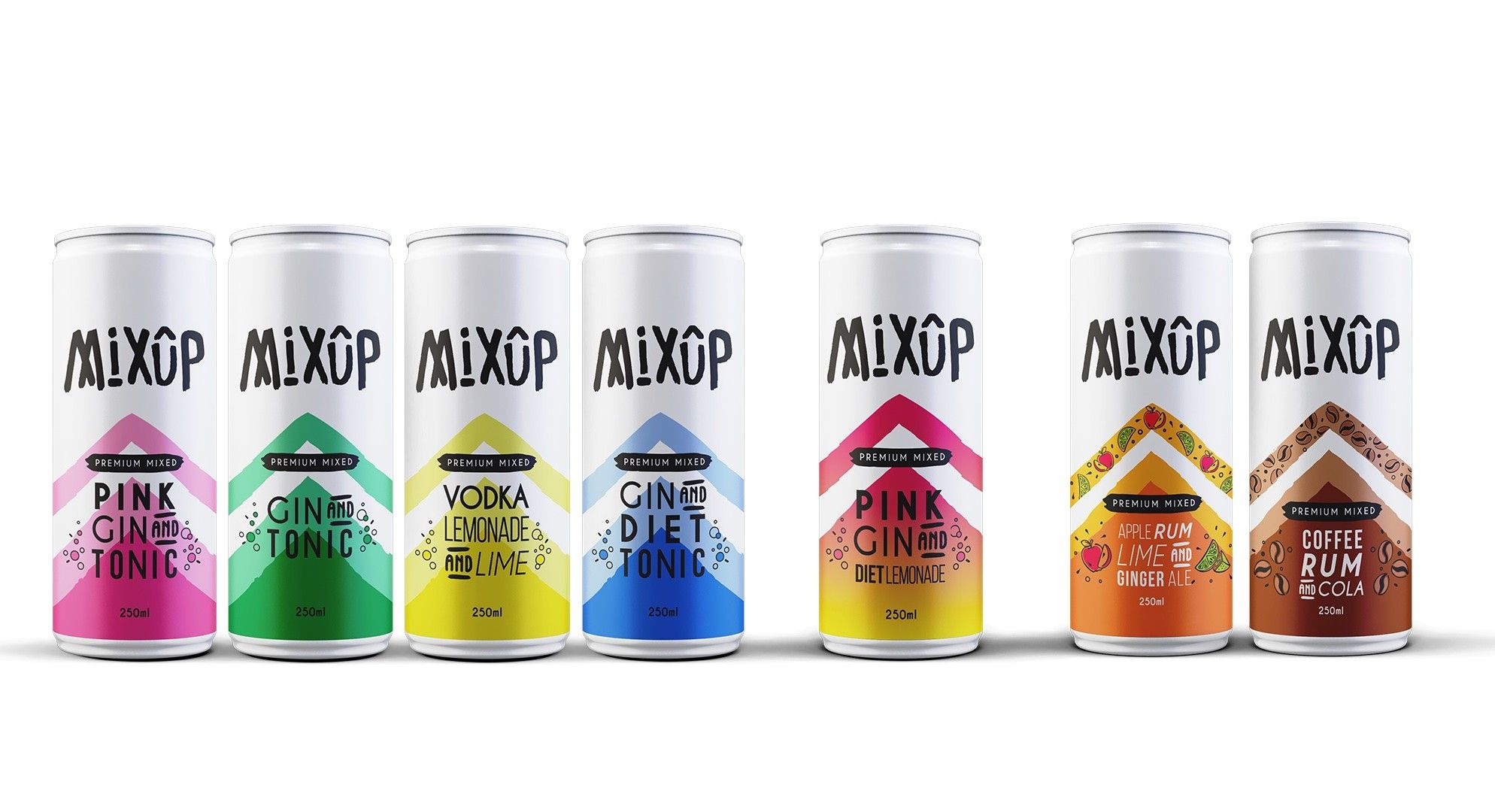 Kingsland Drinks Group has added three new SKUs to its range of RTD premium spirit-based pre-mixed drinks, Mix Up. Launching in time for summer 2023, the new variants are Mix Up Coffee Rum & Cola, Pink Gin & Diet Lemonade and Apple Rum, Lime & Ginger Ale – all available to the convenience sector now. 
Since launching, Mix Up has proved popular among the Gen-Z market, fuelled by major campaigns making a play for summer drinking occasions, its accessible price point and award-winning taste, alongside growth of RTD cocktails in the UK.  
The new SKUs tap into established and emerging flavour trends in cocktails and RTDs. Coffee is now one of the biggest growing segments in the beverage industry and total rum sales now amount to 13 percent share of the overall spirits category. As consumers seek out more diverse flavours, Mix Up's NPD provides convenience retailers with an opportunity to appeal to a broader audience and attract younger shoppers to the sector with popular and up and coming drinks.  
Jade Fowles, Senior Brand Manager at Kingsland Drinks Group, said "With the RTD market booming, Mix Up is perfectly positioned to attract Gen-Z drinkers as they seek out convenient, on-the-go drinks with flavour profiles that will bring new consumers into the category.  
"At an affordable price point that doesn't compromise on great taste and quality, the core range and NPD has been developed for informal drinking occasions with flavours that play into major drinking trends." 
In 2023 Mix Up will benefit from a multi-channel marketing campaign called "Hack your Summer" that taps into trends on social media centred around at-home tips cand tricks to elevate your drinks experience, along with sampling, events, PR and influencer activity. 
RRP from £1.25. 
Mix Up full range includes: 
Mix Up Gin & Tonic 250ml

 

Mix Up

 

Pink Gin & Tonic 250ml

 

Mix Up

 

Vodka Lemonade & Lime 250ml

 

Mix Up

 

Diet Gin & Tonic 250ml

 

Mix Up

 

Coffee Rum and Cola 250ml

 

Mix Up

 

Apple Rum, Lime and Ginger Ale 250ml 
Mix Up Pink Gin & Diet Lemonade

 

250ml