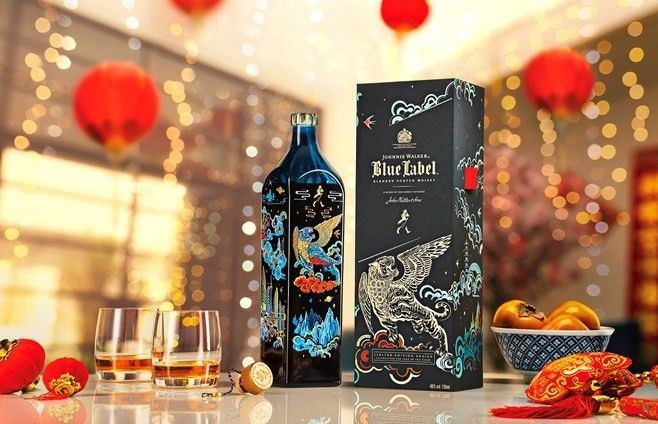 Leading Scotch whisky brand Johnnie Walker has launched an exclusive Johnnie Walker Blue Label Lunar New Year limited edition, with a stunning design by Chinese artist Shan Jiang celebrating the year of the Tiger.
With imagery paying homage to the Tiger as a symbol of strength and progress, and the majestic animal depicted with golden wings, recalling the famous Chinese idiom. The visuals are completed with the Tiger high amongst the mountain clouds, ascending towards the modern metropolis – a sign of prosperity and progress, signifying good fortune for all in the year to come.
"In the last two years we've triumphed over tremendous challenges. I used that thought to look to the year ahead with positivity and use Chinese mythology and the idea of progress, of always moving forward, to inspire my designs and discover ideas from my culture that resonate with Johnnie Walker," Shan Jiang said.
Johnnie Walker Blue Label is a velvety smooth and vibrant Scotch whisky with layers of fruit, spice and long, lingering smokiness. The limited edition design is available in selected markets globally. Johnnie Walker is also launching John Walker & Sons King George V Lunar New Year Limited Edition Design and a John Walker & Sons XR 21 Lunar New Year Limited Edition Design – both beautifully illustrated by Shan Jiang.