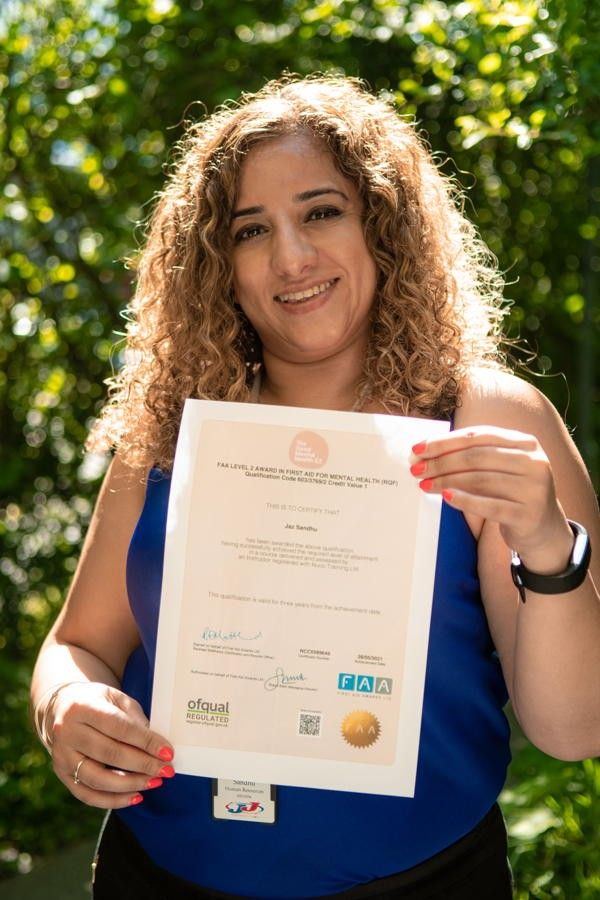 JJ Foodservice has announced the appointment of eleven new Mental Health First Aiders within the business.
The wholesaler has invested in training eleven members of staff across ten branches to become qualified Mental Health First Aiders as part of its investment into supporting and promoting the wellbeing of staff.
"It's been a tough year and our team have worked incredibly heard through unprecedented circumstances," Jaz Sandhu, learning & development manager at JJ and one of the 11 qualified staff, said.
"We want everyone to know that if they ever need to talk – there's a qualified person nearby who is willing to listen and help."
JJ already offers an Employee Assistance Programme, which is a free, confidential telephone support service, which gives employees access to counsellors and advisors 24 hours a day, seven days a week and 365 days a year.
Staff can use the service any time for support with emotional, medical, legal and financial issues.