Summer is on the way, Omicron in the rear-view mirror, and the season for BBQs, parties and festivals which are often accompanied by an ice cold beer is starting up.
The country, after an extra year of restrictions and curtailed social life, is even more ready to live life to the full in the summer of 2022. Beer is still the UK's most popular alcoholic drink, accounting for over a third of all alcohol consumed. In 2020, consumers spent £7.1 billion on beer in the UK [Statista, Apr 2021], the highest spending recorded in the past thirteen years and the only time spending surpassed seven billion pounds.
"The pandemic presented a tale of two halves in terms of economic stability," comments Alex Dullard, head of customer marketing at BrewDog plc.
"Although many individuals found themselves worse off, a large percentage actually became better off, as they spent less on commuting, holidays, shopping and eating out while restrictions were in place. This meant they had more funds available to treat themselves while at home, ultimately benefitting alcohol and specifically premium alcohol."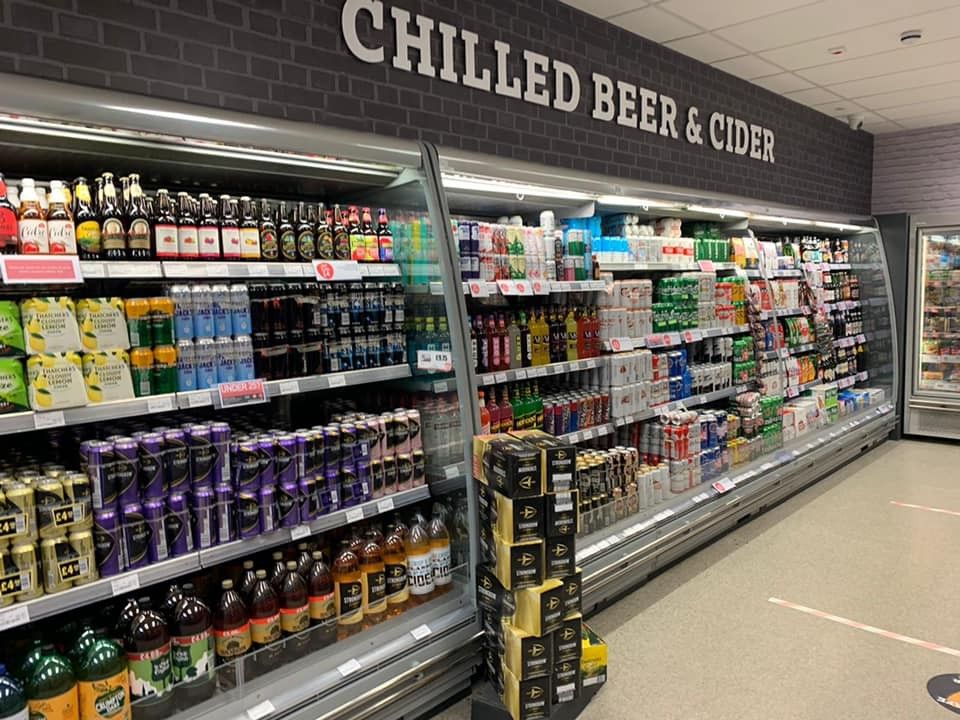 The share of off-trade in beer sales has already been growing as people are less likely to buy beer in bars, restaurants, and pubs today. In 2017, 53.1 per cent of all beer sales happened off-trade which constitutes an increase of over 20 per cent since the start of the millennium. The pandemic, with its stay at home orders and closing of hospitality venues, only accentuated the trend.
"Even as the on-trade opened back up, we saw evidence of these habits continuing in the home and have now become ingrained. This habitual change has led to trends in pack size and format, which are influencing overall category growth," Dullard says.
Over the last two years, the pandemic has had a huge impact on alcohol sales, with some recent decline a reflection of the monstrous growth seen by the category in 2020, when the on-trade was closed. This means that MAT growth has slowed with Total Beer at -6.3 per cent, but if we look at the two-year comparison, Total Beer is in fact up 22 per cent [Total Coverage Latest MATvs 2YA to w/e 29.01.22]. In fact, it is currently the fastest growing category within BWS in the UK, vs Wine, Spirits and Cider, according to Nielsen data.
Lauren Priestly, head of category development – off-trade at Diageo, comments that brands play an important role in beer purchasing decisions as customers typically stick to ones they know and trust [Kantar, Apr 2020].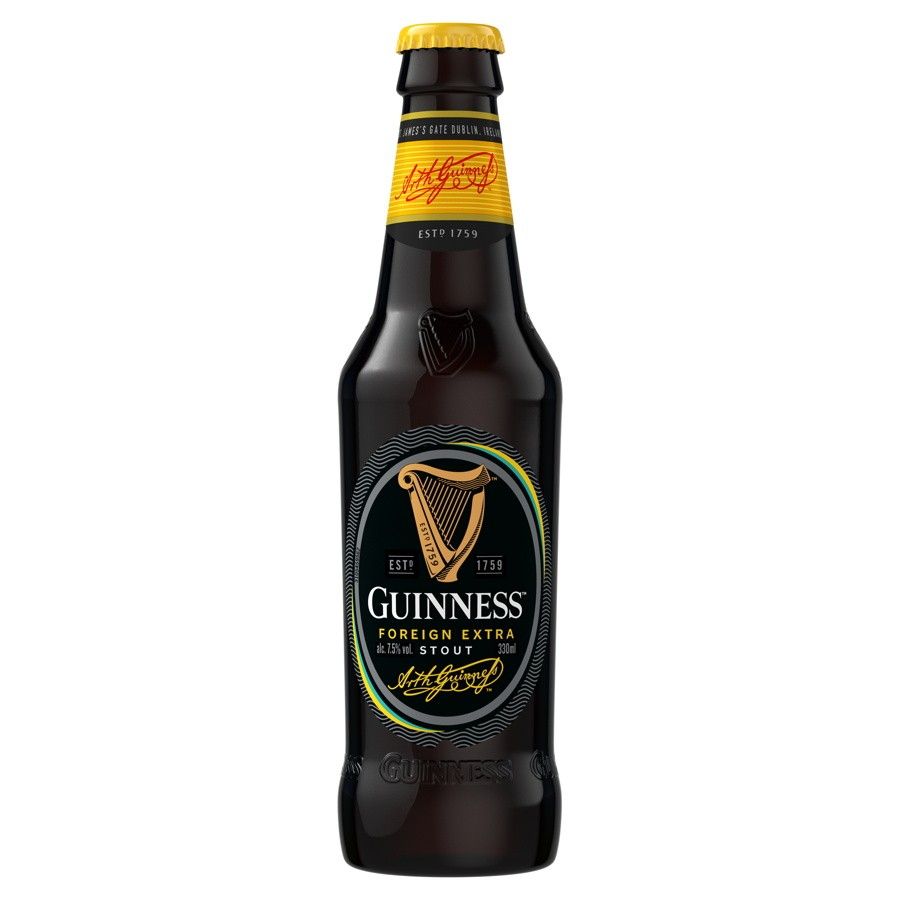 "People naturally gravitate more towards products they know and rely on them for great quality and taste – which can result in a high rate of sale," she adds, recommending Britain's leading stout band, Guinness, as a must stock for retailers. Guinness accounts for 92 per cent of total off-trade stout brand sales in the latest 52 weeks to the end of February 2021 [Nielsen] and is available in 4pack, 10pack and 15pack formats.
"Retailers that provide a variety of different formats and products within the Guinness portfolio will reap the benefits of doing so. Maintaining a selection of multipack formats also increases customer basket spend and research has shown that listing a 10pack with a 4pack drives 30 per cent of incremental sales," Priestly says.
She anticipates a "really exciting time" for Guinness Draught and the wider Guinness portfolio as the brand is set to add even more new drinkers with a series of innovations. For example, Guinness Foreign Extra Stout introduced a new look for its 330ml bottle format in September 2021, and recently the brand launched Guinness Cold Brew Coffee Beer (4% ABV), which is available in a 440ml can format and being rolled out across the off-trade including wholesalers and convenience throughout April, May and June.
With flavoured alcoholic drinks continuing to grow in popularity, and 95 million cups of coffee being consumed each day in Britain, Guinness Cold Brew Coffee Beer brings the magic of Guinness and coffee culture together. Exciting existing Guinness drinkers with new ways to enjoy the stout, the new brew also aims to recruit new adult drinkers to the brand.
A world of premium beers
Budweiser Brewing Group (BBG), which brews beers including Budweiser, Stella Artois and Corona, is forecasting that by 2025, 70 per cent of total beer consumption will be of brands in the premium or super-premium category.
Covid-19 cemented the trend towards premiumisation as shoppers sought out known and trusted brands. As a result, super-premium is now the number one growing segment in the overall beer category, growing two times ahead of the total category. The premium and super-premium category now equates to 61.7 per cent of total of beer value in the off-trade.
Key to the success of the premium and super-premium category will be world beer, which is currently worth £1.1bn and has grown in value by £0.5 billion since 2017. The segment presents a unique sales opportunity for retailers with two thirds of world beer spend coming from shoppers with two or more beers in their repertoire. Popularity of the segment is evident through the UK's leading world beer, Corona, which saw its rate-of-sale grow 25 per cent last year.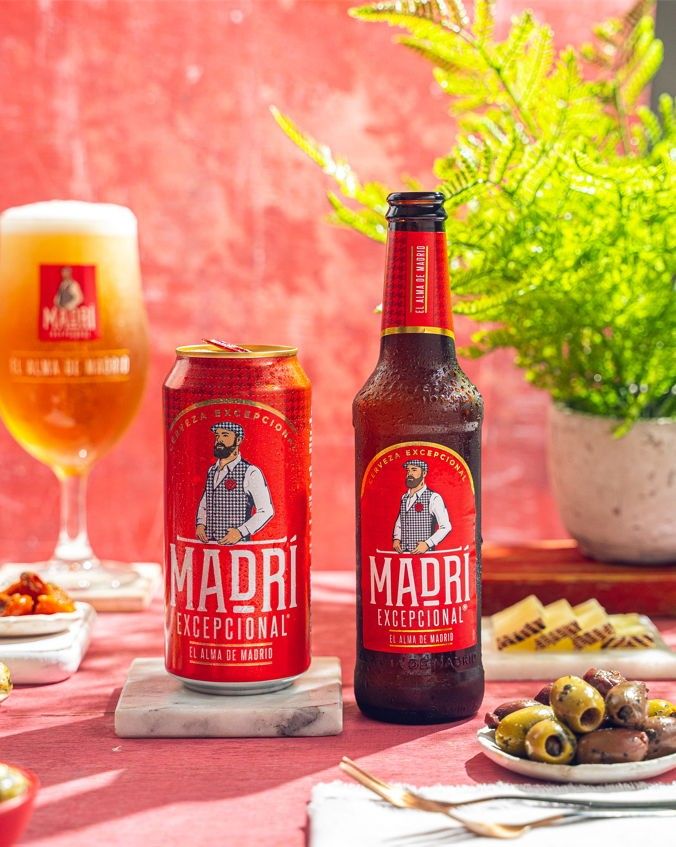 "Covid-19 had massive long-term implications on how Brits consume beer. As we look ahead to 2022 and beyond, premiumisation is our big bet," said Mark Wingfield-Digby, off-trade sales director at BBG. "Combined with the increased momentum for at-home beer consumption, there's a huge opportunity for retailers to drive sales through a robust premium line-up."
Incidentally, BBG has also made available Ukraine's most-loved beer brand, Chernigivske, in the UK on and off-trade with all profits supporting humanitarian relief efforts in Ukraine.
Available from April, BBG-parent AB InBev is guaranteeing at least $5 million from this initiative, with all profits being distributed across designated NGOs, including Caritas International, to support humanitarian relief efforts.
Kevin Fawell, off-trade sales director at Molson Coors Beverage Company, is also betting on those consumers who are increasingly looking to expand their horizons beyond some of the more traditional beer options on the market.
"World beers continue to increase their volume share ahead of all other categories [IRI, 52 w/e 29.01.22]. Retailers' ranges should cater for this and include a variety of international beers such as Staropramen and Cobra," he says.
Volume sales of Staropramen are up more than 40 per cent in retail year-on-year, with its hoppy, malty flavour providing a point of difference that really appeals to consumers. In response, Molson Coors has launched a new 6x330ml can multipack across the range last year, tapping into increasing demand for multipack formats.
"To further help retailers capitalise on the fast-growing world lager category we recently launched European-style lager Madrí Excepcional in the off-trade. It has a crisp, refreshing taste and distinctive branding that we know from its success in the on-trade consumers love," Fawell adds.
"It currently has the third-highest rate of sale per venue in the category and we're confident it will help retailers drive sales in the off-trade too."
John Price, head of marketing at KBE Drinks, notes that the quench for authentic beer and cider options has been driving increased value in-store as shoppers are increasingly willing to spend more to treat themselves to better quality.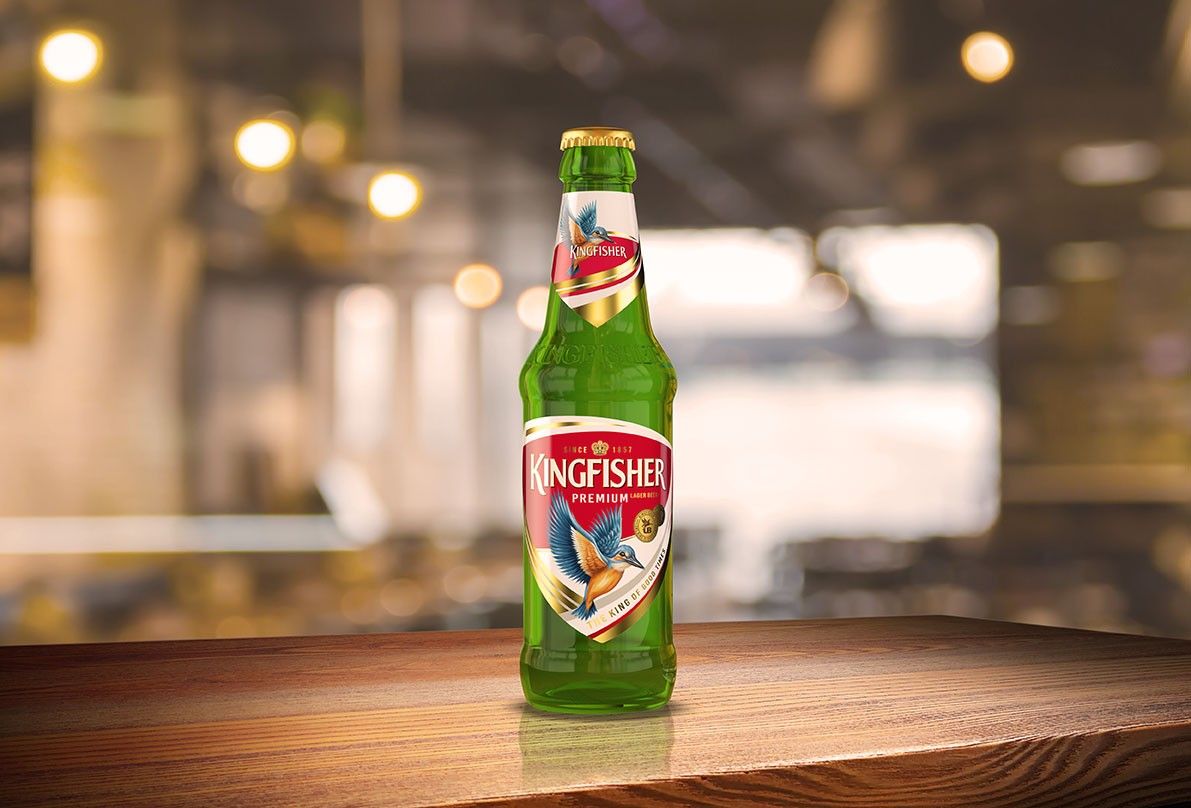 "That's why premium world lagers like Kingsfisher and Sagres are a great option for convenience retailers to stock, as they are bang on trend and can typically be charged at a minimum of 30 per cent more than other more mainstream options," he adds.
As craft beer continues its journey into the mainstream, Price points to an often ignored middle ground between entry-level products targetting new craft drinkers and high ABV ales with very bitter taste profiles which are more suited for the craft aficionados.
"It feels like there's a gap for craft beers with an interesting taste profile which are both balanced and sessionable," he says, recommending New Zealand-based Yeastie Boys Brewing Company's the Gunnamatta Earl Gray IPA which fits the bill "perfectly as a credible 'middle ground' option."
KBE Drinks is the exclusive UK distributor for the Down Under brewer, who has made such a big impact on the UK craft scene, and other popular Yeastie Boys beers in the range include Bigmouth, which is a 4.4% light and easy drinking straw gold ale, bursting with juicy sun kissed South Pacific hops, and Superfresh, which is a 4.6% clean and thirst-quenching Helles lager.
Crafty sales
BrewDog's Dullard notes that craft beer continues to be the best performing beer category, now with 6.48 per cent share of beer – growing faster than ale, stout, cider, perry and lager. In fact, even when Total Beer declined on account of comparisons with strong pandemic growth, craft bucked the trend, with MAT growth of +6.6 per cent year on year (Total Beer: -6.3%) and +55 per cent (Total Beer: +22%) versus two years ago for the week ending January 29, 2022.
Dullard is, therefore, optimistic that the category still has huge headroom for continued growth, led by BrewDog which is outperforming the category across Total Market, Grocery and Impulse.
"Christmas presented an even stronger story, BWS was the no.1 category at Christmas with £2.2bn spent by shoppers [NielsenIQ Scantrack]. Craft's share of Total Beer reached 7.4 per cent during Christmas week and BrewDog was the only brewer in growth over the 12-week Christmas period in value and volume (+5.3% and +15.1% respectively)," Dullard says. "Any declines in BWS vs YA were due a to stellar previous year, but it remained the only category to record double digit growth vs 2019 at 10.7 per cent."
As people stayed home during the pandemic, multi-packs became more common place within the consumer repertoire and continue to be key for craft beer, with weight of purchase by far the biggest driver of growth for the sector, equating to 61.7 per cent of craft sales [Nielsen Total Coverage MAT w/e 29.01.22].
"At BrewDog, we see an opportunity and have placed our focus on larger mid-size multi-packs (6 pack plus). This format is growing at +30% vs YA and was particularly important over Christmas, accounting for 29.7 per cent of craft sales," Dullard reveals.
He adds that BrewDog Mixed Packs have also been a vital recruitment tool for the category, with 50 per cent of first-time purchases come from multi-packs, and larger mixed formats significantly over index with first time buyers.
Seeing substantial sales since its launch last year, new recipe BrewDog Lost Lager has also informed popular formats, Dullard adds. A consumer survey commissioned by the brand before the launch has led to a review of vessel size from 330ml to 440ml can, which came out as a preferred format for lager drinkers. Multi-pack formats, including 10x440ml & 4x440ml also helped to leverage heightened weight of purchase in 2021.
"As a result, we have aligned our NPD and changed our core range to meet consumer demands. As previously mentioned, weight of purchase has been a consistent driver of growth within craft beer, both pre and post pandemic, so by moving from 330ml singles into 440ml across the range, we are able to offer our shoppers more volume per purchase," Dullard explains.
As consumer tastes evolve, BrewDog is also seeing success through more interesting styles of beer, and Hazy Jane (5% ABV) has been their biggest success story of the last year. The brand is emphasising their confidence in the taste of its beers with the BrewDog Guarantee- offering shoppers the chance to claim back the full pack price if they are not satisfied.
Rolling out across grocery and convenience this month, the BrewDog Guarantee is available on BrewDog's headline range and being promoted on 4-packs of Punk IPA, Lost Lager, Hazy Jane, Elvis Juice and Planet Pale.
Cider: flavours and premium 
Cider sales mirror that of beer, with overall sales in annual decline from a strong comparator, but craft still in growth. Sales in the convenience channel were down 15.3 per cent in value and this represents a larger decline than total market (-11.9% YOY).
"In 2021, we witnessed a tapered return to 'normal' levels from a high, and, quite frankly, unmaintainable, baseline. But the whole industry should take comfort in the fact that category penetration, purchase frequency and volume sales were all up last year compared to 2019," Darryl Hinksman, head of business development at Westons Cider, comments.
"In other words, while 2020 bucked the trend, cider remains a big and important category in convenience stores across the UK, complete with a trend line that's heading in the right direction."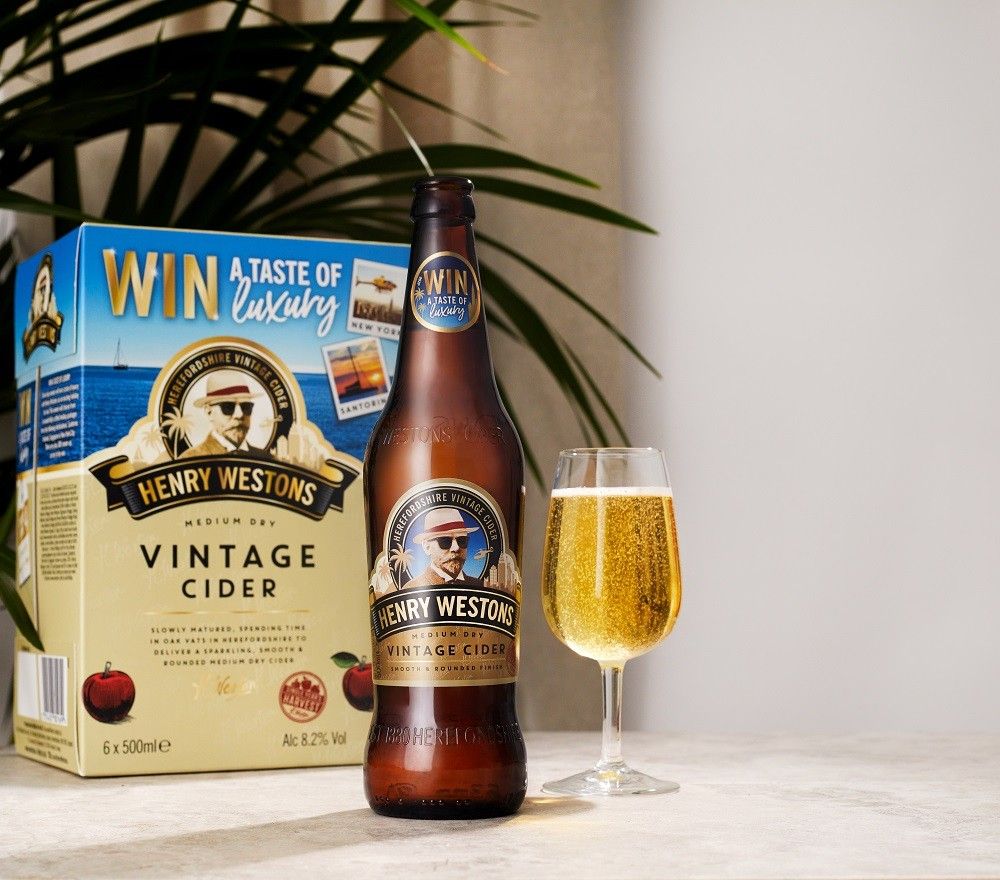 Crafted cider was the only segment of the cider market in growth, and Hinksman anticipates this to continue throughout 2022. "Our Henry Westons brand continues to be one of the most important in the category and Henry Westons Vintage – worth £54m and with more than one bottle sold every second across the UK – is now the biggest cider SKU in the convenience channel," he says.
The cider category continues to evolve, with a shift towards more refreshing flavours. Fawell of Molson Coors informs us that citrus ciders have outperformed the popular dark fruit and pear flavour groups during the past twelve months [IRI, 52 w/e 29.01.2022].
"Last year we launched Rekorderlig Pink Lemon, which is ideally placed to cater to this trend with a light, crisp citrus flavour with a hint of raspberry, reminiscent of a pink lemonade," he says.
"We've followed this up with the launch of another refreshing flavoured cider, Rekorderlig Blood Orange, with blood orange deemed to be the next big trend. The new flavour blends cider with juicy blood oranges and pure Swedish spring water to create a refreshing cider that aims to appeal to traditional cider drinkers and attract more consumers to the category as we approach the warmer weather."
And, he adds that the opportunities in flavoured cider aren't just limited to the summer months. "In recent years we've seen the category diversify with more winter-themed flavour options like Rekorderlig Spiced Plum. Retailers should strike a balance between popular year-round favourites and more seasonal options throughout the course of the year."
Hinksman goes a step ahead. "It's a total myth that cider is solely for the summer months. While it's true that some subsectors of cider, like fruit cider, are more heavily influenced by good weather and seasonality, that's just not the case for many of the more traditional apple serves," he says.
"In fact, traditional, authentic apple ciders from heritage brands are proving more popular than ever year-round, so retailers should prioritise premium apple ciders throughout the entire year, while dedicating ample shelf space to fruit cider during the summer months to maximise profits."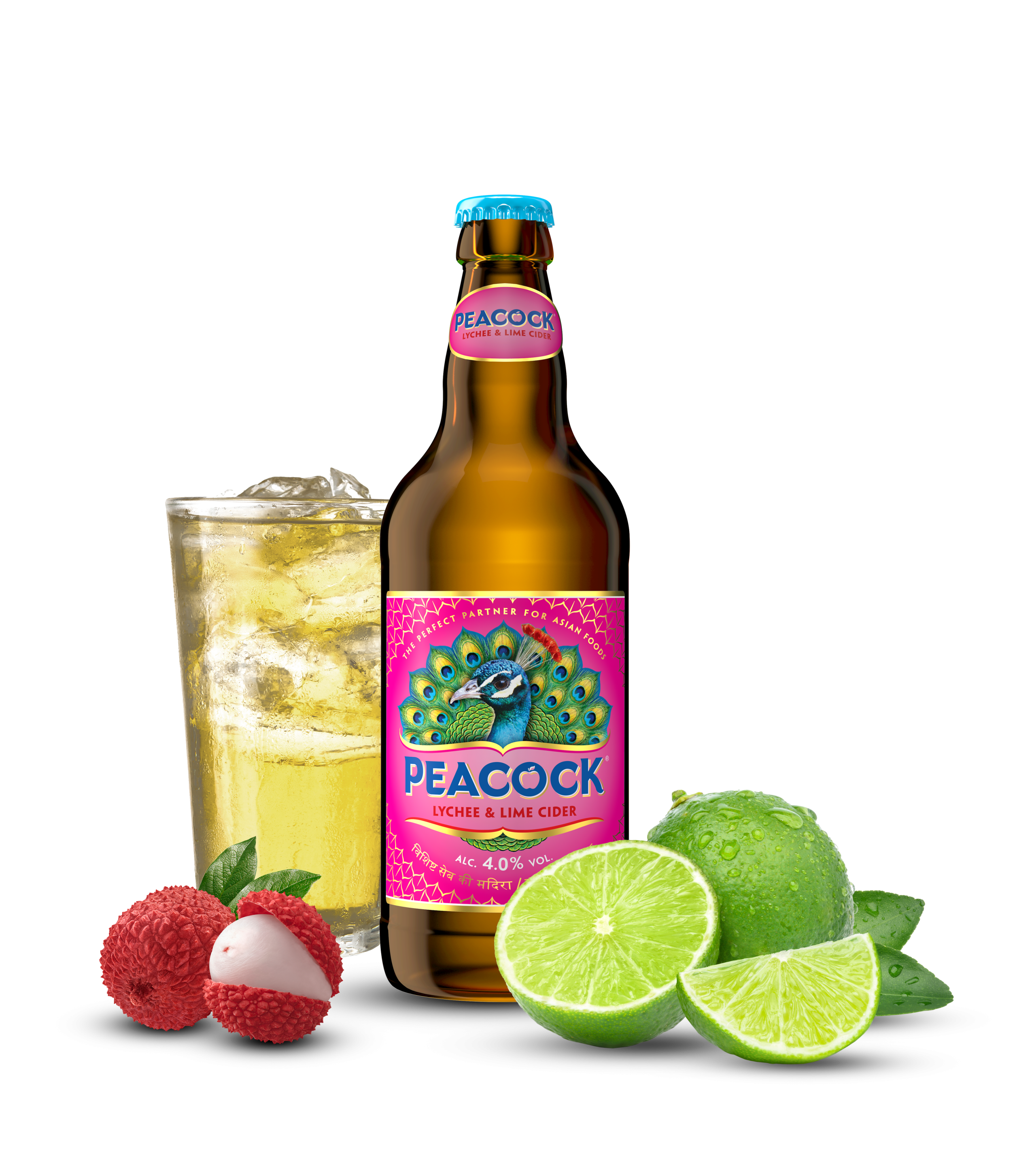 KBE Drinks has in fact married both trends in their Peacock brand, offering premium flavoured ciders.
"Whilst perhaps not yet at the same level as beer, premium ciders are also becoming increasingly popular with drinkers looking for more crafted brands with an interesting backstory, which they can enjoy either alone or with food," Price says.
"There is currently a plethora of apple ciders and fruit ciders built around berries and dark fruits available to consumers, so we've tried to think a bit differently with our Peacock brand, and really push the envelope when it comes to flavour. Initially launched back in 2016 in 'Classic Apple' and 'Mango and Lime' flavours, more recently we have introduced a 'Lychee and Lime' variant for Peacock which is the UK's first Lychee flavoured cider and perfect for someone looking for something a bit different."
Fawell notes that the premiumisation trend, which has been growing for some time now, shows no sign of stopping. "Consumers are willing to pay extra for a more premium choice when they're socialising at home and world beer, super premium cider and premium ale are all growing ahead of the core category," he says, adding that products like Aspall Cyder are proving increasingly popular as a result.
Hinksman agrees that premium ciders are continuing to gain market share as shoppers choose to drink higher quality products at smaller volumes. "Ultimately, it'll be these cider sub-categories which continue to lead the charge into 2022, so independent retailers would be wise to stock up on the bestselling crafted, apple ciders," he suggests.
"So, now's the time for every retailer to think very carefully about space in their chiller and seriously consider swapping out value products to make space for the more premium ranges that will help them drive sales growth."
Calli O'Brien, marketing controller at Aston Manor Cider, hopes that premium ciders will make it to the shopping baskets even as the UK is planning for tough times ahead, with 70 per cent of households now paying attention to prices and delaying big purchases.
"An 'affordability reset' is upon all of us, whether it's shoppers looking to pay less but buy better such as premium ciders like Friels in larger can formats or switching from mainstream brands for great value alternatives such as Crumpton Oaks," she says.
"As well as offering a breadth of choice of brand to consumers, retailers need to offer a range of price brackets to retain customer loyalty. Supporting customers during these hard times by offering breadth of range allows them to shop at different price points to usual, or move to new packs, keeping them coming back for more."
O'Brien also stresses on the importance of larger multi-packs which blends the shopper preferences for convenience and drink experience at home. "Product packs such as the Pint cans in our Crumpton Oak's four-pack, are a popular option to enable consumers to keep their supply stocked up with hygienic single-serve options," she suggests.
Meanwhile, Crumpton Oaks has launched a four-pack pint can to broaden the brand's consumer base and attract new shoppers to the category, available in a £4 price-marked pack of four 568ml cans, as well as a non price marked version. The cider maker has also introduced a limited-edition strawberry flavour to its Frosty Jack's brand, Frosé, which is available in 440ml cans and targetted at 18 to 35-year-olds, to enjoy in the summer and beyond.
"A third of shoppers only ever buy cider in cans so it is important that retailers offer cans in different formats. Crumpton Oaks' new pound a pint four-pack offers shoppers award-winning taste with unbeatable value," O'Brien says.
While having a 100% chilled range is ideal, stores with a limited chiller space should at least ensure that their top selling cider lines are available chilled, offering a good selection of refreshing cold cider across cans, PET, and glass bottles, she advises.
"When a shopper buys cider on impulse, having it chilled and ready to drink are often more important than price, however promotions still play an important role in communicating value-for-money that will help to win longer term customer loyalty," she adds.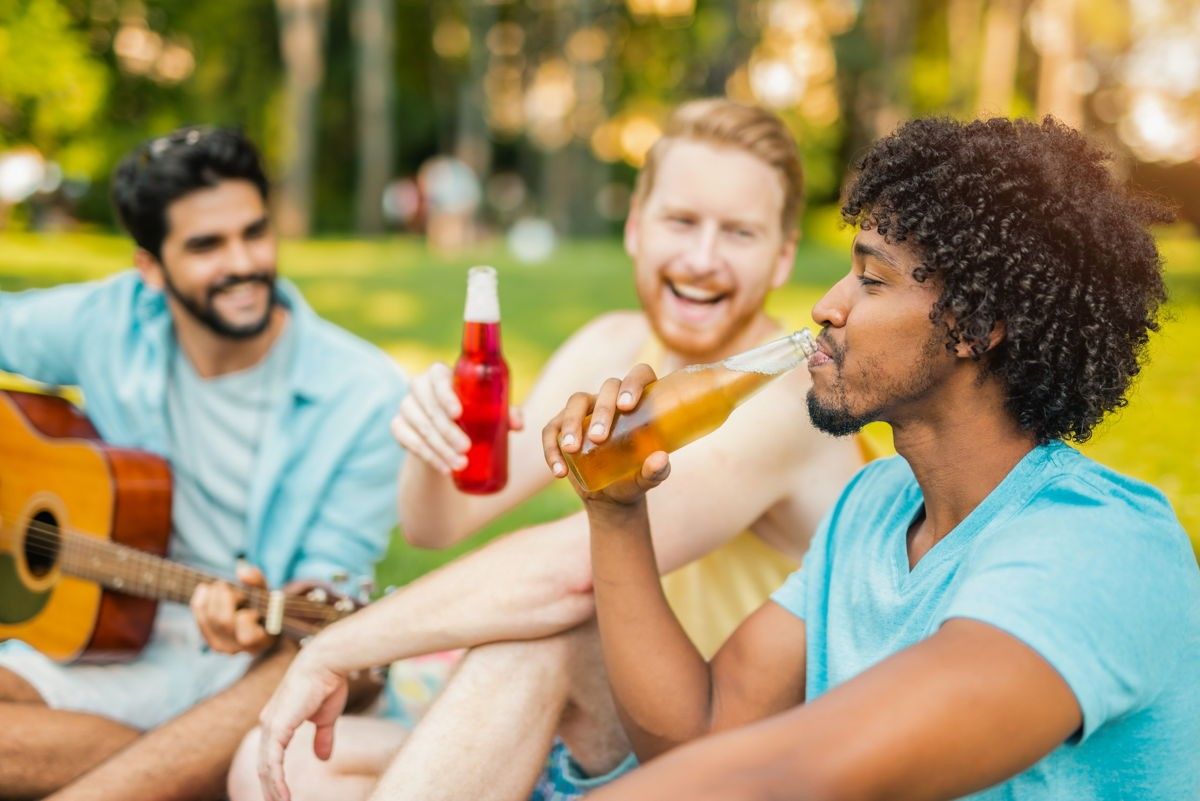 Drawing on the pandemic sales figures, when cider sales in convenience grew ahead of total market (19% vs. 17.9%), Hinksman identifies a unique opportunity for independent retailers to drive higher value and volume sales in the category.
"Symbol group retailers like Londis and Spar saw the biggest growth of all, and cider volume sales increased by an incredible 24.7 per cent [Westons Cider Report 2021]. There are pockets of growth in the channel, particularly when we drill down into the detail. Convenience multiples (this includes the likes of Tesco Express and the Co-op) saw both value and volume growth in cider last year, while we can see a clear opportunity for crafted cider in the convenience channel too," he says.
"We know that the convenience channel is currently missing out on sales from crafted ciders," he continues. "Despite their increasing popularity, they currently under index in the channel due to lower levels of distribution. We'd urge any independent retailer to stock up on crafted cider – and preferably the country's most popular crafted cider: our Henry Westons Vintage – to ensure they don't miss out on a staggering sales opportunity."
Westons will be launching the biggest burst of marketing activity to date for the Henry Westons brand this summer. It'll consist of an outdoor advertising campaign which is due to appear in central locations across some of the UK's biggest cities, from London to Manchester.
Meanwhile, Brothers Cider will be back on familiar territory, headlining as the official cider brand at Glastonbury Festival 2022.
Celebrating 27 years at the festival, Brothers Festival Apple Cider will be served at over 100 bars this year during the five-day event, alongside a number of other festival favourites from its portfolio including Brothers Toffee Apple and Wild Fruit.
This will be the second year of the official partnership agreement with the festival, which is making its return to Worthy Farm, just three miles away from the home of Brothers Drinks Co. in Shepton Mallet, after a two-year hiatus due to the pandemic.
Brothers Cider will be supporting the partnership by launching a series of customer activations across the UK and giving away thousands of prizes through on-pack promotions including 10 pairs of Glastonbury tickets for the sold-out festival.
Matthew Showering, managing director of Showerings Cider Mill, said: "We are honoured to be returning to Glastonbury Festival this year. Having introduced Brothers Cider to Glastonbury back in 1995, the festival holds a special place in our hearts. This partnership is sentimental for our brand and our heritage as a local Somerset producer.
"Festivals are part of our DNA and this festival season is set to be one of celebration and people coming together again so putting our brand at the heart of these moments will not only allow us to provide a great experience to festival-goers but drive affinity with the Brothers brand. We can't wait to welcome festival-goers back and bring them a season full of fun and flavour."
As part of its ongoing strategy for growth, Brothers Cider will also be served at over 80 UK events in 2022, connecting with over five million people.
The leading premium fruit cider brand has recently expanded its range of curious flavours with the addition of new variant, Cherry Bakewell, rolled out across both on and off trade from the end of March, in 330ml and 500ml bottles at 4.0% ABV.
The brand said the new launch offers consumers a first-to-market variant twist that is set to drive excitement in the category ahead of summer, with cherry trending at +32 per cent in the categories of strongest and future flavours to watch [Doehler, 2021].
Emulating the much-loved quintessential British tart, the cider is full of cherry flavours and a hint of frangipane, and is also vegan friendly and gluten free.
"We are well-known for our exciting and innovative flavours, therefore we are confident that Cherry Bakewell is the perfect addition to our portfolio and one that will continue our momentum as the fastest growing flavoured cider brand in the market," Nicola Randall, senior marketing manager at Brothers commented.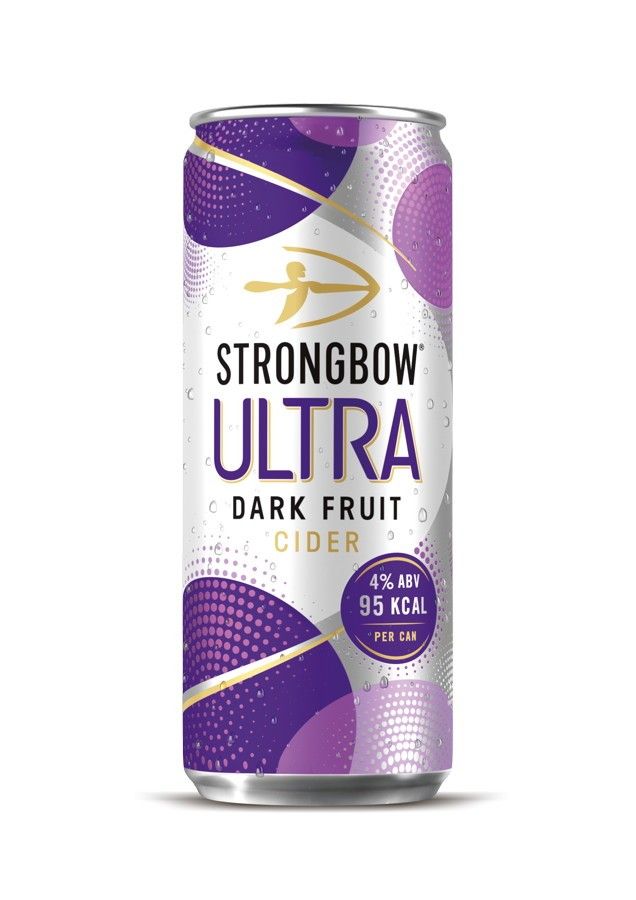 Heineken is targeting younger demographic with its new low-cal Strongbow ULTRA Dark Fruit launch, a 4% ABV fruity cider at 95 kcals per slimline can.
"Consumers, especially Generation Y and Z, want to see alcoholic drinks that fit with their desire to lead more balanced lifestyles. However, the category falls behind other FMCG segments such as desserts and snacking with limited lower calorie options, leaving a big gap in the market," Heineken UK Cider Brand Director Rachel Holms said.
"ULTRA is a refreshing, thirst-quenching cider sold in 330ml sleek cans at 30 per cent fewer calories ml for ml compared with Strongbow Dark Fruit and taps into the lucrative on-the-go and impulse occasions, providing a big sales opportunity for stockists UK-wide."
A light cider with natural berry flavourings, the familiar Dark Fruit colour and a mouth-watering flavour, Strongbow ULTRA Dark Fruit is targeted at 18–40-year-old men and women and ranks in the top 10 per cent of all alcohol concepts tested among its target audience.
Heineken said ULTRA will tap into strong market desire for lighter, lower calorie drinks, providing a huge opportunity for retailers to grow cider penetration from its current 45.4 per cent level and flavoured cider from 30.9 per cent. ULTRA also appeals to a broader range of drinking occasions from low-to high-tempo, ranking highest for a quiet night in, followed by something to drink before going out.
Rolled out to grocery and convenience stores across the UK from 1 March as single 330ml cans and packs of 4 and 10, Strongbow ULTRA Dark Fruit will be backed by a powerful £12m marketing campaign covering digital, television ads and impactful point-of-sale to drive sales in stores, as well as a 500,000 mini sampling can campaign
Core lager
Core lager can be overlooked among all the new innovations in the market, but it still accounts for 27.7 per cent of total off trade lager sales [IRI, 52 w/e 29.01.2022]. Therefore, it is important to strike a balance between inspiring shoppers with a wide selection of more exciting premium and flavoured options alongside best-selling core lines.
"As the best-selling lager brand in Great Britain, Carling is the ideal option and is a trusted brand consumers look for that will help retailers drive sales. Its perfect balance of sweetness and bitterness make it a staple choice that can be enjoyed across a host of different occasions," Fawell says.
Earlier in March, Heineken has announced the launch of a new lager, Silver, billed as the biggest innovation in the European drinks industry this decade.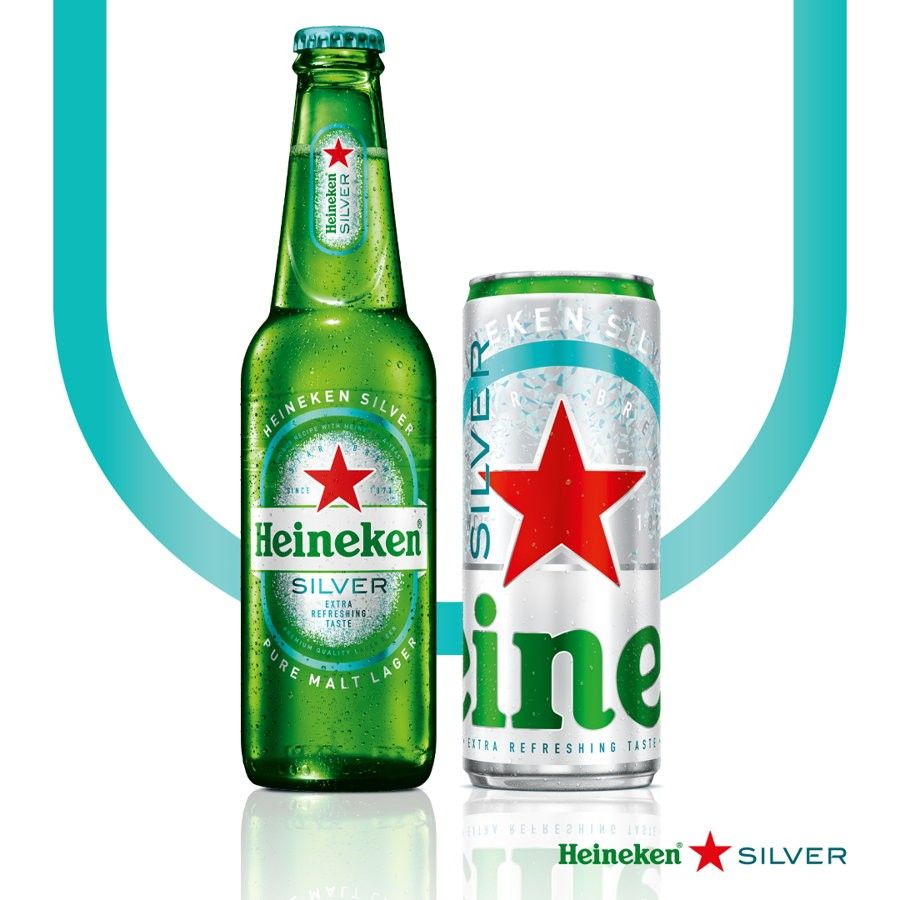 Again targetting at the Gen Y and Gen Z drinkers, the extra-refreshing lager at 4% ABV is made using an ice-cold brewing process at-1°C for a crisp flavour and subtle finish, with a low bitterness of 10 IBUS (International Bitterness Units) offering a lighter drinking profile.
The brewer said Heineken Silver will deliver a premium offering and a more accessible taste that will drive appeal and sales among younger adult drinkers, as the launch comes in response to changing drinker demands and needs.
While the lager category has grown 34 per cent since 2019, sales among Gen Z and Y drinkers have declined by 2 per cent and penetration amongst 18-to-24-year-olds has halved over the last seven years.
Heineken Silver has been crafted to meet the need for more subtle, refreshing and accessible beers to suit the tastes of younger adult consumers, ensuring retailers have a premium beer that will serve this fast-growing customer demand and help them unlock a £315m value opportunity in the lager category.
Alexander Wilson, category and commercial strategy director – off trade, Heineken UK, said: "Our research shows growing popularity for premium and lighter style drinks, particularly among Gen Y and Gen Z drinkers who are looking for better quality beverages while also moderating their alcohol intake. As lager under-indexes with Gen Y and Gen Z drinkers, the opportunity is to add lager to their shopping baskets.
"Heineken Silver offers these drinkers a more inclusive and accessible taste that also meets their needs for a more refreshing lager, opening up new opportunities to drive incremental sales for retailers."
Available across UK grocery, convenience, and wholesale in 4x330ml bottles (RRP £4.50), 12x330ml bottles (RRP £12.00) and 6x330ml slim-line cans (RRP £5.50), the launch of Heineken Silver is being supported with a record £20m campaign across on-trade and off-trade. The range will feature a premium and modern packaging design, with messaging that promotes Heineken Silver's extra refreshing taste credentials to shoppers.
Stella Artois, part of BBG, has, meanwhile ventured into the unfiltered lager category, launching a new super premium lager, Stella Artois Unfiltered.
The category is highly popular across Europe, but currently an untapped segment in the UK market. Available from April across grocery and convenience channels, the new beer is naturally unfiltered and celebrates the original brewing methods of the past. The absence of filtration gives the beer a golden haze and allows the fresh flavours to burst through.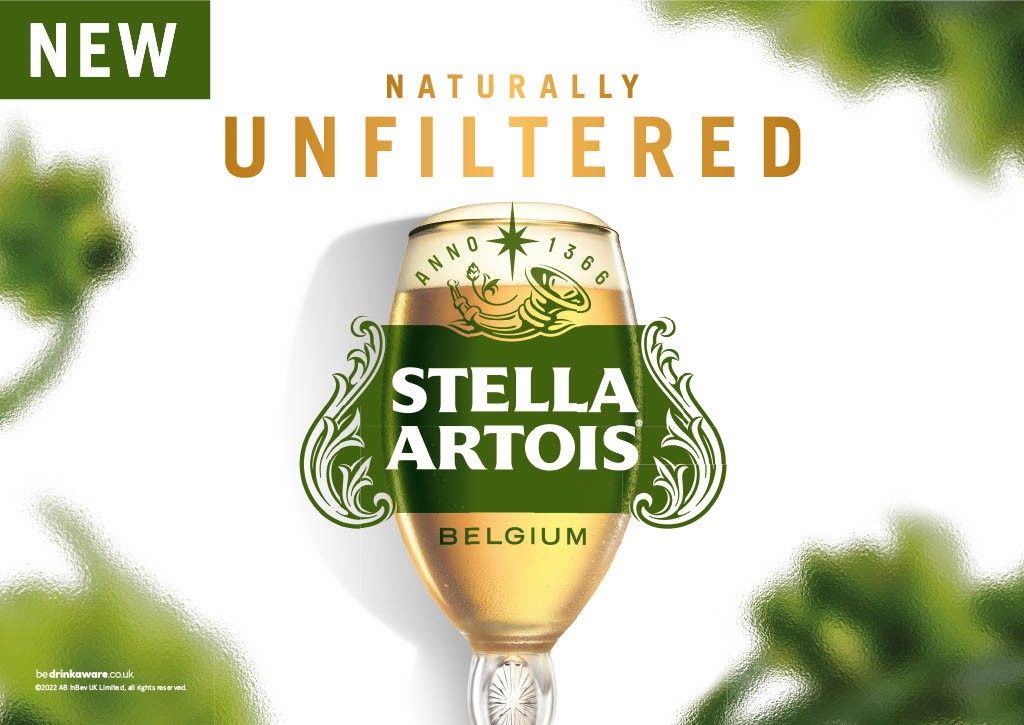 "With unfiltered lager taking Europe by storm and hazy beer becoming hugely popular in the craft segment, we are looking forward to bringing something new to the world lager category," said BBG's Wingfield-Digby.
"Stella Artois Unfiltered provides retailers with an innovative product and super-premium, fully recyclable paperboard packaging. Stella Artois is the ideal brand to grow the unfiltered category in the UK with the lager becoming synonymous with taste and quality. We are thrilled to be launching Stella Artois Unfiltered to the UK market and are confident it will prove a success up and down the country."
To support the launch, the brand will have a major media campaign, with the biggest spend of any alcohol innovation since 2017, beginning in May. In addition, there will be a bespoke trade support package per channel and a comprehensive PR and sampling plan, focused on getting this superior premium beer in hand from April 2022.
To sum up, beer and cider is without doubt one of the most important categories in-store, being a huge driver of footfall and associated basket spend. That's why it's so important to get the right range of both mainstream and premium products, whilst ensuring your store is offering the customers a selection of packaging formats and products that are chilled to maximise the potential sales opportunities.
So, make sure you are catering for those customers who may be hosting a BBQ or attending another kind of outdoor event in the sunshine. And of course, it's even more important to ensure those packs are suitably chilled and ready to drink.