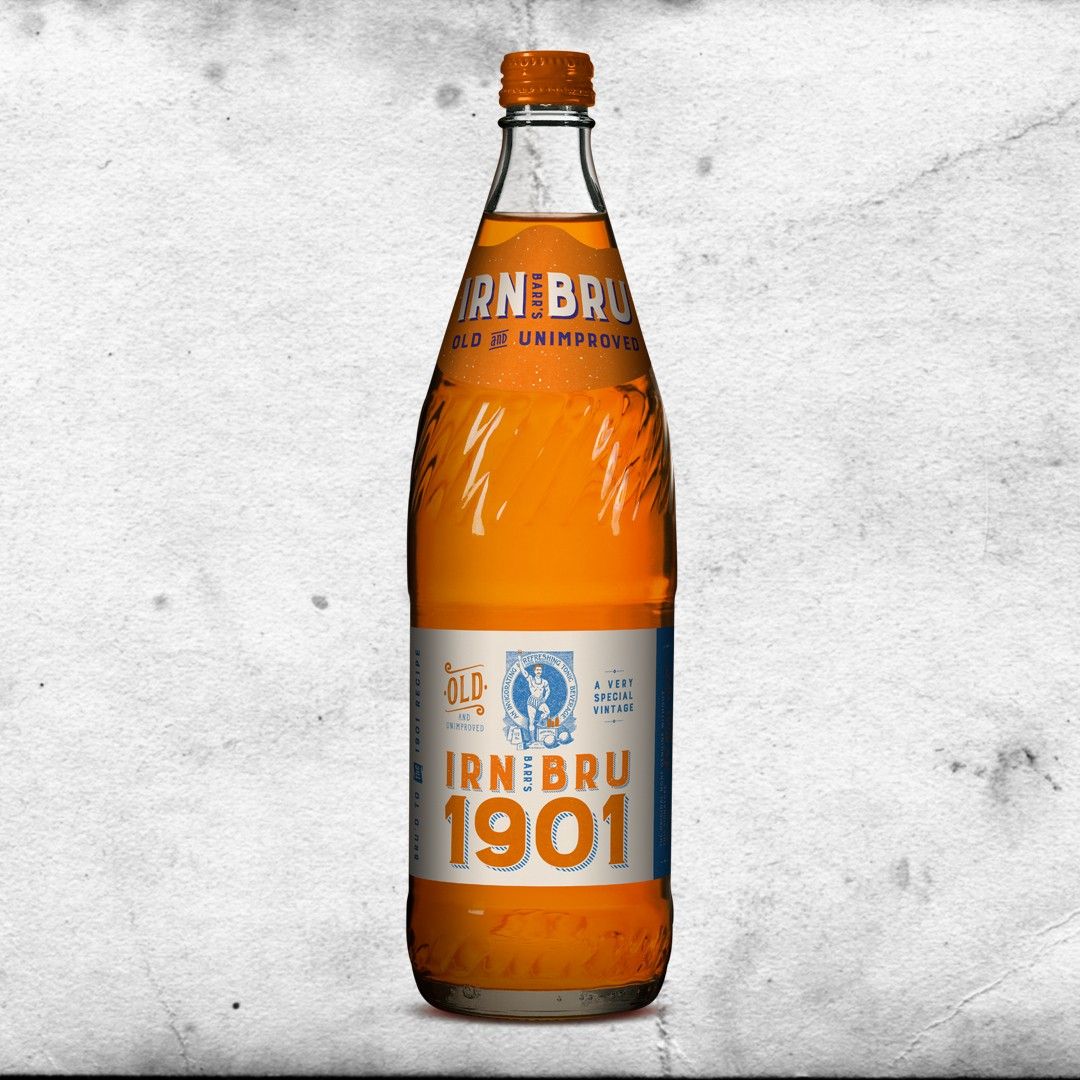 IRN-BRU fans across the country are in for a treat with the sweet news that IRN-BRU 1901 is to return to shop shelves permanently from 22nd March.
Made to the unique 1901 recipe, this "old and unimproved" IRN-BRU proved incredibly popular with fans when it was first released, with some going far and wide to get their hands on it as stock ran low.
Now, fans can rest easy knowing the 750ml glass bottles of the ginger nectar will be available for them to enjoy year-round – just as it was in 1901.
The authentic 1901 recipe came from a handwritten recipe book, which was stored deep in the IRN-BRU archives for more than 100 years. Its distinct difference comes from its ingredients – quillaia for a frothy head, sweetened only with sugar and containing no caffeine, although of course it still has the same top secret IRN-BRU essence!
Adrian Troy, Marketing Director at IRN-BRU, says: "1901 proved super-popular with fans who really loved the recipe but were disappointed when stock ran dry. Now it's back for good, so shoppers can enjoy it year-round with the first bottles going on shelves today."
IRN-BRU 1901 is a full sugar, sweetener-free addition to the core IRN-BRU range and will be available year-round.