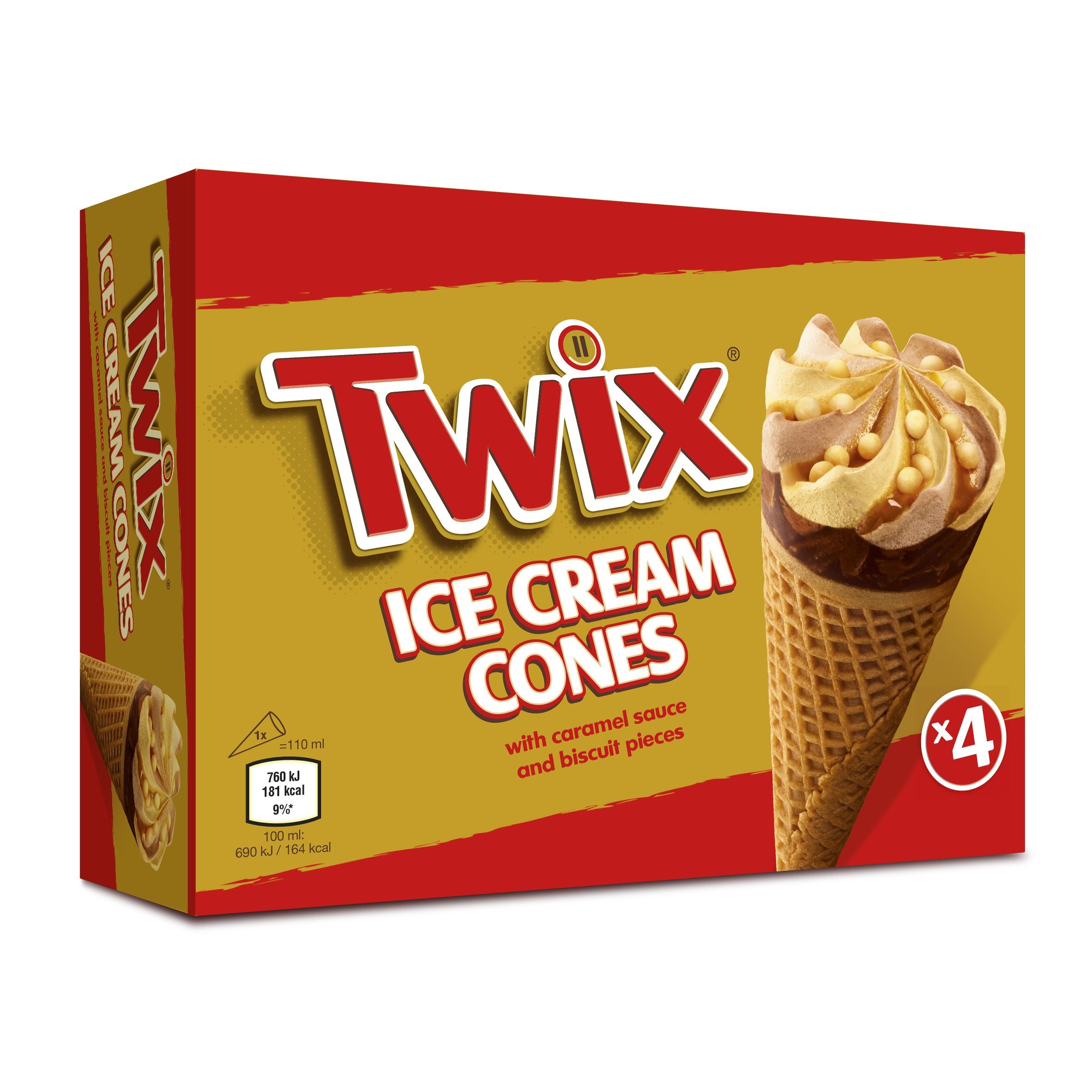 Mars Chocolate Drinks and Treats has today, February 13th 2023, announced the launch of  Twix Ice Creams Cones, the first time ever that this popular confectionery brand has been developed into an ice cream cone format.
Across the overall ice cream market, Mars Ice Cream grew by £11.5m in 2022, equating to a 42 per cent share of the total ice cream market growth. Over the last five years, Mars has delivered more than six times the growth of the category average and more than any other manufacturer.
Michelle Frost, General Manager at Mars Chocolate Drinks and Treats says: "The brand familiarity and price point of Mars products have really allowed us to solidify our mid-market position, and for some of our core brands , the appetite for our classic products has still increased by a third. Developing the Twix brand into an ice cream cone format was a natural progression to give fans of the brands an alternative format to enjoy."
Twix Ice Cream Cones are available as a four-pack-through convenience and wholesale channels from March. RRP £3.50.