Kestrel Beer has been a household name since it was launched in the 1980s. Since then, it has grown to become one of the leading independent British lager brands available, which focuses on offering differentiated products to independent and symbol convenience retailers. Championing independent stores has always been a key objective of Kestrel beer, with the new range designed to bring advantages to independent retail.
The recently updated branding features a striking, clean design, which incorporates a modernised typeface and minimalist appearance. The recognisable colourways of black and gold have been retained but the brand elements have been refined to create a greater standout on-shelf. The iconic Kestrel head now features more prominently, with the traditional roundel design being removed.
Kestrel beers are proud of their Scottish heritage and have incorporated traditional landscape imagery very subtly into the background design.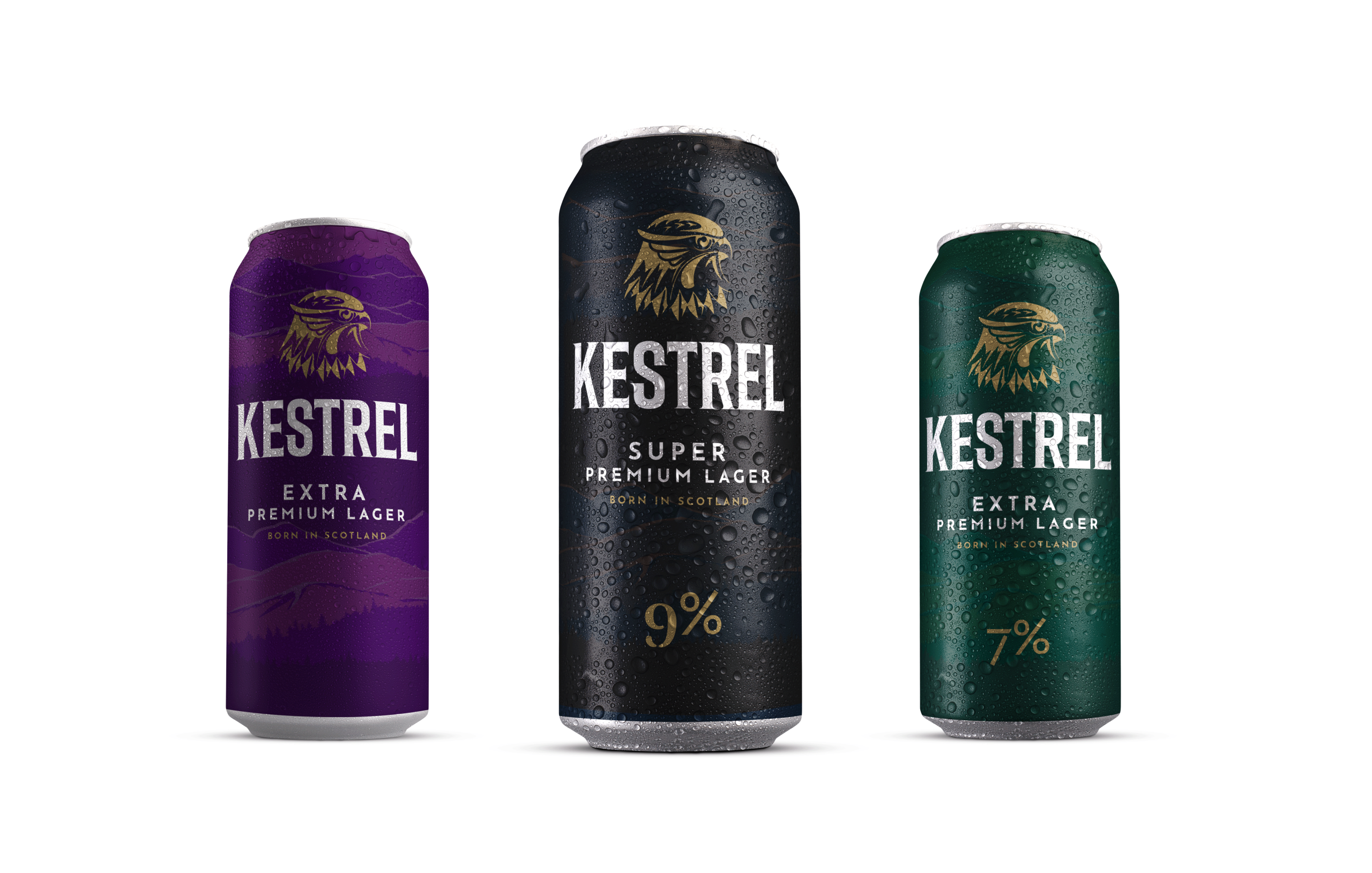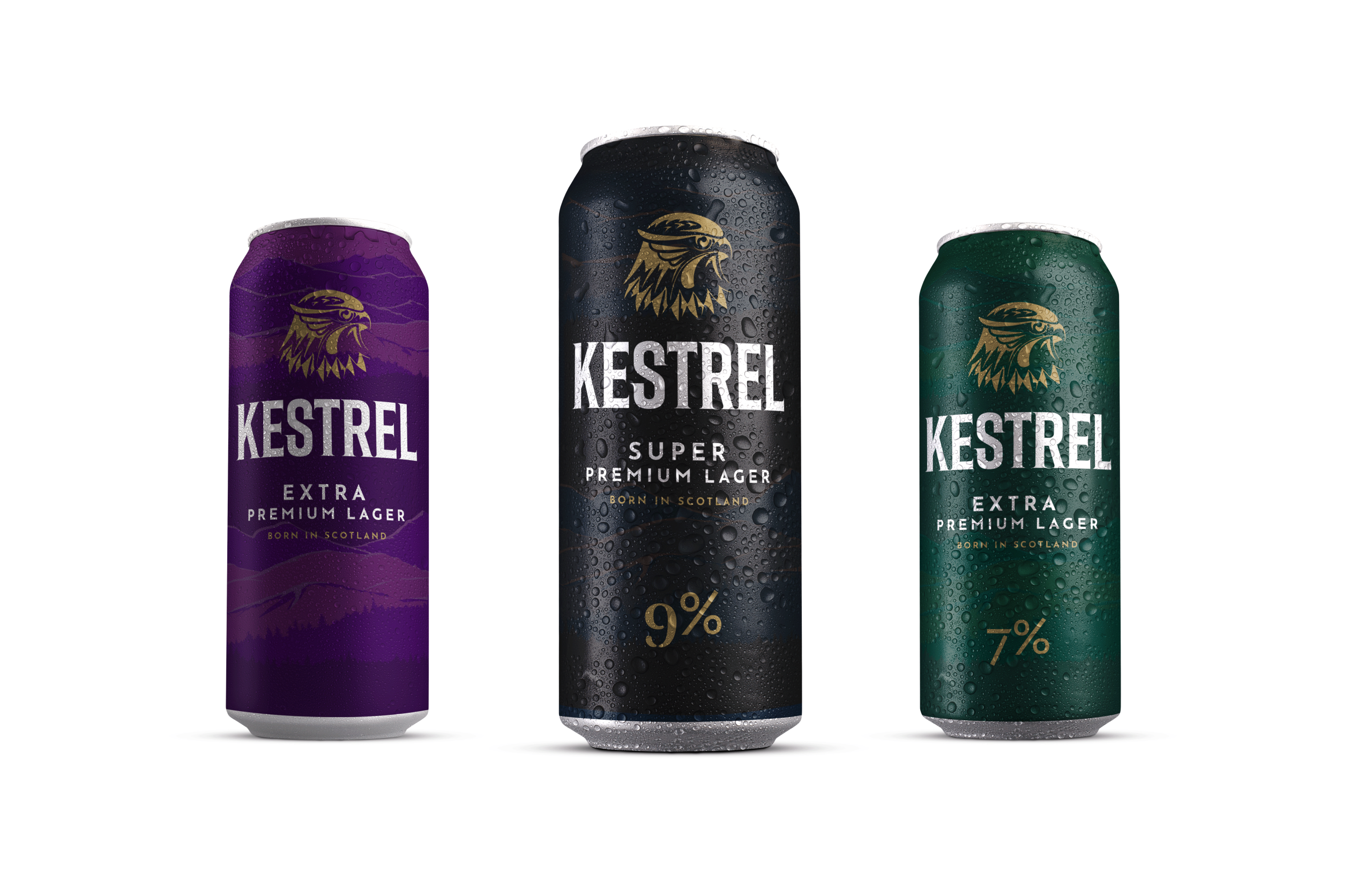 "We have worked hard to premiumise the Kestrel range, by focusing on our brewing methods, traceable ingredients, and use of a natural water source," explained Nigel McNally, MD of Brookfield Drinks, UK distributor for Kestrel. "Our products have won numerous awards over the years, so we know the beer is extremely high quality. The last piece of the jigsaw was updating the brand design, which has only really been tweaked since it was launched almost three decades ago. The new design now brings in craft cues, simplified messaging, and increased visual impact. Kestrel Super Premium lager is the best-selling independently owned canned lager brand and is seen as a must stock for independent retailers' BWS range. We are seeing more consumers enjoying higher abv beers which are full of flavour. There are lots of people that choose to have only have one or two glasses of a stronger beer, as they don't want to drink a large volume of liquid".
Alongside the Super Premium lager, Kestrel have rebranded Kestrel Extra Premium lager and Kestrel Premium lager. Available at seven per cent abv and 4.6 per cent ABV respectively, these products have been designed to combine mainstream and craft elements, whilst offering great value for money to both retailers and shoppers.
The relaunch will be part of a broader communications campaign that will be implemented by Kestrel beer over the summer. The brand will be investing in trade marketing, depot initiatives endorsement by Gary Maclean, Scotland's National Chef and social media communications, as well as continuing its sponsorship of Santa Pod Raceway – the UK's leading drag racing venue and the record-breaking Flying Kestrel car.