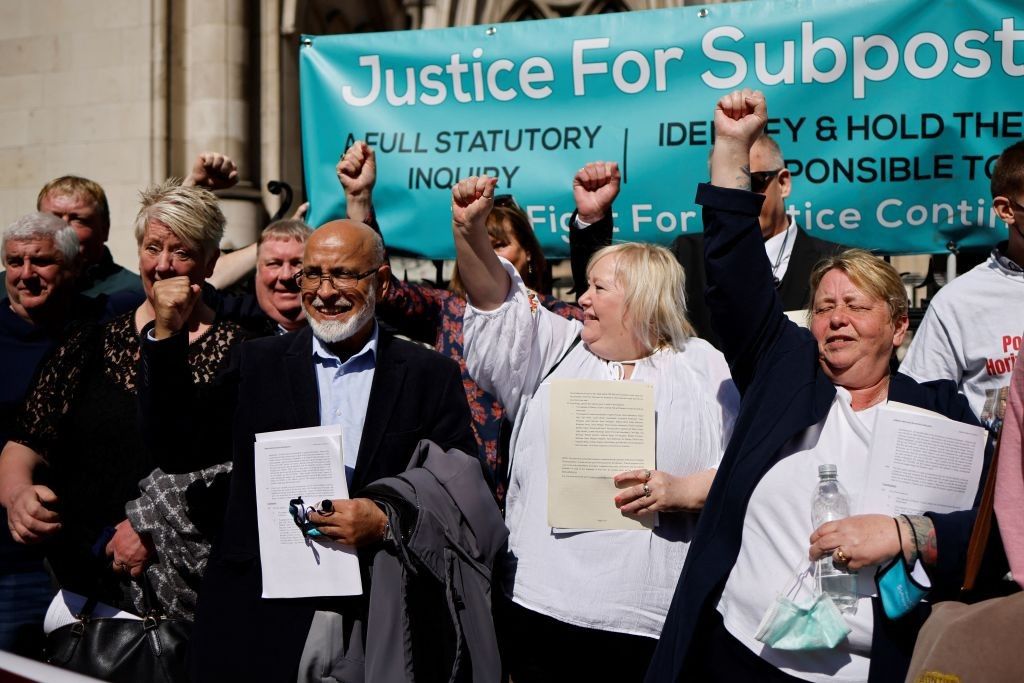 The government on Thursday confirmed an interim compensation package for postmasters who played a crucial role in exposing the Post Office Horizon scandal.
The group of 555 postmasters, who won the case at High Court, will receive £19.5 million in interim compensation, after Chancellor Rishi Sunak has announced in March a new funding scheme to compensate them fully and fairly.
The government clarified that the interim payment will provide support while this scheme is finalised.
"These postmasters and their families have shown immense courage in the face of terrible circumstances," Postal Affairs Minister Paul Scully said.
"I hope this initial step provides some comfort to these pioneering postmasters while reaffirming our commitment to ensuring they receive their fair share in compensation."
The postmasters, who were the first to take legal action against the Post Office over the failings of its Horizon IT computer system, only received a fraction of the £57 million settlement due to a 'no win, no fee' agreement with their litigation funding company, with each postmaster receiving around £20,000 each.
They were ineligible for the Historical Shortfall Scheme (HSS) that was subsequently set up to compensate other affected postmasters.
The government has appointed Freeths, the firm that represented them during that action, to provide expertise and support for the interim payments, adding that postmasters in the Group Litigation Order (GLO) group will be contacted by Freeths very shortly with application details.
The government has also confirmed that members of the GLO group will be able to claim reasonable legal fees as part of participating in the compensation scheme.
Post Office has welcomed the government's announcement on compensation.
"Ensuring full, fair and final compensation for all Horizon Scandal victims is a priority as we put right the wrongs of the past. Almost two thirds of postmasters in the Historical Shortfall Scheme have received compensation offers, the majority of which are already paid," a Post Office spokesperson said.
"We welcome the government taking action on final, equitable compensation for the postmasters who were part of the Group Litigation settlement and those whose Horizon-related convictions are overturned."
The government added that as of 23 June, 1,550 (65 per cent of) eligible claimants to the HSS have now received an offer.
Scully has set the Post Office the ambition to make 100% of HSS offers by the end of 2022.
As of 27 June, 73 postmasters who had their Horizon-related convictions overturned have applied for an interim compensation payment. A total of 67 payments have been made, with a total of nearly £7 million paid out to postmasters in compensation so far.