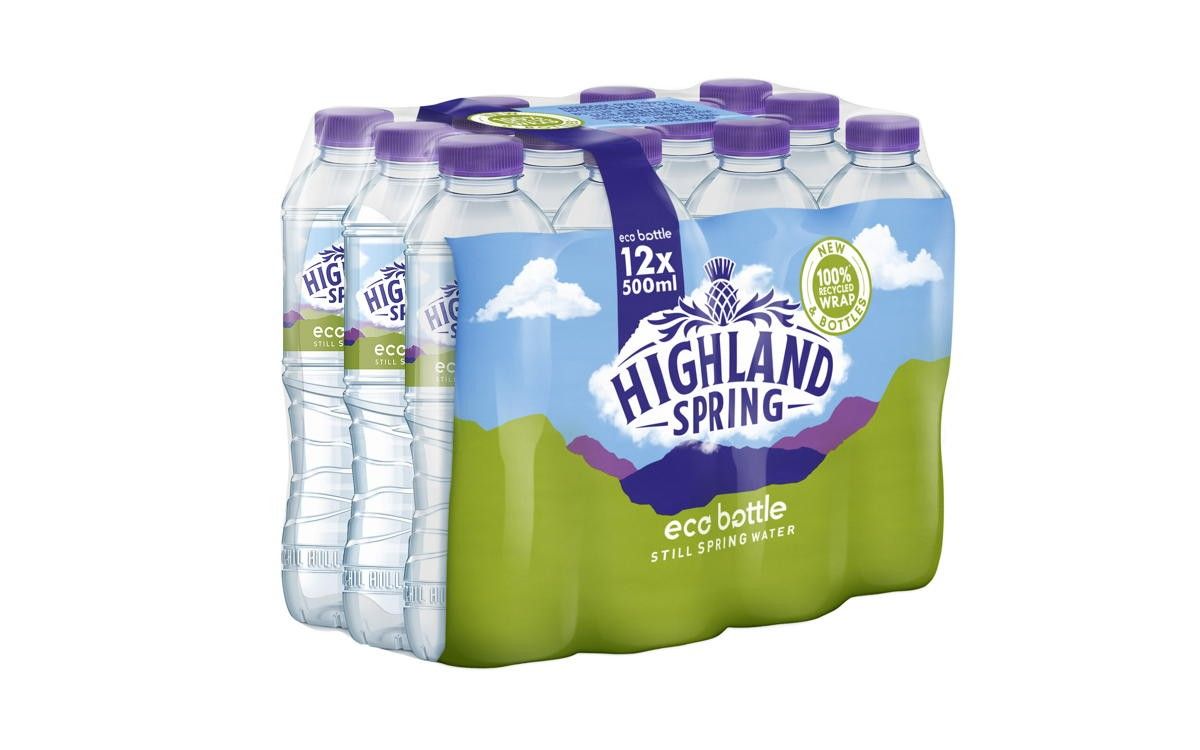 Leading natural source water brand Highland Spring has announced the launch of its most environmentally sustainable multipack to date (12 x 500ml), featuring a new 100% recycled plastic shrink wrap.
Initially announced in September, the pack is now in production ahead of its first trial from January.
The brand said the new 'Eco Pack', clearly labelled to differentiate it from other packs on shelf, marks its biggest packaging transformation since it intrduced its range of 100% recycled and recyclable eco bottles in 2019.
It added that the initiative is believed to be a first for the UK natural source water category.
Simon Oldham, chief commercial officer at Highland Spring Group said: "We want consumers to understand that plastic is a valuable resource that should not be treated as waste. We are taking a holistic approach to our packaging and want to create a truly circular plastics economy in the UK to ensure these materials stay in the loop.
"That's why we are delighted to introduce our next generation 100% recycled shrink wrap, which is a significant step forwards in ensuring all our packaging uses recycled materials and is designed in a way that makes it easy for consumers to embrace positive plastic behaviours.
"We are looking forward to collaborating with our retail and packaging partners and applying the learnings from this trial. We look forward to seeing the results and hopefully moving forward to a full roll-out later next year."
Highland Spring will also be inviting shoppers to provide feedback either online or in-store. The brand will then assess shopper perceptions of the product and its use of recycled materials – including the reaction to its first 100% recycled plastic wrap on shopper multipacks.