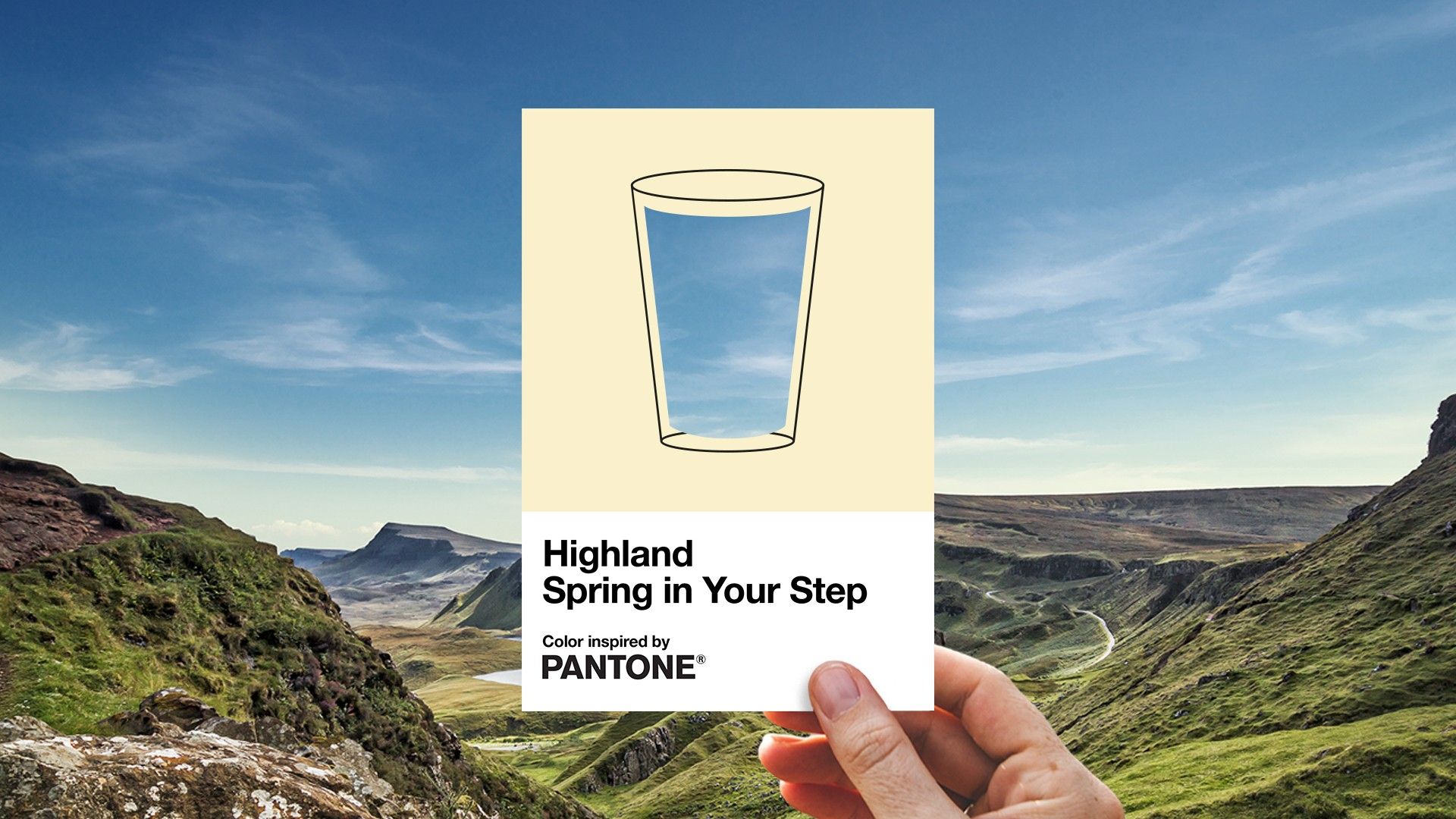 With new research showing that almost half of Brits don't know how many glasses of water they should drink per day, Highland Spring has on Tuesday launched a hydration challenge, encouraging the nation to pick up healthy hydration habits, including checking the colour of their pee!
The initiative follows a new study commissioned by Highland Spring which has revealed that only one in five UK adults are drinking the recommended daily amount.
Despite NHS guidance that a healthy adult should aim to drink between six to eight glasses of water a day, the study shows that, on average, Brits are only drinking three to four, and almost half (47%) have no idea what the daily recommendation is.
The research comes as Highland Spring partners with a host of wellbeing advocates, including Fearne Cotton, to challenge the nation to drink 10 glasses of water a day for 10 days and monitor how they feel.
The challenge invites participants to track the colour of their pee – with less than a third look at the colour of their pee as an indicator of hydration levels. It calls on people to examine their pee colour using a handy 'Pee Healthy' guide, created based on guidance from nutritionist Lily Soutter and in partnership with Pantone Color Institute, to check how hydrated you really are.
When asked to select what shade best reflects the colour of their pee, it was revealed that 45- to 54-year-olds are the most hydrated with two thirds (66%) saying their urine resembles the two lightest shades in the hydration guide, on the other hand, 25- to 34-year-olds should be drinking more with almost 7 in 10 admitting their pee resembles the darker shades.
"It's surprising to see that people still don't know how much to drink throughout the day – especially when our bodies are giving us the biggest signs," Mike Buckland, Marketing Controller at Highland Spring, said.
"Our pee chart, which has been developed with Pantone Color Institute, can be a handy way to help monitor your hydration each day. If your pee resembles the darker colours, it may be a prompt to drink more. It's such a simple way to check, we all do it, but we just don't always talk about it.
"That's why we're tasking the nation to drink 10 glasses of water for 10 days  to get into the habit of drinking more – you may feel more energetic, sleep better, have improved concentration and have an added spring in your step. Highland Spring's new 5-litre fridge pack means it's easier than ever to help people on their way to healthy hydration, with natural source water, straight from the fridge.
"We want to spread the word that healthy hydration can be the first step in self-care and we're so excited to have Fearne Cotton supporting us by taking part in our hydration challenge and encouraging healthy conversation about normalising how we talk about the colour of our pee."
The challenge is being launched to celebrate Highland Spring's new 5-litre fridge pack going on sale.