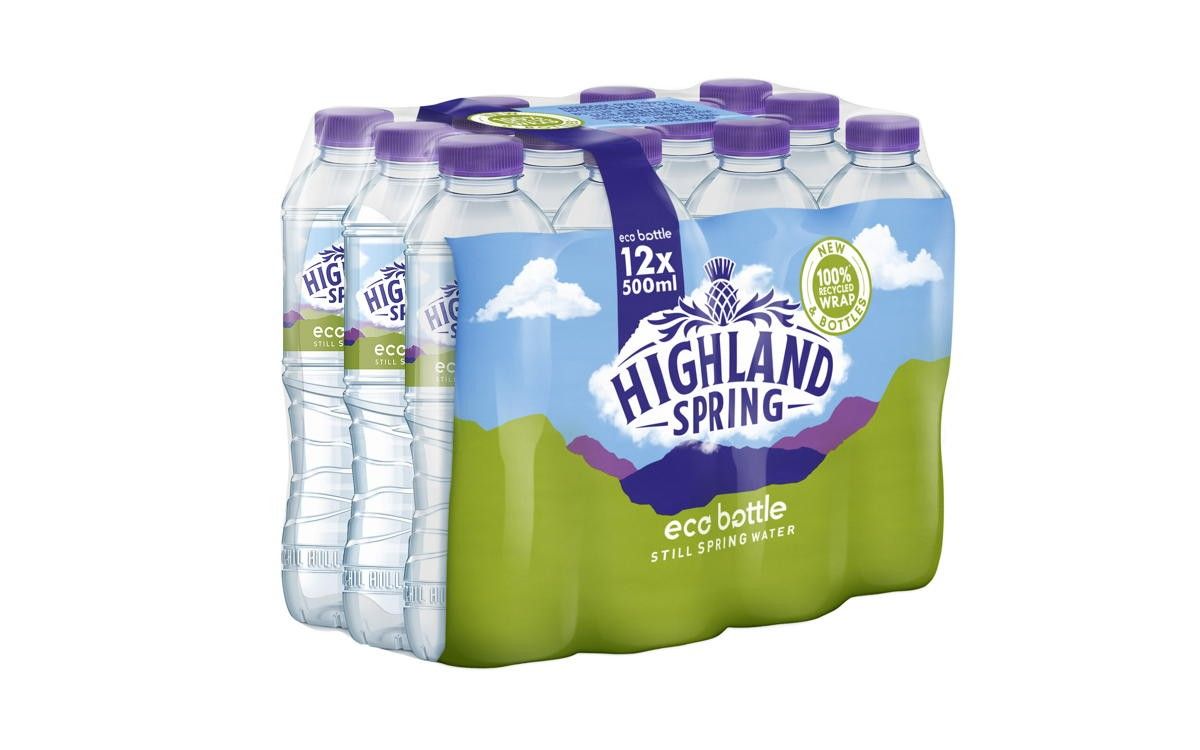 Ahead of World Environment Day tomorrow, Highland Spring Group has announced plans to significantly reduce Greenhouse Gas (GHG) emissions across its operations with the aim to become carbon neutral by the end of this year and achieve net zero emissions by 2040.
The leading producer of natural source waters said it is working with Carbon Intelligence to develop an emissions reduction roadmap and set credible and robust science based targets.
The company will work towards a 50% reduction in emissions by 2030, and a target of net zero emissions by 2040. This is five years ahead of the Scottish Government's proposed 2045 target, and 10 years ahead of the UK Government's deadline.
"We are committed to playing our part in addressing the risks of climate change through reducing our carbon footprint and overall impact on the environment with the aim of becoming carbon neutral in 2021 and net zero by 2040," Simon Oldham, chief commercial officer at Highland Spring Group, said.
"Since the company was founded over 40 years ago, environmental sustainability has been at the heart of everything we do. We will continue to work hard on our strategy to ensure we keep reducing our environmental footprint, to create a positive impact for people, society and the planet."
Ahead of the COP26 Climate Change Summit in November, the group has also signed-up to the United Nation's 'Race to Zero' campaign.
"I am pleased to see Highland Spring Group's ambition to reach net zero by 2040 and I fully welcome the announcement," commented Michael Matheson, Scottish Cabinet Secretary for Net Zero.
"With COP26 being hosted in Glasgow later this year, we are asking other Scottish businesses to follow Highland Spring Group's example and to demonstrate the leadership required to inspire collective climate action and ensure Scotland becomes a net zero nation."
Focusing on environmental leadership since it was founded in 1979, Highland Spring was the first brand to introduce a 100% recycled and recyclable bottle in the UK, and for the last 20 years has achieved organic accreditation from The Soil Association for its protected water catchment area.
The new projects the business introduced as part of the measures to achieve net zero include a planned on-site rail freight facility in Blackford, due to be operational in 2022, that will remove 8,000 lorries from the road and contribute towards a CO2 reduction of 3,200 tonnes per annum and an ambition to secure a biodiversity net gain by 2025 to be achieved through scientific surveys, to create a net increase of flora, fauna and wildlife.
The group will also be focusing on creating a truly circular plastics economy in the UK through introducing more recycled plastic (rPET) into bottles to ultimately reach 100% rPET across all Highland Spring and retailer branded products by 2025, the continued expansion of the Highland Spring eco bottle range which already contains 100% rPET and the further roll-out of a category-leading trial of 100% recycled LDPE in Highland Spring shrink wrap.
As a founder member of Circularity Scotland, the new administrator for a Scottish Deposit Return Scheme, the business is working to achieve a 90% recycle rate target through collaboration with other members.