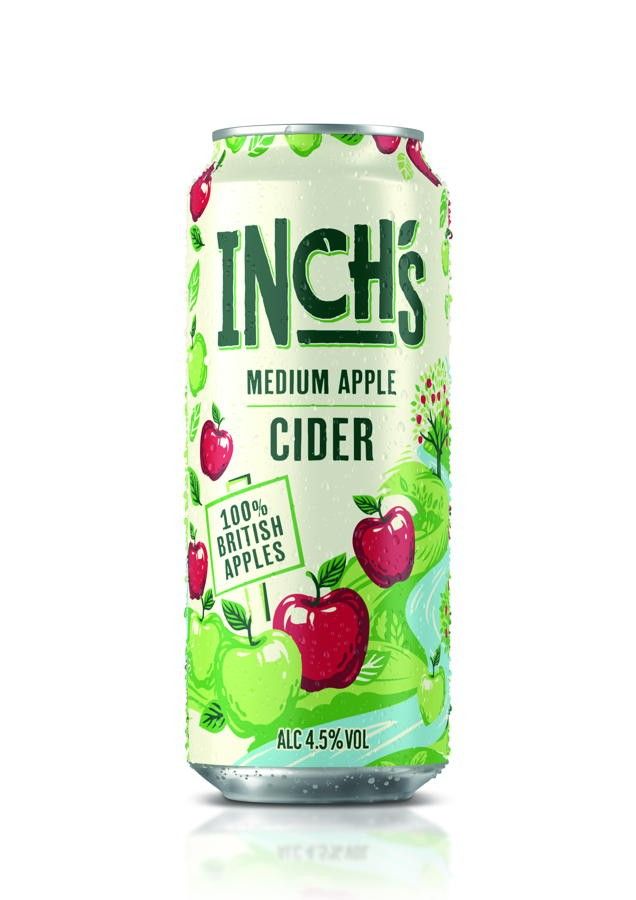 Heineken UK has announced the launch of a new sustainable apple cider brand, Inch's.
The biggest ever cider launch from Heineken UK, Inch's looks to recruit younger consumers and drive additional sales for the category.
"When something has been created by someone who loves what they do and cares enough to go that little bit further, you can taste the difference and that's exactly what Inch's is all about"  Rachel Holms, Heineken UK cider marketing director, said.
"From sourcing to sustainability, we are progressive cider makers on a mission to do things properly in pursuit of a great tasting British cider that goes that little bit further to do the right thing. In doing so, Inch's will drive appeal and help recruit younger shoppers into the apple cider category to drive additional sales for retailers."
Made from 100% British apples, grown and sourced within 40 miles of its mill in Herefordshire, Inch's has the green credentials to appeal to consumers aged 18-34 who prefer to buy brands that have a social and environmental commitment.
To keep the cider making process as sustainable as possible, all apple waste at the Inch's factory is repurposed and turned into green energy, to be used again.
Perfectly balanced between sweet and dry for a great tasting refreshment, Inch's is a lightly sparkling, 'medium apple cider' with a delightful, fresh apple aroma.
The brand already has exceptional taste credentials, with research showing that four out of five 18–34-year-olds prefer the taste of Inch's to its nearest competitor. Inch's is also gluten free and vegan friendly.
To support the launch, Inch's will receive a multi-million ATL investment, including TV, VOD, online video and social, as well as national sampling, focusing on the premise that the brand goes more than the extra inch for a better cider.
Launching into stores from April, the new cider will be available in 500ml bottles, 4x440ml cans and 10x440ml cans.