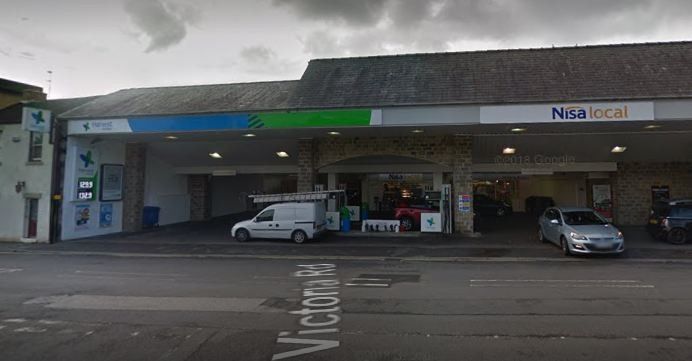 Hopes have been raised that a petrol station that serves residents across a huge area could reopen later this year after a national fuel retailer revealed revised plans to one which generated a wave of objections.
Harvest Energy has lodged fresh proposals with Richmondshire District Council for the site on Victoria Road, Richmond which was destroyed in a fire last summer, and it is believed the scheme could be decided by the authority early next month.
While having a petrol station on the site is viewed as crucial in the absence of another in the Swaledale, Arkengarthdale and Richmond area that opens outside of working hours, the firm's initial plan to significantly expand the fuel station and open a 24-hour convenience store was met with a wave of objections.
Residents said the new petrol station should not exceed the size of its predecessor and be more sympathetic to the surrounding Georgian conservation area, which features many listed properties.
In documents submitted to the authority, Harvest Energy said instead of having a full width roof structure between buildings, its alternative design would revert back to a forecourt canopy and keep the principle "random rubble features" which it had been asked to use.
A spokesman said: "The forecourt canopy pays homage to the previous road elevation design and look by using a slate mansard roof.
"The attached scheme has, we feel, advantages over our current scheme as the built scale and mass is further reduced, especially with the height. The view from the properties along Newbiggin and from the church would continue to be improved. We suggest that this departure from the previous design can, in this situation, be open to acceptance in planning terms even within this conservation area."
A Richmond Civic Society spokesman said: "We are pleased to see this amended scheme which addresses many of the concerns expressed earlier by others."
Councillors said while the firm's ambitions for the shop's opening hours had yet to be established, concerns over potential late-night sales of alcohol would be decided by the authority's licensing committee.
Richmond councillor Clive World said he had opposed the original proposals due to the scale of the premises and the ambition to extend the opening hours, but the petrol station was very important to the area due to the lack of alternatives.
He said: "It's got to be right for the people who live around there as well as for everyone else. Providing the scheme is right we want it back as soon as possible."