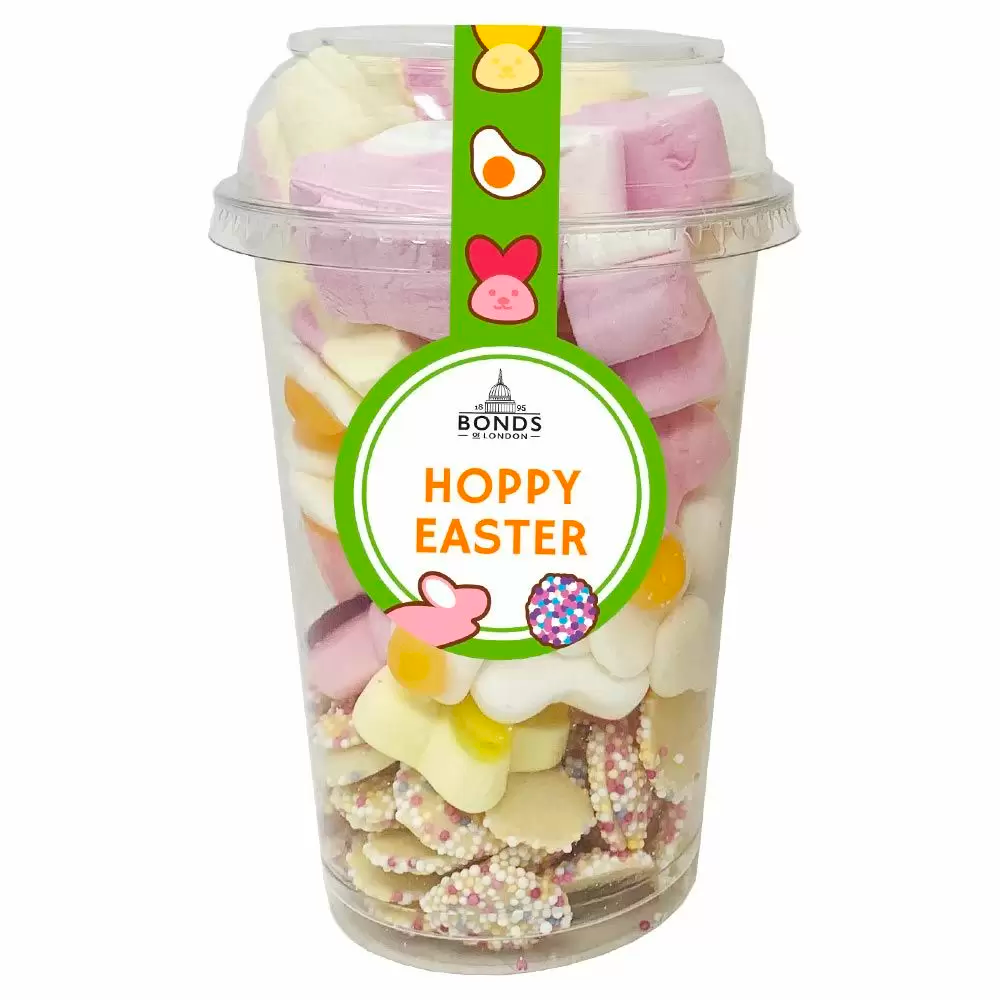 Leading confectionery wholesaler Hancocks has unveiled its top-selling products for Easter, encouraging retailers to stock up on these products ahead of the event in order to meet demand and maximise sales.
The confectionery specialist also noted that March is the optimum month to start preparing for Easter sales to stand out from the competition and appeal to savvy customers on the lookout for seasonal promotions.
"Holidays are the best time for retailers to boost sales, so it's important to stock up early to avoid missing out on the potential surge of revenue," Kathryn Hague, head of marketing at Hancocks said.
"We're happy to offer retailers a wide selection of Easter confectionery products to help them maximise their sales ahead of the holiday."
Sharing tips on merchandising seasonal confectionery ranges, she said retailers should make sure displays have clear and attractive POS.
In order to pull attention in stores, seasonal impulse-buy treats should be placed near the tills to boost unplanned purchases and customers should be provided easy navigation to the Easter displays.
"By using appealing POS, retailers can be sure that the seasonal products will attract customers' attention and result in sales," Hague said.
"Easter displays and seasonal impulse buy products should be placed near the tills to maximise sales and encourage unplanned purchases."
Must-have products to stock up on are Easter themed novelty treats, pick-n-mix sweets and sharing bags which will definitely be in demand this spring.
Popular products from the spring confectionery range include tasty treats from leading pick-n-mix brand Kingsway, as families will be looking for sweet treats to add to their snack tables.
Kingsway's Fried Eggs, Happy Flowers, Rabbit Heads and Bunnies RRP £1.20 per 100g are the perfect seasonal options that retailers can add to their pick-n-mix selection.
The customers' favourite BUBS offer a seasonal twist to their traditional foam sweets with Egg Skulls RRP £1.20 per 100g, making them a must-stock for Easter.
Bonds of London has also introduced seasonal options to its popular Candy Cups range – Happy Flowers Cup and Hoppy Easter Cup RRP £2.50.
Among the brand new seasonal products from Bonds of London are Chick and Bunny Marshmallow Bag 80g RRP £1.00, Sherbet Filled Carrots for RRP £1.20, egg and bunny shaped Easter Candy Pops RRP £1.00 and Jelly Beans Bunny Tubes RRP £1.20.
A novelty product that will appeal to young shoppers is the Crazy Candy Factory's Dancing Duck RRP £1.20. It's a tube filled with fruit-flavoured sweets and topped with a cute dancing duck toy.