Leading confectionery wholesaler Hancocks has unveiled its newly refurbished stores in Loughborough and Bristol.
The depots have been given a fresh new look and redesigned to improve the customer experience.
The refurbishments are a part of the company's ongoing improvement plan, eventually hoping to roll out across all 14 Hancocks stores across the UK.
The confectionery experts have made it easier for new customers to navigate the stores by implementing clear signage, branded aisles and specialist areas.
As soon as customers enter the store, they are met with a welcome board which displays the team and invites them to scan a QR code to view current deals.
Shoppers are encouraged to approach staff members with any queries, as the teams have undergone additional training to make sure they are offering new and existing customers the best service possible.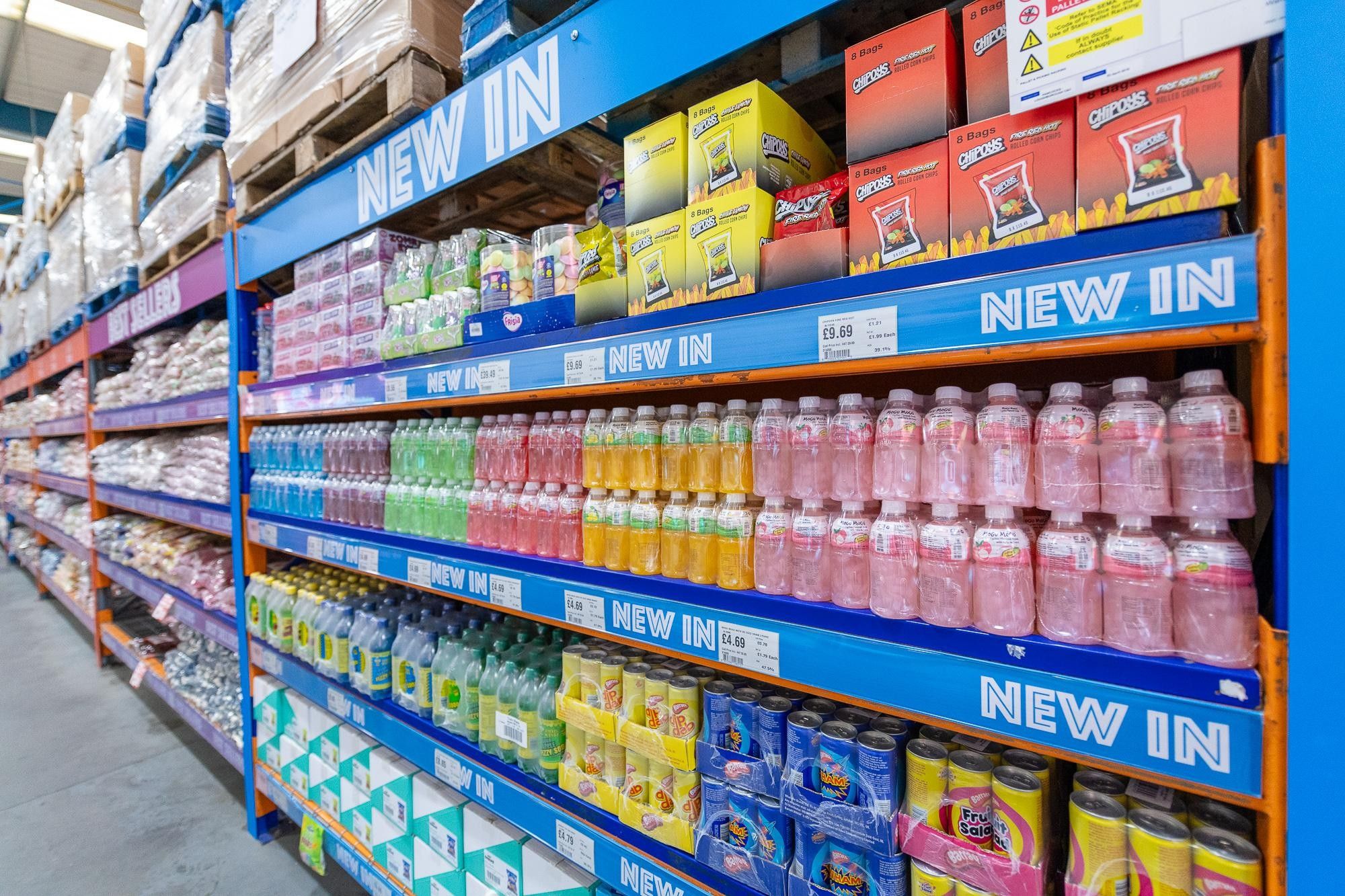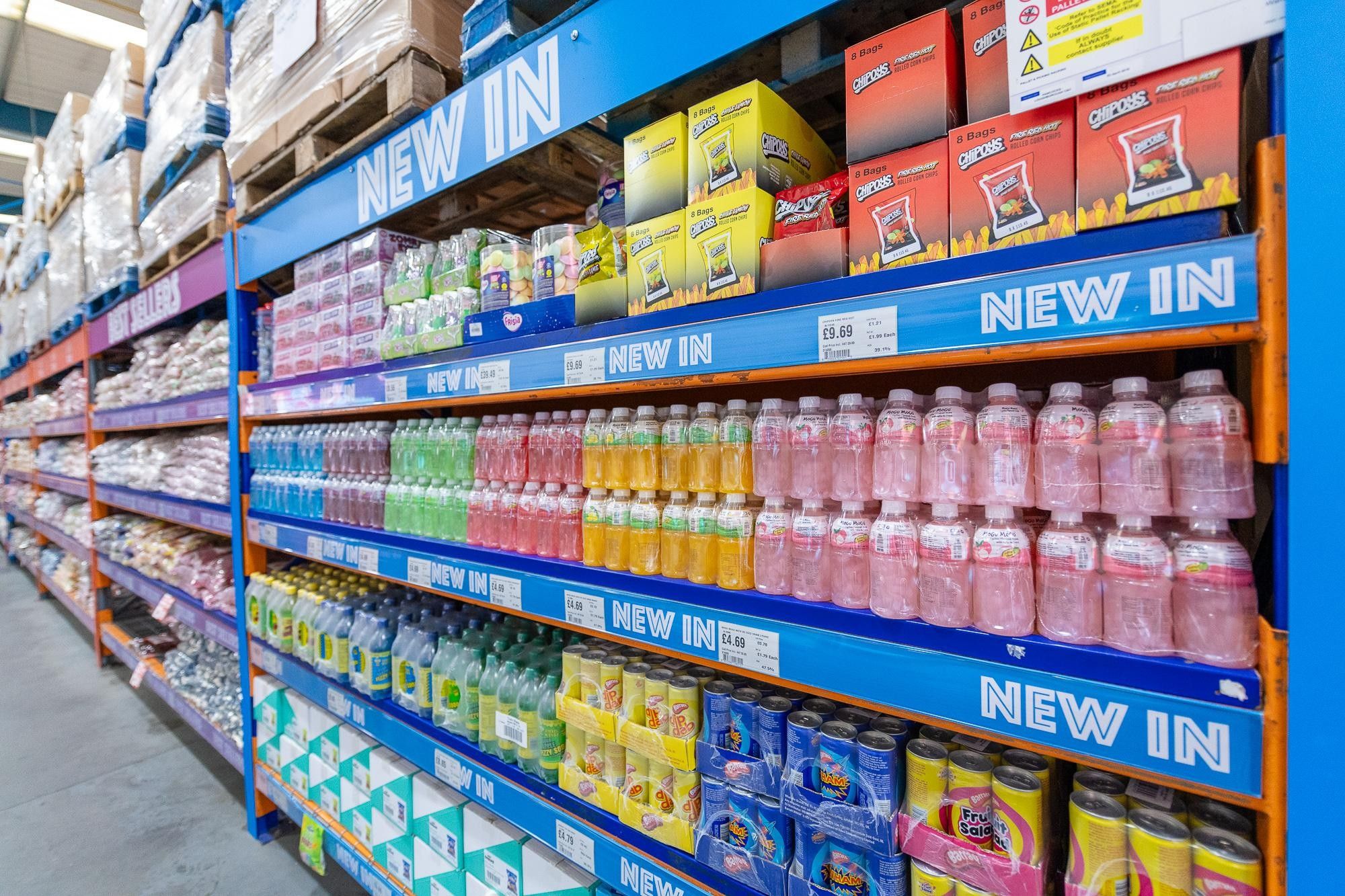 The wholesaler now offers retailers a more consumer-like and familiar shopping experience with directional signs on the tops of all aisles, in the format of most supermarkets.
Customers can also try certain lines before buying, with a selection of pick-n-mix and ice lolly samples available near the reception.
The refurbishment will also be disrupting the usual journey for the existing customers by putting new signage in front of them and placing Sweet Deals areas with discounted products near till points, alongside a large clearance section.
The specialist areas called out within the store by new headers and banners are bestsellers, new products, vegan sweets, multi-buy options, kids novelty, sweet deals and clearance, making it easier for retailers to find what they're looking for.
Bigger brands also have specific sections and aisles, with promotional screens, display examples and branded baseboards showcasing offers.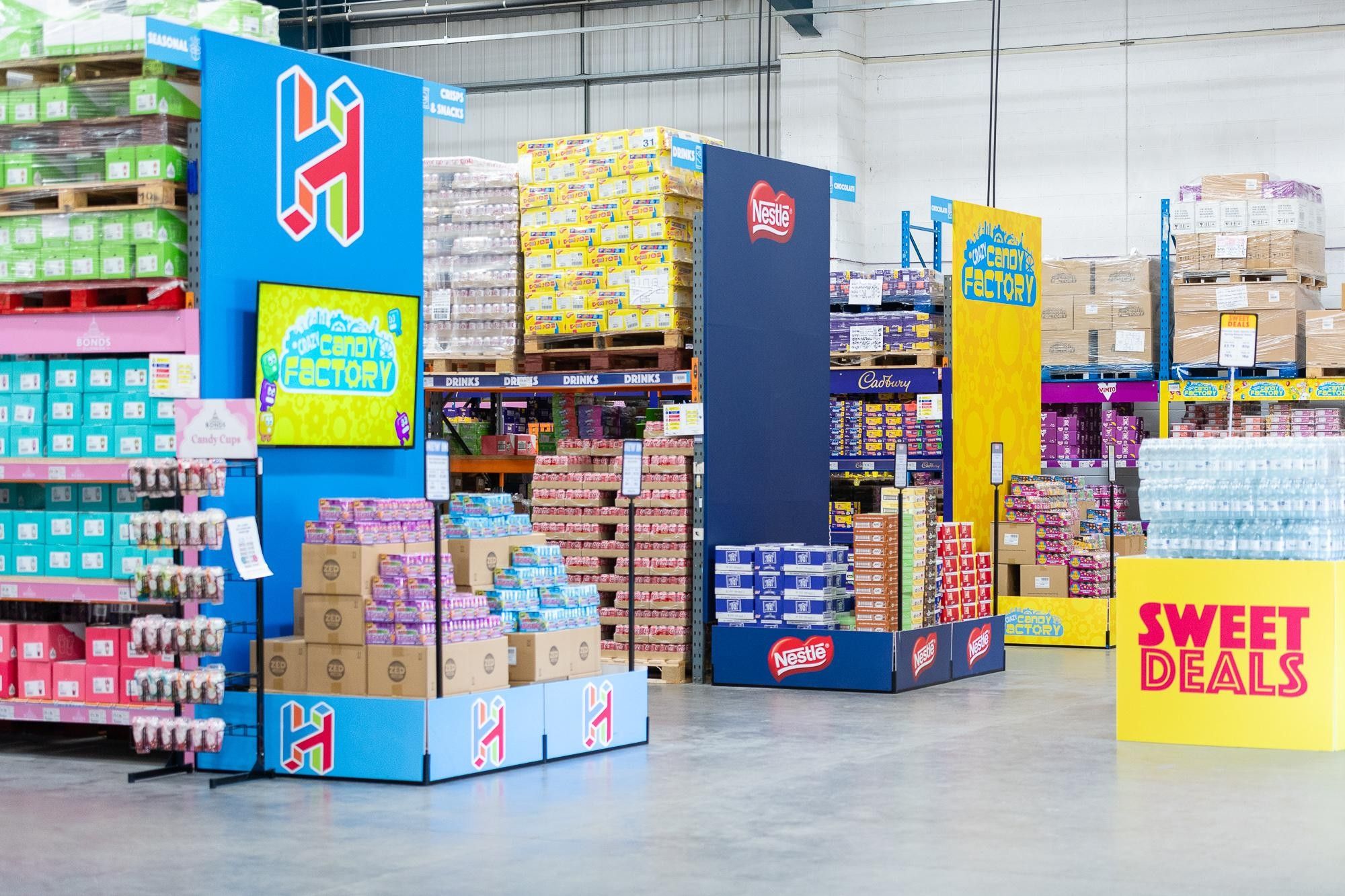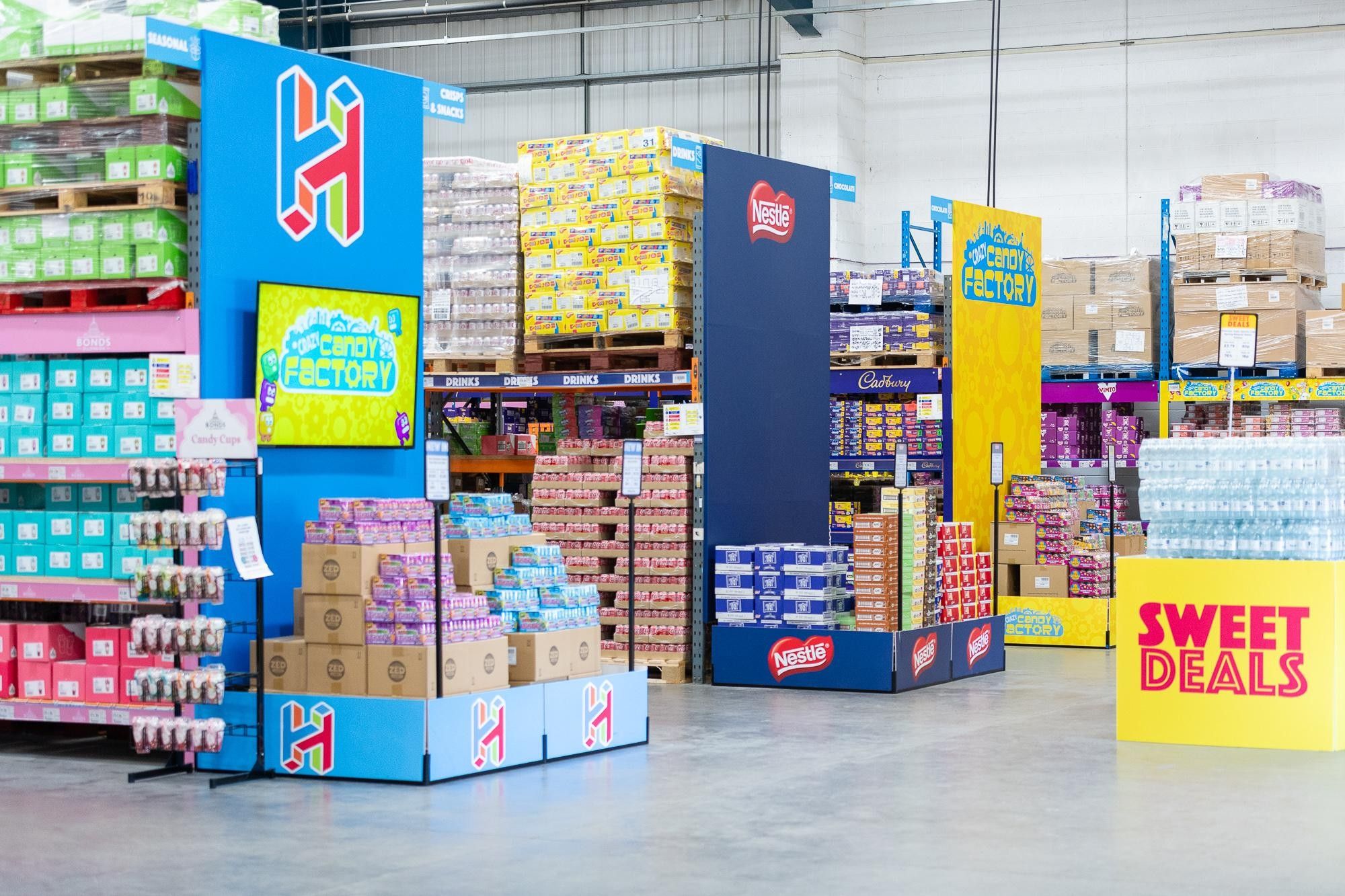 Retailers are also provided with merchandising advice and inspiration – the aisles of well-stocked sweets in bright packaging give customers an idea of how they could display products in store.
A change that existing customers are expected to appreciate is that the boxed products now have a 'look what's in the box' label which clearly shows what sweets are included in the box.
The checkout process is easy and straightforward, with clearly designated till points with a marketing screen and a 'thank you for shopping with us' sign which also invites customers to shop online.
"Customers are always our first priority and that's why we're so excited to welcome all retailers to our newly refurbished stores in Loughborough and Bristol," Jonathan Summerley, chief operating officer at Hancocks said.
"We made these refurbishments with a customer-friendly experience in mind and our goal was to make it easy for retailers to navigate the store from the moment they enter until they reach the checkout.
"We're also trying to switch up the usual store journey for regular customers with new aisle ends, directional signage, branded areas and some sweet offers near tills.
"All store staff have also undergone more training to make sure they are offering the best advice for customers.
"We're excited to see how our loyal and new customers react to the changes we've implemented at the Loughborough and Bristol stores and our plan is to enhance the customer journey in all our stores nationwide."