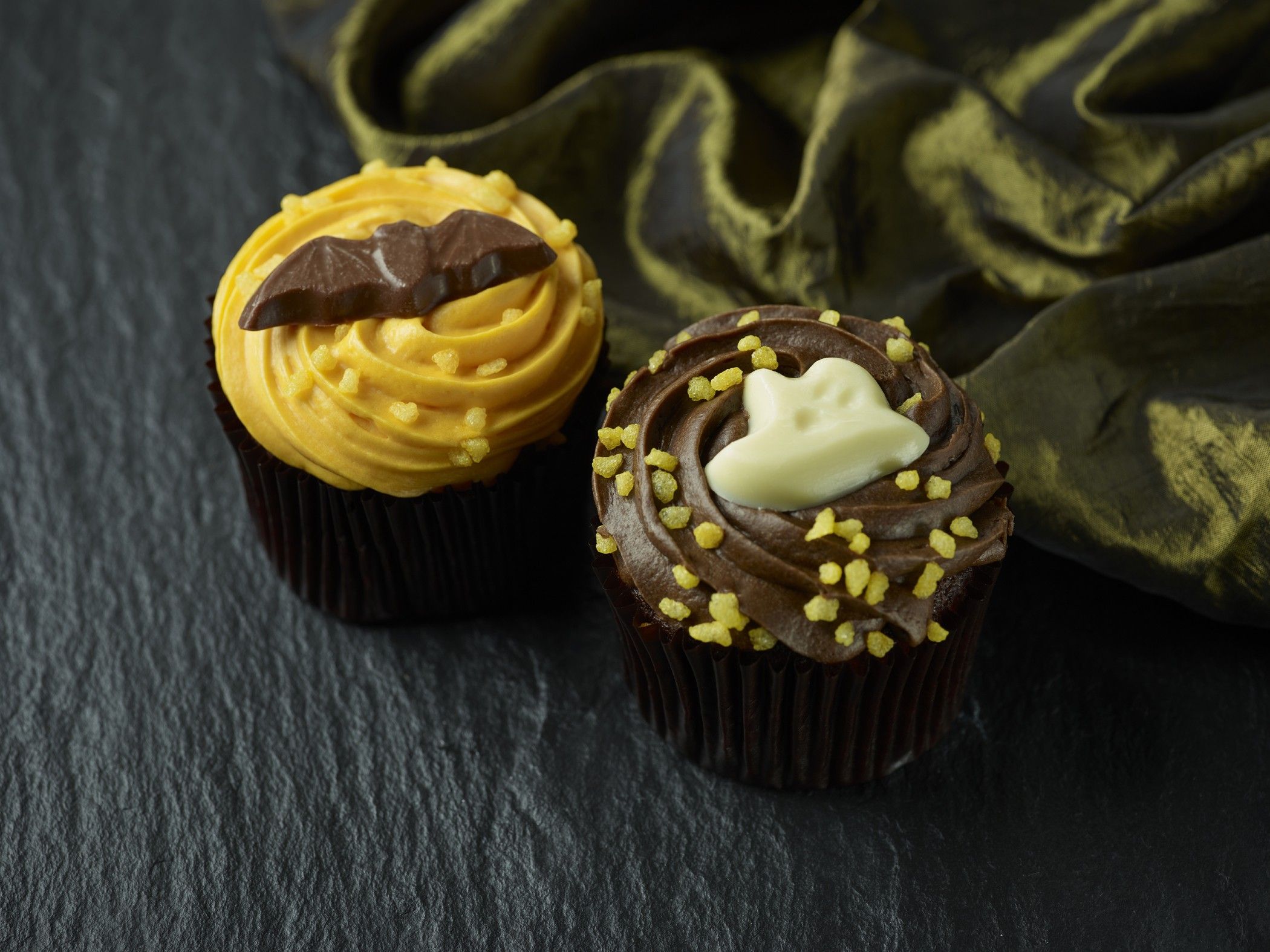 This year's Hallowe'en range from Country Choice includes three new temptingly tasty treats that are sure to hold consumers spellbound.
The new Hallowe'en Cupcakes – Bat & Ghost – are made of moist chocolate cake and are topped with a swirl of icing and a chocolate Halloween decoration. The spooky 85g cupcakes are available in case sizes of 20 and are ready to thaw and serve. This fang-tastic product is wrapped, suitable for vegetarians and has a shelf life of 14 days. RRP is £1.49.
The devilishly delicious Halloween Mallow Ghost is a 50g spooky shaped marshmallow, with sugar decoration on a sweet biscuit base. These wrapped treats come in cases of 24 and have a 14-day shelf life. RRP is £1.09.
Another new showstopper is the Halloween Doughnut Sprinkle. The 73g donut is filled with orange and blackcurrant and topped with cocoa flakes. These thaw and serve treats are suitable for vegetarians and have a 48-hour shelf life. RRP is £1.30.