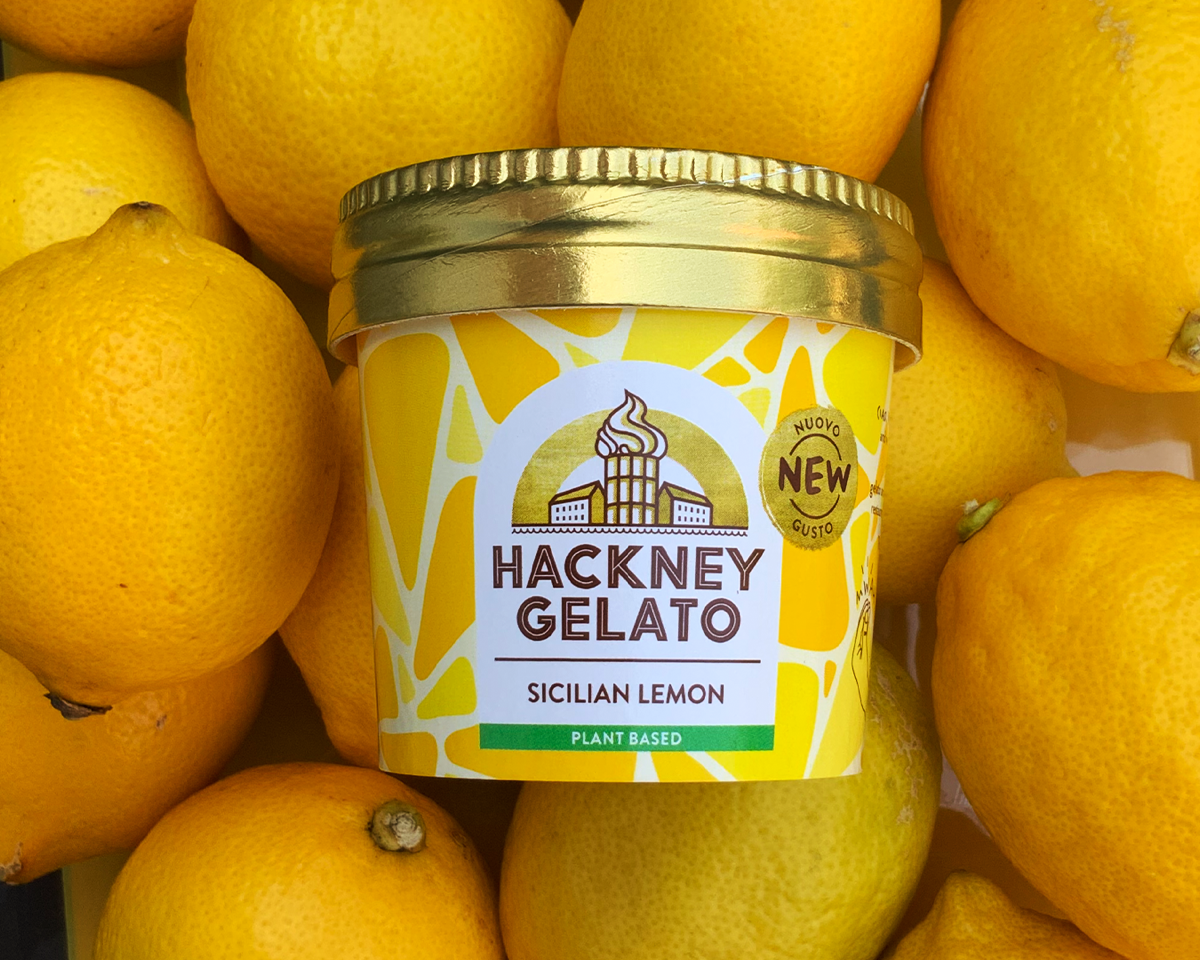 Hackney Gelato has announced two new recipes – Sicilian Lemon Sorbetto and Cappuccino Gelato – presented in 100ml handheld tubs, made to bring a little taste of Italy, infused with the buzz of East London.
Hackney Gelato are renowned for authentic ingredients – their zesty Sicilian Lemon Sorbetto is made with 22 per cent lemon juice, freshly squeezed from the finest Sicilian lemons. Plant based, naturally light and super refreshing – "It's like holding a lemon grove in your hand".
Their new Cappuccino Gelato uses an Arabica blend that reminded the founders of coffee back home. They also doubled the amount of fresh cream they'd normally use for this gelato. Slow churned as always by expert gelatieri, you can expect a super smooth, rounded cappuccino flavour with a gentle pick me up from the real coffee.
Handy-sized tubs popping with flavour are perfect for an on-the-go pick-me-up, a chill-out moment home alone, or just hanging out in the sunshine.
Hackney Gelato have received 31 Great Taste Stars to date and supply some of today's most exciting restaurants, as well as shops and delis. Think Michelin-starred Brat, Manteca, and Som Saa. The brand's founders Sam and Enrico, originally trained chefs, know that real flavour comes from using real ingredients.
"We obsess over the small stuff," said Enrico Pavoncelli, co-founder and Master Gelatiere. "Upping the ratio of cream to milk in the base of our Cappuccino gelato gives it an ultra creamy, whipped flavour. And we chose Sicilian lemons for our latest sorbetto because they deliver a riper, fuller flavour. We fine-tune every recipe we make because it's small details that make the difference between a good and a great ice cream."