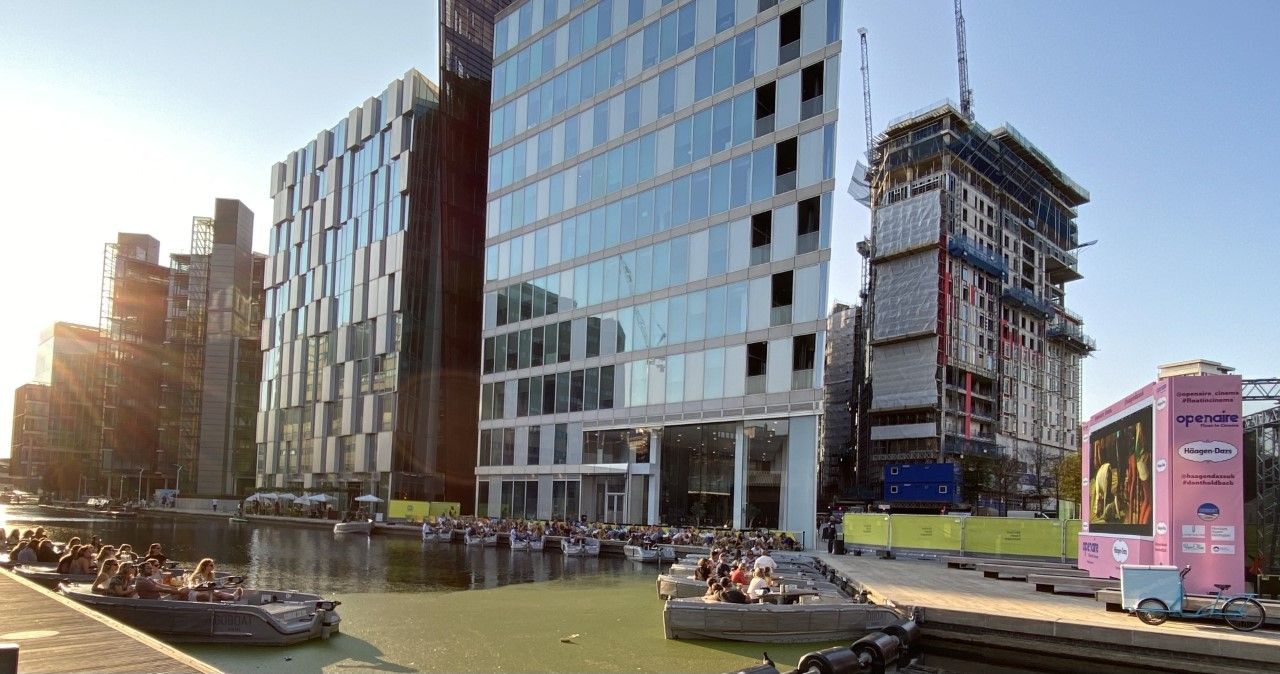 Luxury ice cream brand Häagen-Dazs is partnering with Openaire for its Float-in Cinema concept again this summer, returning to Regent's Canal for the second year in a row, to offer a magical cinematic experience by boat after an exceptional debut in 2020, selling out over most of the four weeks in September with over 12,000 attendees.
Last year's event generated unprecedented social buzz and brand consideration scores together with double digit sales that brought in new consumers driven by a cinema-focused approach.
Running over four weeks from Wednesday 2nd June 2021, tickets are available to purchase from 4th of May.
The month-long summer event can host up to 228 people at the outdoor blockbuster experience every Wednesday to Sunday night for the #HaagenDazsFloatInCinema. Amplification will come through paid and organic social, as well as with a team of dedicated Haagen-Dazs influencers who will experience and share the event through their channels.
Upon arrival, boat ticket holders will climb on-board to captain their ship on a 45-minute trip along the Regent's canal up to Little Venice before mooring at Merchant Square in front of the Openaire big screen presented by Häagen-Dazs.
Like last year, guests will be able to order their favourite Häagen-Dazs ice cream along with a selection of food and drink by scanning a QR code to have their order delivered straight to their boat or deckchair.
Award-winning artisan pasta chef RaviOllie will also be setting up a pop-up kitchen on the water's edge to offer delicious freshly cooked Italian-inspired pasta including beef ragu and wild mushroom & blue cheese ravioli.