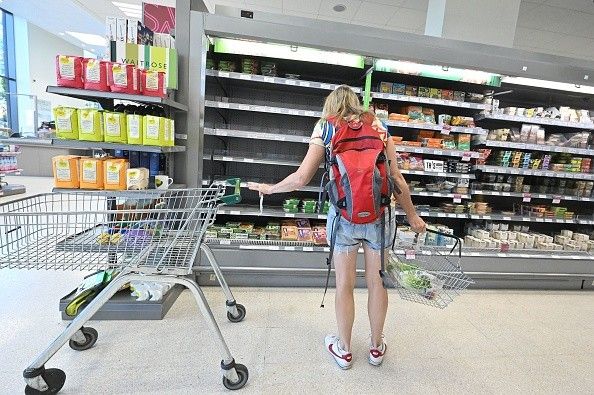 Year-on-year grocery sales fell by 1.9 per cent in the 12 weeks to 5 September, according to the latest grocery market share figures from Kantar, but sales remain higher than they were before the pandemic, up by 8.7 per cent compared with this time in 2019.
The convenience sector, comprising symbols and independents, recorded 8.4 per cent increase versus 2019, but sales fell 17.2 per cent from the previous year, indicating the strong growth experienced last year.
Fraser McKevitt, head of retail and consumer insight at Kantar, said shopping habits are expected to change with people set to return en masse to offices and schools in September, which could spell the end of the 'big shop' which became popular during the pandemic.
"In the first week of September we measured the highest supermarket footfall all year outside of the Easter period with more people out and about picking up items as they go. That suggests a hint of change, and could see shoppers shun the 'big shop' in favour of more frequent top up buying," he said.
"But we shouldn't expect to shift from habits learned in lockdown straight back to pre-COVID patterns overnight.  It's most likely that the needle will settle somewhere in between."
He noted that signs of fatigue are visible when it comes to home cooking as sales of chilled ready meals, for example, increased by 11 per cent this month. "We anticipate that a good amount of that lost cash should return to the high street this year but that means it will move away from the grocery sector," McKevitt said.
The trend away from large shops is already happening on digital platforms, with the average online shop now worth £78.28, nearly £17 less than its peak at the start of the pandemic. The market share of online grocery has fallen to 12.2 per cent this month from 13 per cent four weeks ago – the lowest level since May 2020 as people continue to move their spend back in-store.
Like-for-like grocery prices rose by 1.3 per cent in the past four weeks compared to last year. McKevitt says: "For much of 2021 shoppers have been shielded from price increases, with more being sold on promotion this year compared to 2020. But in the past month only 27.5 per cent of spending was done on deals.  Other than the early days of lockdown last year, that is the lowest level recorded in the fifteen years which we have tracked this data, with retailers aiming to offer everyday low prices instead."