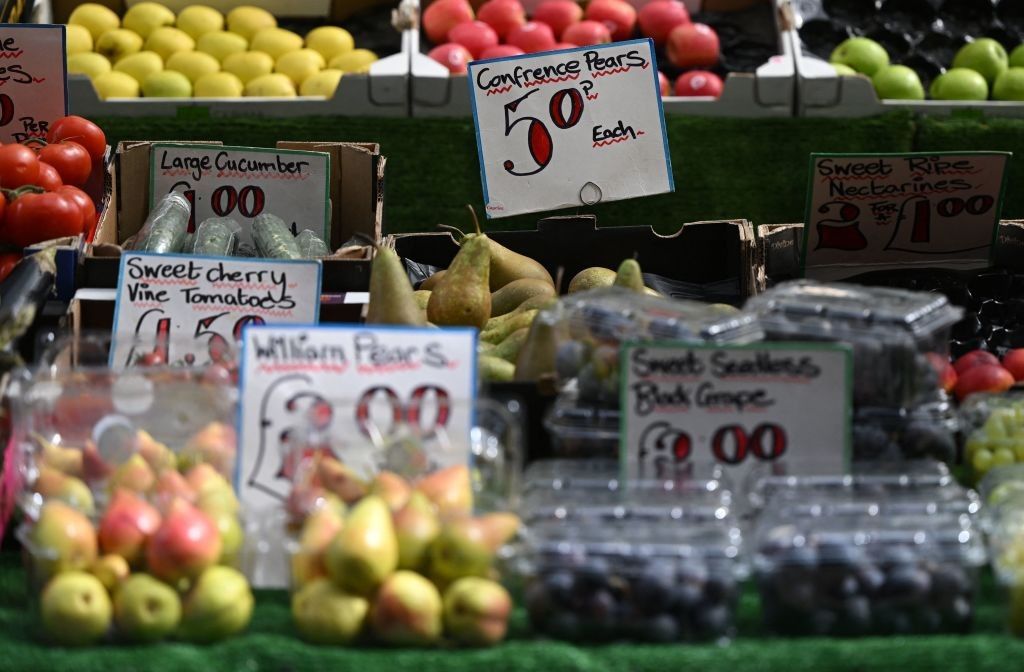 Grocery price inflation has reached 7 per cent in the four weeks to May 15, its highest level since May 2009, the latest Kantar figures have shown.
Overall, grocery sales are down by 4.4 per cent over the latest 12 weeks, in comparison to last year when restrictions were in place. Symbols and independents were the hardest hit, with a decline of 12 per cent in sales.
However, sales declined more softly over the past month and dipped by just 1.7 per cent, the market's best performance since Christmas as the nation looks ahead to the Platinum Jubilee weekend.
"People are really feeling the squeeze at the supermarket tills and they're having to stretch their budgets further to accommodate rising prices," Fraser McKevitt, head of retail and consumer insight at Kantar, commented.
"To put the most recent numbers into context, if you were picking up supplies for a family fry up over the long weekend with toast, eggs, sausages, bacon, and beans it would cost you £6.83 – that's a significant 40p increase on last year."
The market researcher said over one on five (22%) households now describe themselves as 'struggling' to make ends meet, with the rising price of the weekly shop a concern for over nine in ten of these people.
"Understandably, only a third of consumers now think of themselves as being in a 'comfortable' financial situation. In our recent Kantar Pressure Groups survey, 43 per cent of households described themselves as 'managing' while 22 per cent said they were 'struggling'. Within the growing group of shoppers struggling to make ends meet, the rising price of groceries is of concern to over nine in ten people, making it the second most important issue behind the spiralling cost of energy bills," McKevitt said.
Despite the squeeze on budgets, the Platinum Jubilee is expected to bring with it bumper grocery sales. Alcohol, soft drinks, barbeque foods, and desserts are all predicted to be particularly popular over the long weekend.
"With a four-day bank holiday weekend on the horizon, we're expecting people to celebrate with friends and family. Looking back at the Diamond Jubilee in 2012, we saw a 10 per cent boost in supermarket sales during the week leading up to the festivities. We should never underestimate the appetite for a party, especially a royal one," McKevitt noted.
"Summer refreshments back then were top of the shopping list and both alcohol and soft drink sales shot up. Beer sales rose by 23 per cent, sparkling wine sales more than doubled, and colas grew by 17 per cent. Just like ten years ago, we'd expect barbeques to be fired up across the country and drive demand for anything that goes on the grill. In classic Jubilee style, indulgent desserts, whether bought ready to eat from the shops or made from scratch, are also expected to prove popular this year.
"While we're all keen to celebrate in style, shoppers will be carefully considering any unnecessary expense and prices are significantly different from the last Jubilee. For example, in 2012 the average amount spent on a bottle of sparkling wine was £5.20 whereas now it's £7.05."