Bakery chain Greggs on Thursday promoted to chief executive Roisin Currie, who will become one of the few women leading a top UK listed company.
Greggs said in a statement that retail and property director Currie would replace Roger Whiteside, who steps down in May following nine years as chief executive.

Greggs, which is among the top 350 companies listed on the London stock market, sells bread, cakes and other baked items out of nearly 2,200 UK stores.

"I am delighted to be appointed as chief executive at a time when Greggs has so much potential," Currie said in the statement.

"Having been a senior executive in the business for twelve years I understand our values-driven approach and the contribution that our 25,000 colleagues make. We have created a plan for strong growth and further strategic development of Greggs and I look forward to driving this in the coming years," she added.

Women chief executives are still rare among Britain's largest listed companies, with only 16 among the top 350 companies on the London Stock Exchange as of last March.

Currie will assume the role at the company's annual general meeting in May, but serve as CEO designate in the interim period.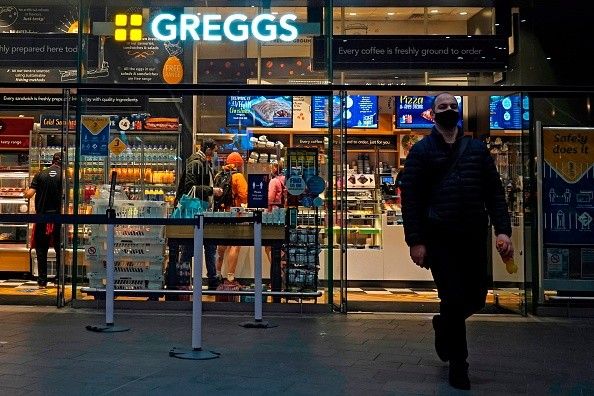 As retail and property Director, Currie has the responsibility for Greggs' retail operations across the UK and its central support team. Additionally, she has led the development of the Greggs shop estate and its growing delivery business, in partnership with Just Eat.
Prior to joining Greggs in 2010, she worked at Asda where she held people director roles responsible for the organisation's retail and distribution operations.
Ian Durant, Greggs chairman, said: "Roisin has played a central role in the success of Greggs as it has developed as a multi-channel food-on-the-go business and I am delighted that she will lead the next phase of our growth as chief executive.  She has deep experience of our culture and our strategic plan, and will lead with energy and character.
"Roger Whiteside has been an outstanding chief executive and I wish him well for the future. Roisin and I look forward to working with Roger to ensure a smooth transition."
Roger Whiteside said: "Greggs is a fantastic organisation with a very strong team. Roisin is a great leader and has played a key role in the development of the business over many years, most recently in shaping our ambitious plans for further growth.  I look forward to supporting her in the transition to her new role."