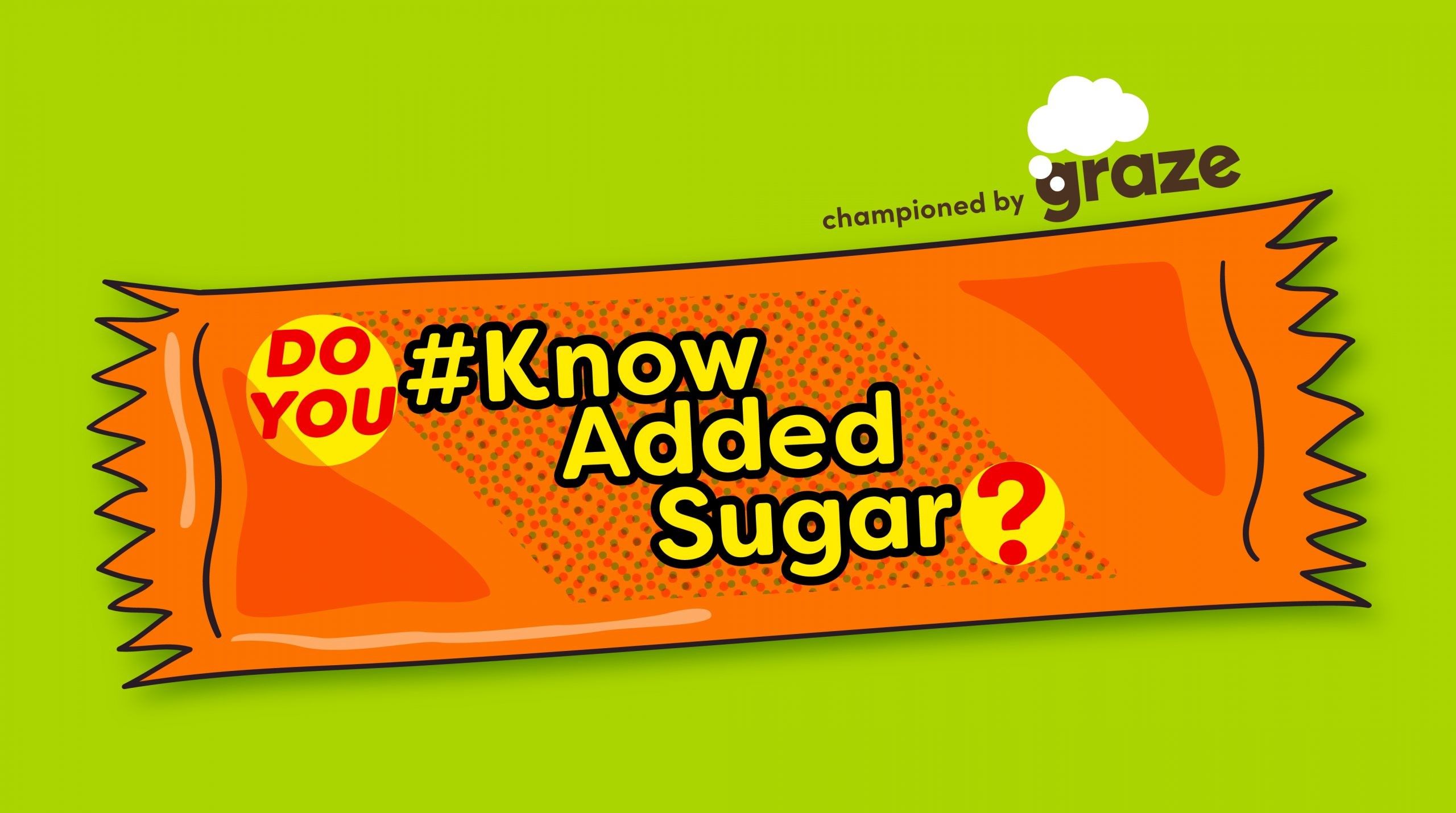 Snack brand graze is launching an educational #KnowAddedSugar campaign which aims to grow awareness of the "added sugar" crisis the UK is facing and help shoppers to make more informed, healthier choices. The activity will be supported with in-store activations, digital and PR.
Research by graze has revealed that less than 3 per cent of adults know the recommended daily limit (RDL) for total and added sugar consumption and over half of British adults are unaware of how much sugar they eat in a day. As a result, British adults are consuming double the recommended daily limit of added sugar which can be attributed in part to the fact many of the UK's favourite snacks include up to 111 per cent of our added sugar RDL .
Research has revealed the number of overweight and obese people has reached epidemic proportions, contributing to more than 1.2 million deaths per year across Europe , demonstrating the work that needs to be done when it comes to excess sugar consumption. To help tackle this crisis and encourage shoppers to make healthier choices by providing more clarity around how to manage sugar intake, graze and the University of Glasgow have launched #KnowAddedSugar. This educational campaign hopes to bring added sugar transparency to everyday snacking, by revealing the not-so-sweet truth behind the excess added sugar contained within some of the nation's favourite snacks.
The campaign will provide people with the tools and information they need to make more informed, healthier choices – including a first of its kind #KnowAddedSugar Index which will be hosted on the graze website. The easy to navigate and scientifically verified digital resource, reveals the estimated added sugar content contained within many of the UK's most popular snacks, including its own, to enable shoppers to make more informed choices when picking out their next snack.
For retailers, graze will also launch its "Choose Less Sugar" messaging across shopper marketing materials. These materials will be displayed in-store and online across retail partner channels and are designed to support shoppers who are looking for deliciously tasty snacks that are lower in sugar. Additional educational materials and information will also feature on the graze website and across its social channels during May.