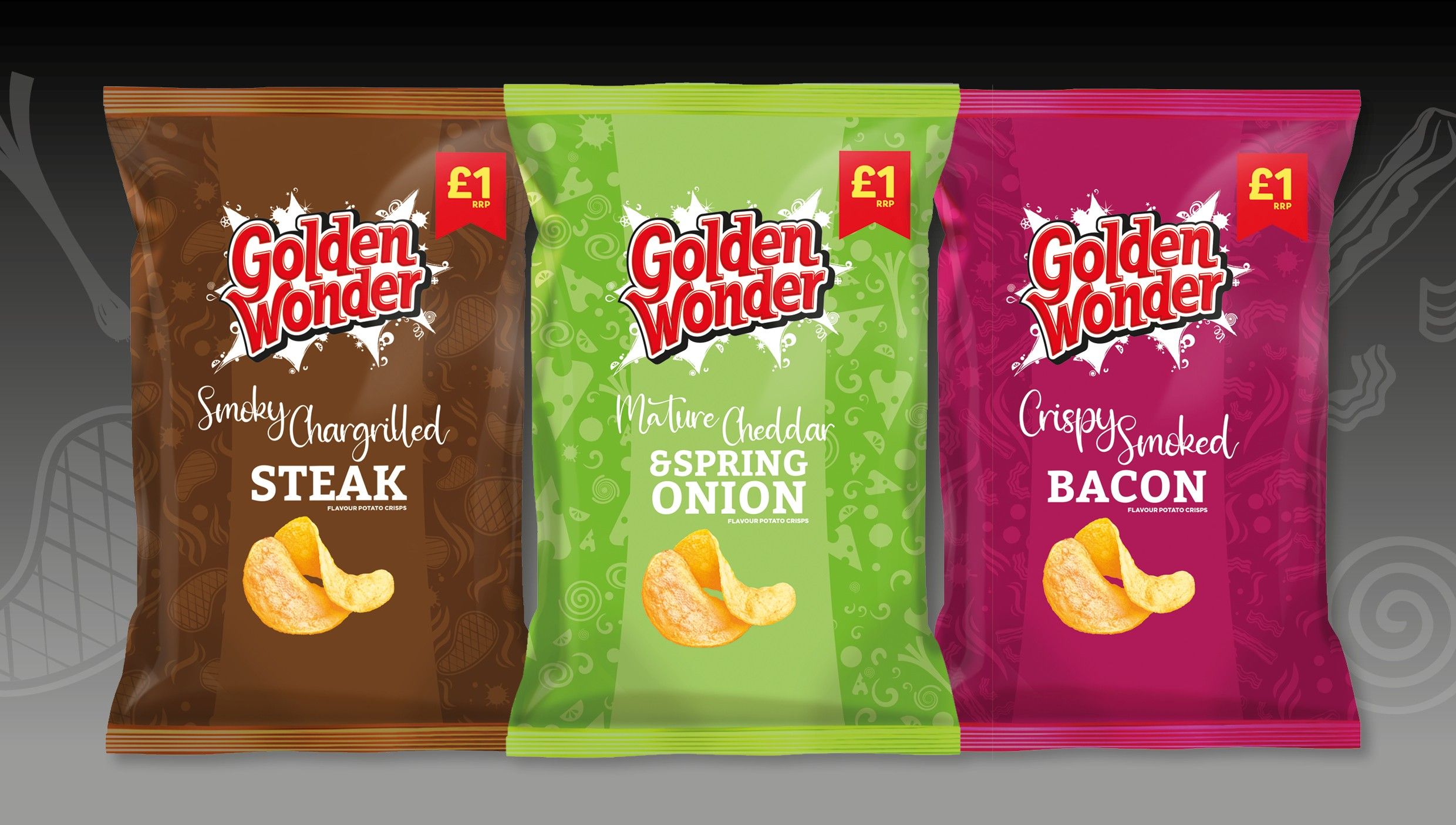 With nearly 75 years' experience, Golden Wonder's mission has always been to give consumers what they want – wonder-fully flavoured crisps with more punch per crunch.
The brand is now launching a new range of £1 PMP sharing crisps that offer even more: more premium flavours, more sales and more profits for retailers.
The three unique flavours – Mature Cheddar & Spring Onion, Chargrilled Steak and Crispy Smoked Bacon – were the ones consumers' preferred and have been specially crafted to deliver Golden Wonder's legendary taste in a format that is perfect to share.
"Since launching our first Cheese & Onion crisps almost 60 years ago, Golden Wonder has been famous for fully-flavoured crisps," says Matt Smith, Marketing Director. "These latest flavours, exclusively available in £1 PMP packs, are the perfect way to upgrade any sharing occasion."
Sales in sharing bags have sky-rocketed over the last 18 months making big bag formats a must-stock for independent retailers. The launch will be supported with a digital campaign, a national Share & Win competition and extensive trade marketing support.
Available in C&C from 26th September, the even more fully-flavoured sharing range adds a premium angle to any retailer's sharing offering, so don't miss out – stock up now!