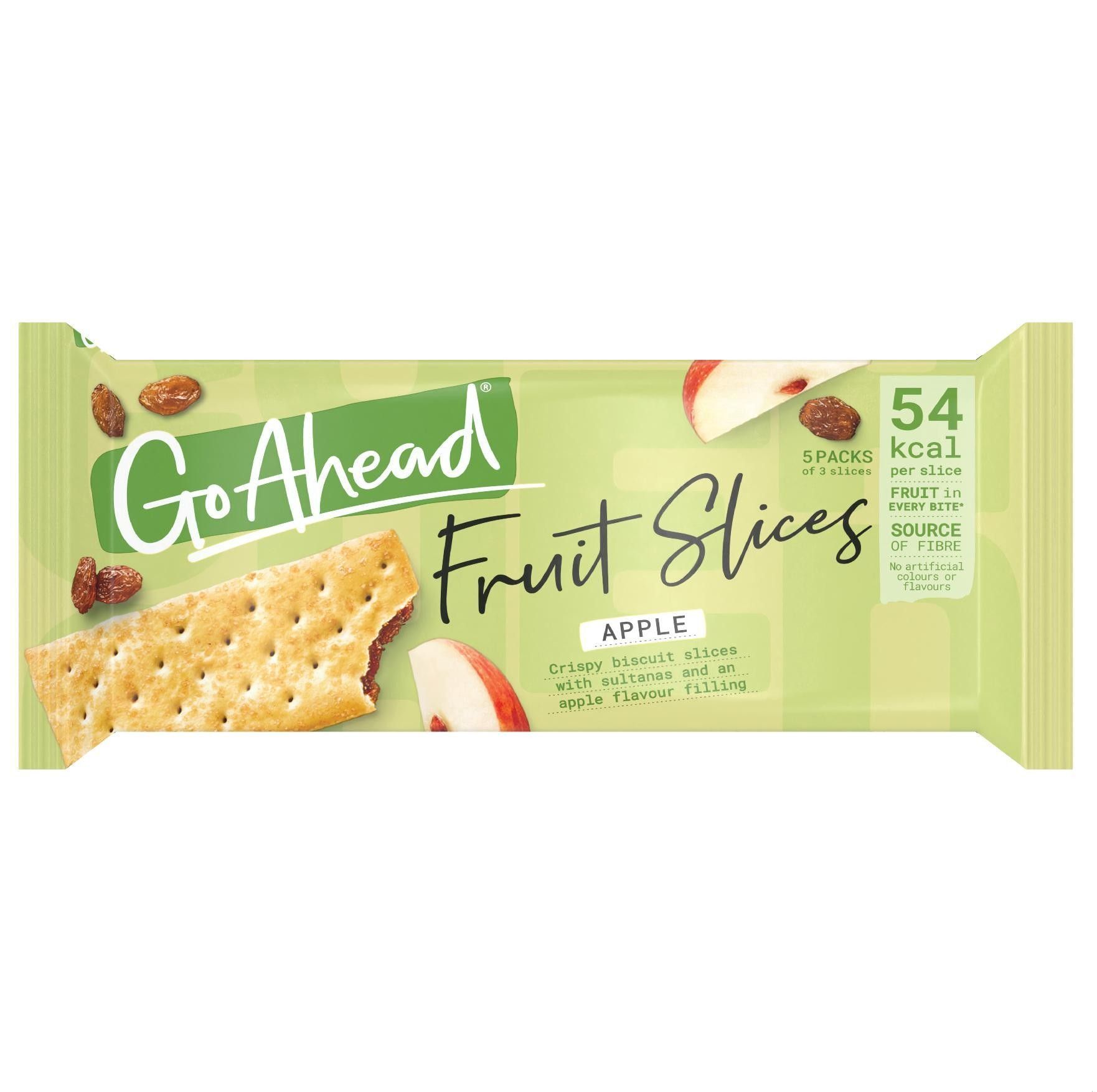 Snacking major pladis has unveiled with a new and improved recipe for it best-selling Go Ahead Fruit Slices, helping retailers tap into buoyant demand for Healthier Biscuits.
The recipe update will offer shoppers even more fibre, now with less sugar and salt. Consisting of the same light-textured, crispy baked biscuit – encasing the brand's signature chewy sultana, currants and fruit flavour filling – each individually packaged portion comes in at an average of just 54kcals per slice.
The company said the introduction of a healthier, non-HFSS recipe will help retailers tap into increasing consumer demand for healthier snacking options. It comes hot off the heels of a recipe update for Go Ahead's popular Fruit & Oat Bakes in February this year and marks the next step in pladis' ongoing efforts to offer shoppers even more choice when it comes to snacking.
"With a heightened nationwide focus on health, more and more shoppers are actively seeking snacks which deliver on both taste and health credentials. This means that now, more than ever, Healthier Biscuits represent an attractive and scalable growth opportunity for retailers," said Charlotte Priest, senior brand manager for Go Ahead at pladis UK&I.
"As the leading brand in low calorie snacking, Go Ahead is perfectly placed to help retailers unlock additional Healthier Biscuits sales. In fact, the uplift in demand for products which fall under this sub-category is something we're already seeing reflected in the performance of the brand – worth £30.1 million and growing 2.8 per cent [Nielsen GB Total Coverage 52 w/e 29.01.22].
"By bringing our bestselling product – Go Ahead Fruit Slices – under the HFSS legislation threshold, we'll attract a ream of health-conscious consumers looking out for healthier options. This will enable us to build on Go Ahead's already strong momentum, all whilst helping retailers take an even bigger bite out of healthier snacking sales."
Go Ahead non-HFSS Fruit Slices will be available in three flavours – Apple, Forest Fruit and Raspberry – in multipacks of 5 (5×43.6g). The product is available now across multiple retail, convenience and wholesale (RRP: £1.59).