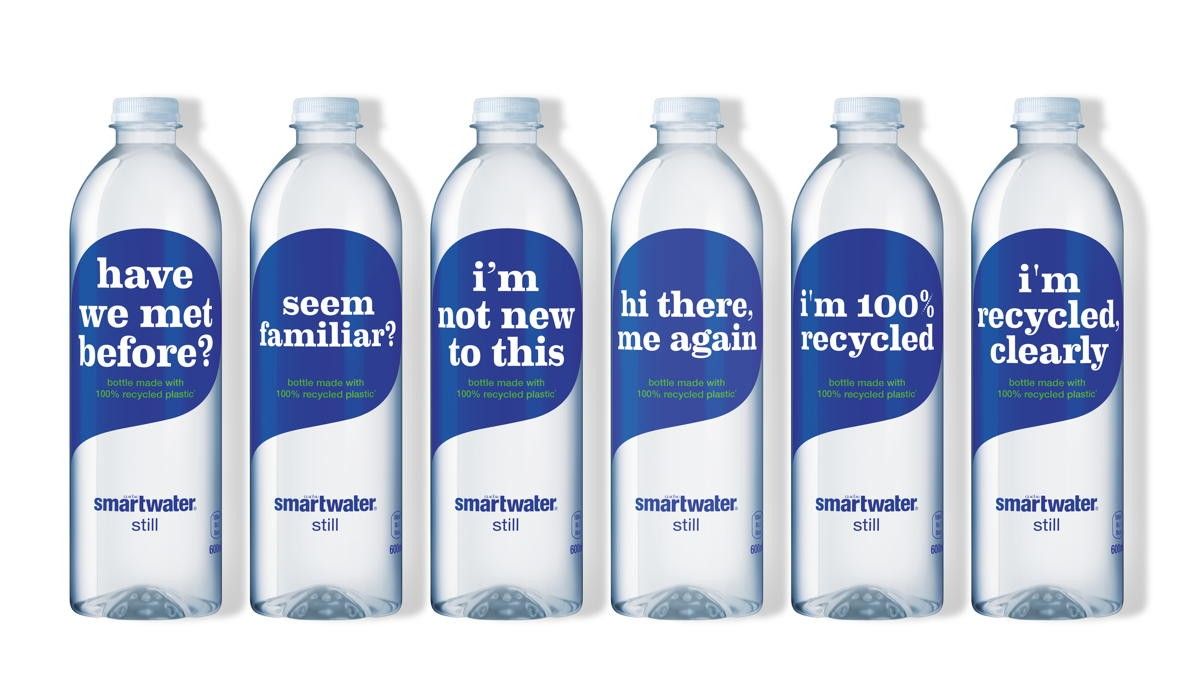 Coca-Cola Europacific Partners (CCEP) has unveiled a new campaign for GLACÉAU Smartwater, highlighting the brand's sustainability credentials and support the return of the on-the-go mission.
The brand boasts 100% recycled, 100% recyclable credentials and playful messages will appear over 600ml and 850ml packs throughout the summer, helping retailers tap into growing shopper appetite for products made with recycled materials.
Following a major packaging revamp last year GLACÉAU Smartwater bottles are now made from 100% recycled PET plastic (rPET).
Hitting shelves from mid-June, the launch of the new pack designs will be supported by an above-the-line marketing campaign in July and August, including social media and out-of-home activity.
Martin Attock, vice president, commercial development at CCEP GB, said: "Sustainability is at the heart of everything we do for GLACÉAU Smartwater and this has built a strong brand equity with consumers, especially young adults – who are frequent bottled water shoppers. This summer and beyond our strategy is to become their water of choice when they're on the move, by leveraging our sustainability credentials to help retailers boost sales.
"As restrictions continue to ease this summer, we are confident that this new campaign will appeal to those looking for hydration while out and about."