Cocktail brand Funkin Cocktails, the first cocktail company to become B CORP certified, is tapping into demand for higher ABV ready to drink serves, with the launch of its new Double Shot range, as it continues to shake up the cocktail category.
Two popular serves are kicking off the latest innovation – Funkin Passion Fruit Margarita, a twist on the UK's number one Passion Fruit Martini, and Funkin Pineapple Daiquiri tapping into the nation's favourite flavours.
Both with a double spirit measure (14 per cent ABV) and packaged in 140ml cans, Funkin Double Shot has been designed to bring the bar experience on-the-go. Made with real fruit and real spirit, Funkin Cocktails fans can look forward to only the fantastic flavour and quality.
Cocktail consumption is at an all-time high, with many consumers preferring to treat themselves to a premium drink at home. And with half of drinkers willing to pay extra for a quality drink, experiencing bar-quality serves from the comfort of their own living room is top of the agenda.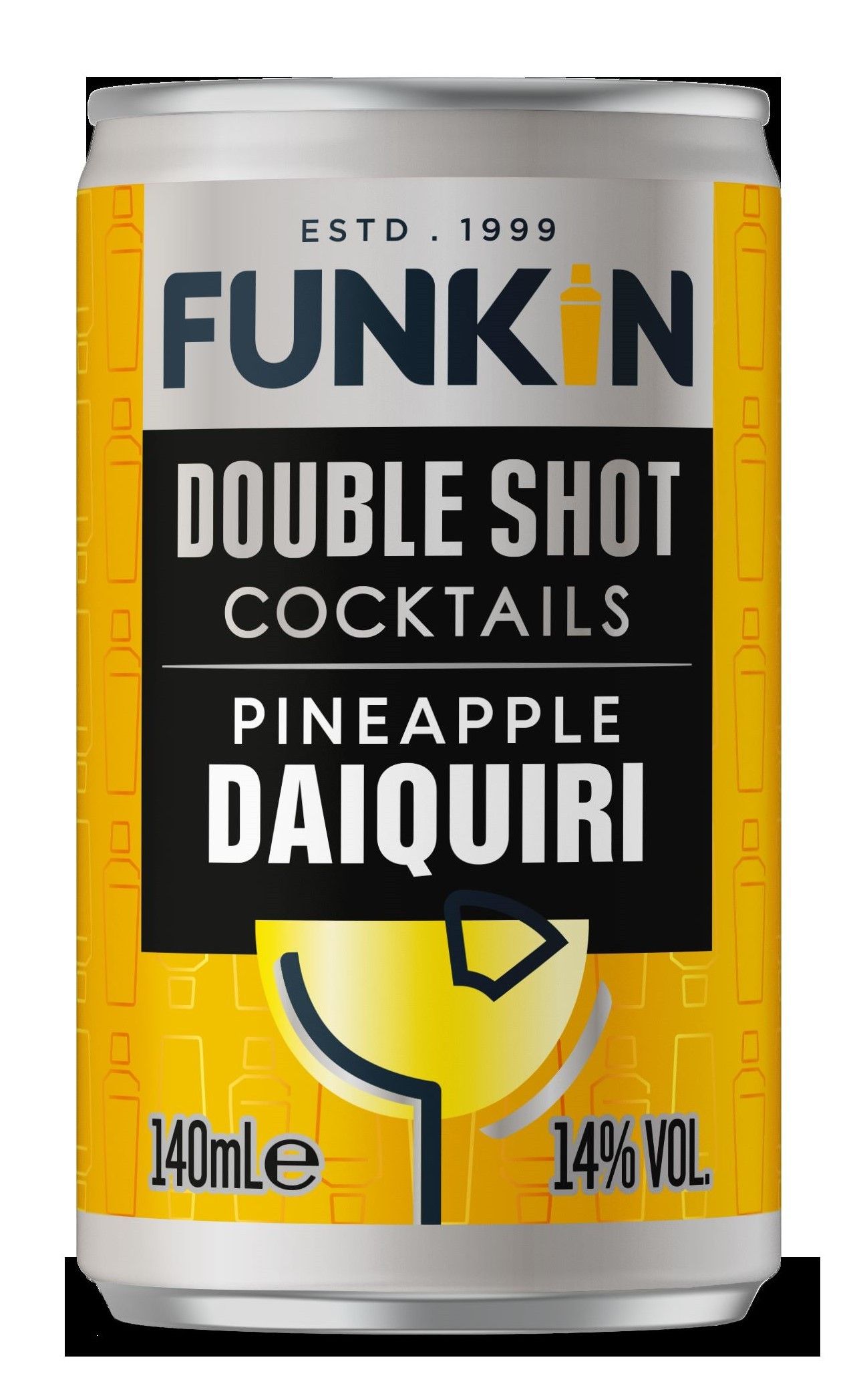 Funkins' Double Shot will allow retailers to unlock this flourishing opportunity within premium ready to drink cocktails, especially in the run up to the popular festive season, when shoppers are looking to impress.
"This latest addition to our cocktail collection has been developed to bring the twists on premium cocktails shoppers know and love, whenever and wherever they are. We've long been advocates for having delicious cocktail serves wherever you are, and our Double Shot range is no exception to this," explains Ben Anderson, Funkin Cocktails Marketing Director.
"Our innovation is always insights driven to make sure we're anticipating shoppers' desires – and shoppers certainly have their eyes on premium cocktails right now.
Funkin Cocktails' existing range of Nitro Cans features the nation's favourite cocktails, including Passion Fruit Martini, sales of which topped 3 million cans in 2022.
Funkin Cocktails' new Double Shot Passion Fruit Margarita and Pineapple Daiquiri (140ml, £3.50) will be launching into further retailers and wholesale channels over the coming months.