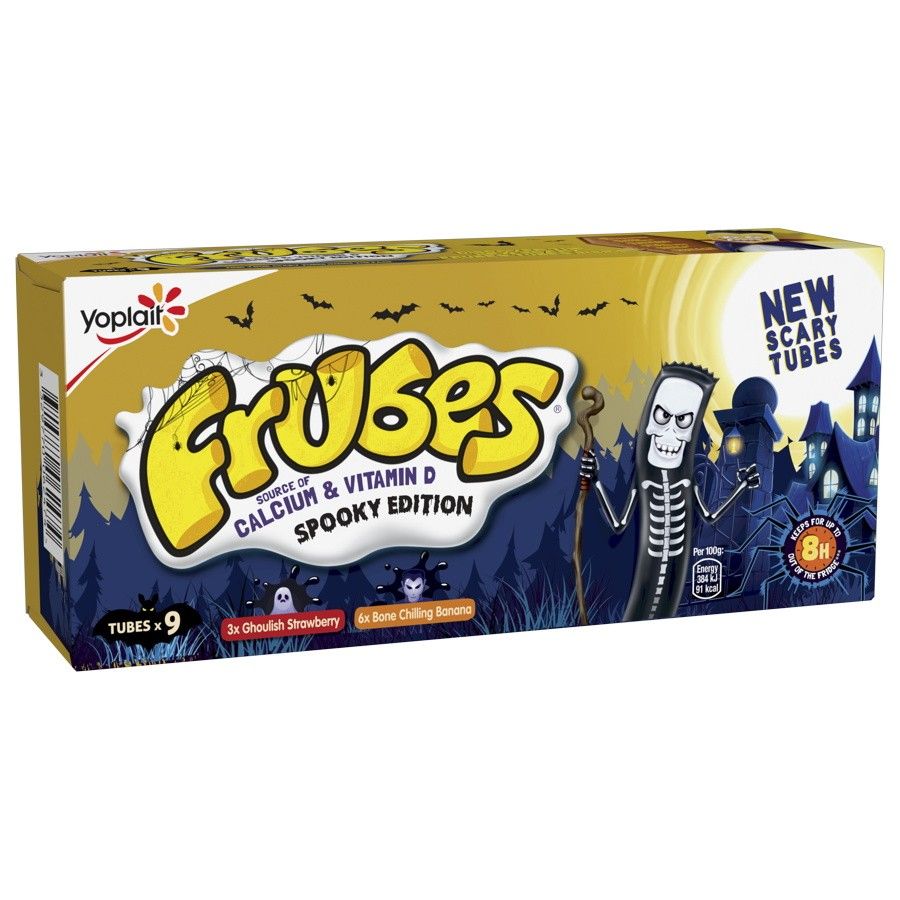 Leading kids' yogurt brand Frubes has unveiled a reincarnation of its Spooky Edition multi-packs for some Halloween fun and excitement this autumn.
Available now, the nine-pack has undergone a spooktacular makeover to stand out on shelf and catch the eye of shoppers. Its three different flavours have also been transformed into 'Scary Tubes', with 'Ghoulish Strawberry', 'Howling Red Berry' and 'Scary Peach' to choose from, designed to inspire giggles and get families in the Halloween spirit.
"Our limited-edition packs are a great way of creating excitement for kids during mealtimes, whilst also fuelling them with Calcium, Vitamin D and protein to help them grow strong and healthy," Ewa Moxham, head of marketing for Frubes, said.
"Frubes' Scary Tubes are the perfect addition to kids' lunch boxes or as a snack and are therefore a must-stock for any retailers looking to drive sales during Halloween season."
Demand for on-the-go formats is increasing as inflation affects shopper behaviour. More and more parents are choosing lunchboxes over school meals to manage spend, which has led to portables becoming the number one pack format in Kids Yogurts at a value of £102 million.
The number two brand in Portable Yogurt and a lunchbox staple, Frubes is going from strength to strength, reaching a brand value of £25.4m.
Frubes has invested in digital marketing to boost awareness of the limited-edition packs and drive sales. Activity includes online shopper marketing and social, with the brand partnering with three popular online creators to produce share-able spooky content over the Halloween period.