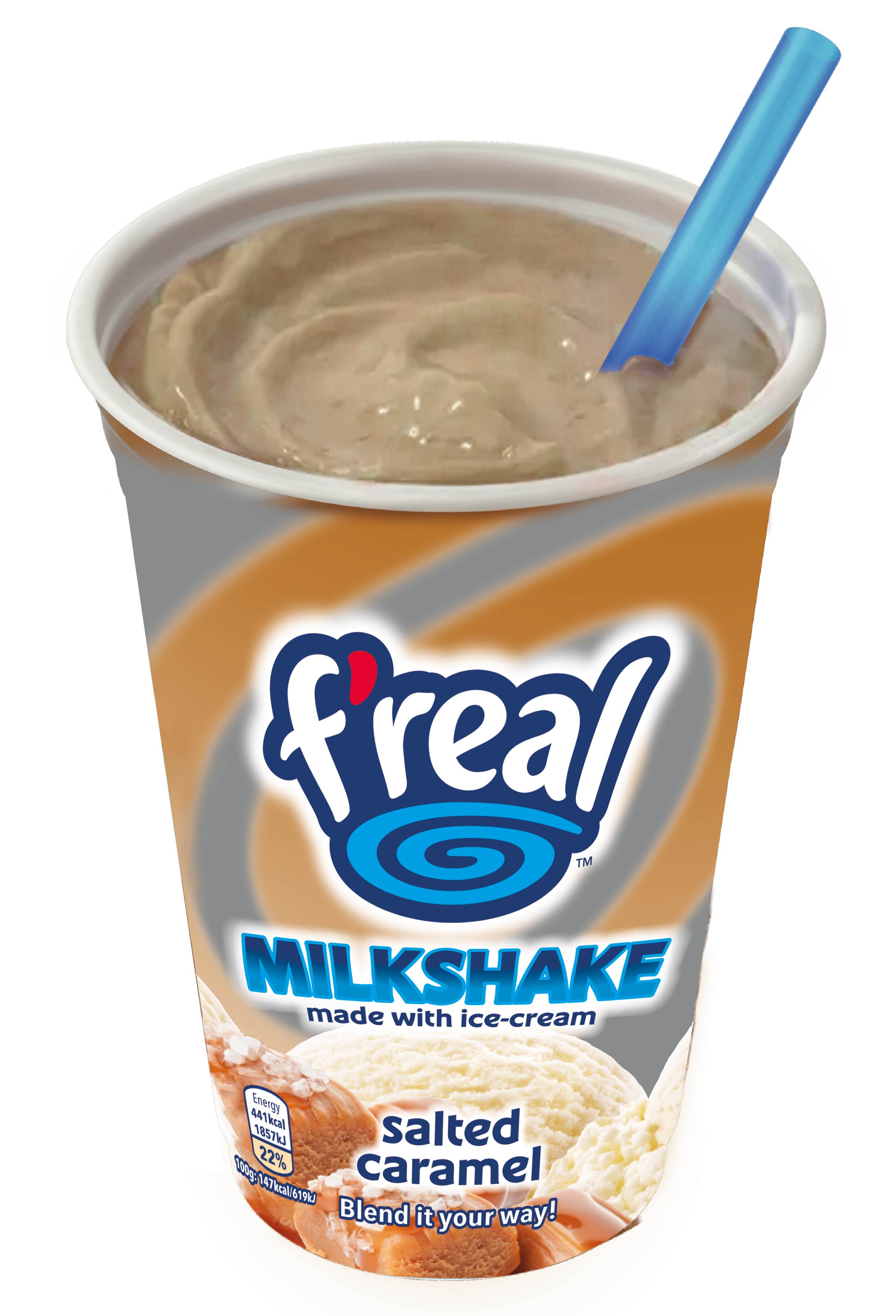 Self-serve milkshake brand f'real has announced a highly anticipated addition to its range of blend-it-yourself beverages: Salted Caramel. The new flavour is now available to f'real stockists.
Made with luxuriously thick cream and caramel pieces, Salted Caramel is set to take the UK by storm after seeing huge success in the US. The launch will be supported by a strategic marketing and social campaign, with f'real stockists also offered digital POS and assets to help them drive sales of the new flavour.
The trend for this salty and sweet combination is clearly here to stay. Increasingly popular across confectionery and desserts thanks to the doubled taste sensation from the blend of two flavours, it's especially popular in the UK, with the caramel ingredients market predicted to hit 7 per cent growth between 2019 and 2021[1].
f'real's phenomenal growth since launching into the UK convenience channel in 2018 has seen machines installed in over 1,200 stores across the UK, with an average of two retailers coming on board every day. During 2020, the brand saw +12 per cent increase in rate of sale of its shakes and smoothies, driven both by footfall increases but also the shopper looking for more indulgent treating options.
"Following demand from both our valued retailer partners and f'real fan base, we're delighted to be launching our eighth milkshake flavour in the UK!" said Isla Owen, Senior Marketing Manager at f'real.
"We've spent a lot of time in research and development to pick the perfect addition to our range, with Salted Caramel coming out as one of topmost requested. We're confident the new flavour will see f'real machines across the country in overdrive this summer, with our retailer customers enjoying fantastic cup sales as a result."
f'real are busy working on more innovations and flavours for roll-out over the next 12-18 months, and these will be announced in due course.
Salted Caramel will be widely available to f'real stockists from 31st May through all UK suppliers. Find out more about f'real at www.frealdrinks.co.uk/retail