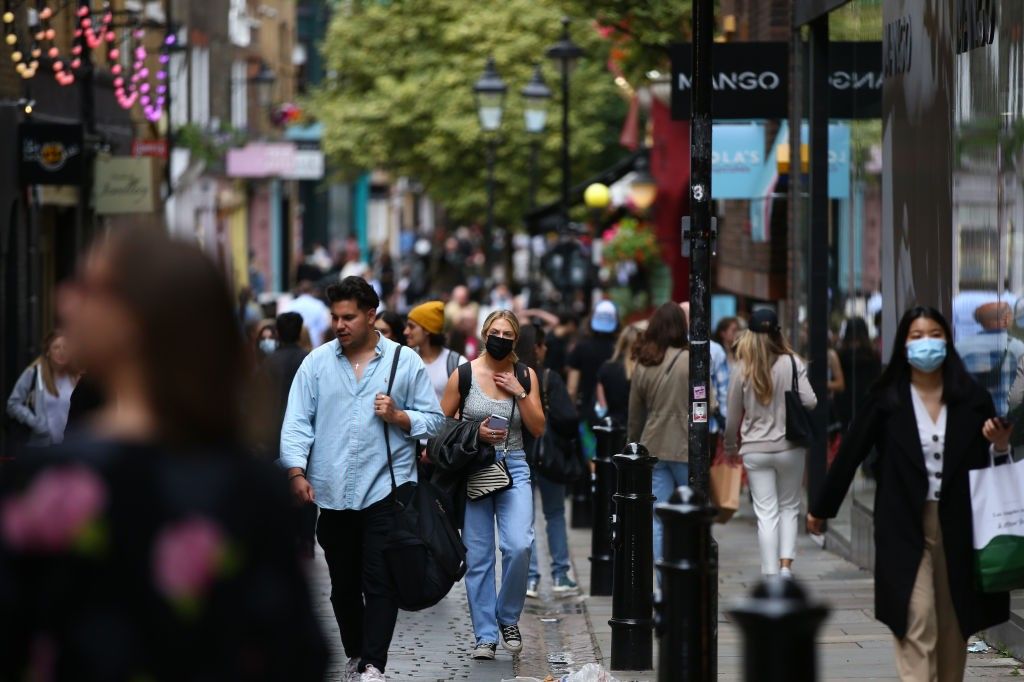 The shopper numbers in June have seen a 0.1 percentage point improvement from May, according to the BRC-Sensormatic IQ data, but the footfall remained down on pre-pandemic levels.
During the five weeks between 30 May and 03 July, the total UK footfall decreased by 27.6 per cent when compared the 2019 figures for the similar period. The 3-month average decline stood at 31.3 per cent.
"The UK's footfall in June was mildly better than what we saw in May. This small uplift in footfall (only seen in England and Wales) was perhaps unsurprising given that Covid rules were, by and large, the same," commented Andy Sumpter, Retail Consultant EMEA for Sensormatic Solutions.
"Whilst confidence from the vaccination program and some indoor dining might have given a much-needed boost, the delayed rollback of restrictions, due to the accelerated spread of the delta variant will have dampened the impact."
Helen Dickinson, chief executive of the British Retail Consortium (BRC), hoped that footfall will recover further with the move to the final stage of the roadmap, but urged more clarity from the government.
"The ongoing vaccination programme is essential to the UK economy's success in the future, as future lockdowns would imperil the current recovery. Government must provide clear and consistent guidance on 12 July to ensure both the public and businesses know what is expected of them."
Sumpter echoed the positive sentiment.
"With most restrictions expected to be lifted on the 19th of July, we can finally hope to see what the somewhat over-referenced new normal may actually look like," he said.
"As more people start to venture back to their offices, the much-missed commuter business will be a welcome return. Retailers will also be hoping their customers have missed browsing without restrictions, as much as they have missed their customers."