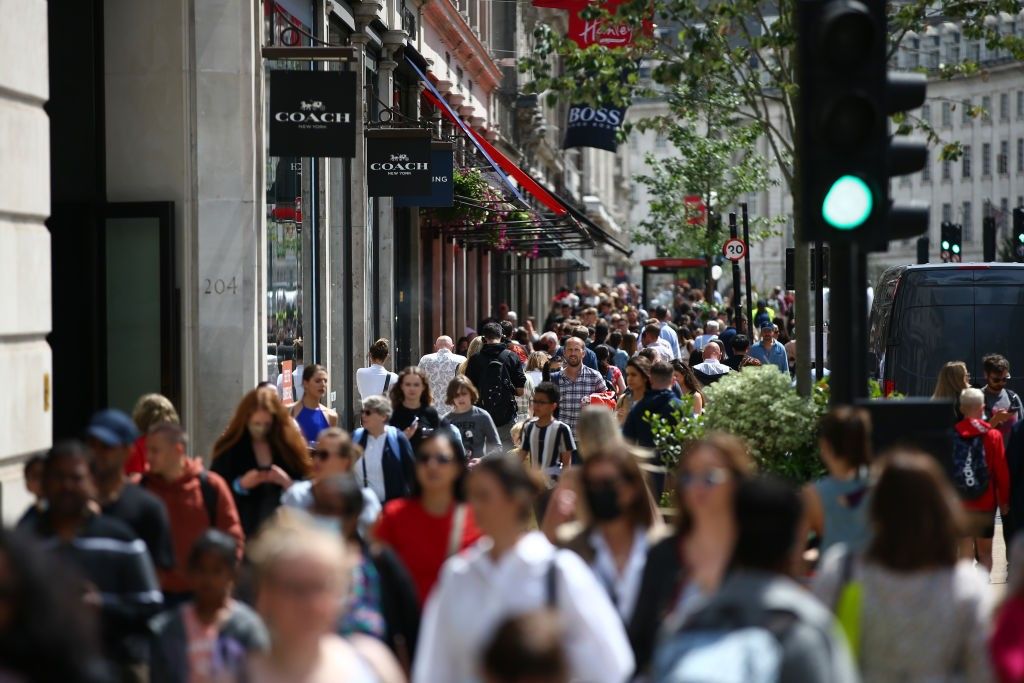 Retail footfall across destinations in July has remained nearly at par with the previous month, with a 0.4 percentage point decrease from June, according to the latest BRC-Sensormatic IQ data.
However, when comparing with the same period in 2019, to avoid the pandemic distortions of last year, the total UK  footfall decreased by 28 per cent, below the 3-month average decline of 27.7 per cent.
"After improvements in footfall in the early part of 2021, the situation has plateaued with little change in footfall levels for a third month in a row," commented Helen Dickinson, chief executive of British Retail Consortium (BRC).
"The turbulent weather, with initial heatwaves giving over to torrential rain, appears to have dampened the mood for shopping in July, with a particularly pronounced fall in footfall at retail parks."
The last week of July, however, offered a glimmer of hope as the easing of restrictions lead to the best weekly performance of 2021.
"While footfall performance was flat compared to June, the trajectory in the second half of July gave cause for more cautious optimism; weekend shopper counts improved by 7 percentage points week-on-week following Freedom Day. Retailers will now be hoping caution will give way to growing consumer confidence so that they can capitalise on summer trading," commented Andy Sumpter, retail consultant EMEA for Sensormatic Solutions.