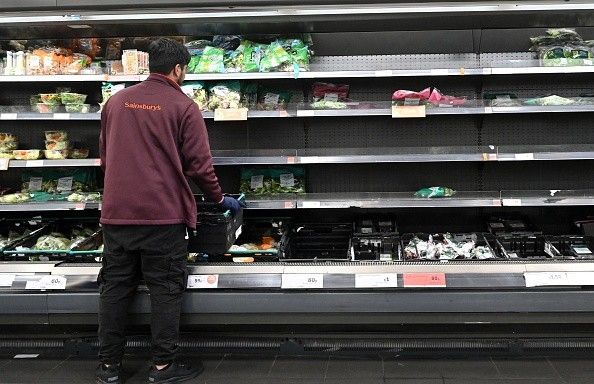 Organisations representing the UK's food and farming sector today issued a joint appeal to the prime minister asking him to implement as a matter of urgency a Covid recovery visa to alleviate crippling labour shortages across the supply chain.
In an open letter to Boris Johnson, 12 organisations have also called for a permanent, revised and expanded Seasonal Worker Scheme for UK horticulture and an urgent review by the Migration Advisory Committee (MAC) on the impact of ending free movement on the food and farming sector.
The growing shortage of food production and distribution workers, including HGV drivers, has resulted in empty shelves in shops and in some cases food has been left on farms unable to be picked up or processed.
"The food and farming sector remains on a knife edge due to the unprecedented shortages of workers across the entire supply chain. The industry came together in the summer to evidence these challenges, and the final report showed that there are an estimated 500,000 unfilled vacancies across the industry," the letter says.
The organizations warned that the situation is not improving, adding that there is a substantial threat of food inflation directly impacting the poorest families ahead of Christmas.
"People can see the empty shelves in shops, and in the restaurants, the food they want isn't available," said FWD chief executive James Bielby.
"Panic-buying, food price inflation and product unavailability will get worse without immediate and effective action from the government. We're calling on the prime minister to personally intervene to save Christmas."
Small Business Minister Paul Scully, however, said offering visas to overseas drivers would not solve the problem because shortages were being felt across Europe, and the government was looking to more domestic options instead, including luring former employees back to the market.
"There are hundreds of thousands of people in the country that have HGV licences, either full or partial, that are not working at the moment," he said.  "How we can encourage them back, how we can increase the number of tests to get more people through the system which has been delayed because of the pandemic."
Signatories to the letter include:
Agricultural Industries Confederation Limited
British Frozen Food Federation
British Meat Processors Association
British Poultry Council Limited
Dairy UK Limited
Federation of Wholesale Distributers
Food and Drink Federation
National Farmers' Union
National Pig Association
Road Haulage Association Limited
The Cold Chain Federation
UK Hospitality