Just in time for Diwali, the Haryana-located Indian distillery Piccadily, under master distiller Surrinder Kumar, is making its high quality Indian Whiskies, under the Indra brand, available to the the UK convenience and foodservice wholesale channels.
The distillery, which is situated in the River Yamuna area in the foothills of the Himalayas, has even added a rum to its offering.
Following the successful entrance of Japanese whisky into the Scottish-dominated market several decades ago, and then Welsh and English whiskies also joining the triumvirate of Scottish-American (Rye, Bourbon)-Irish (whiskey) liquors, the maturing of Indian whisky distilling is set to upturn the expectations of the UK market.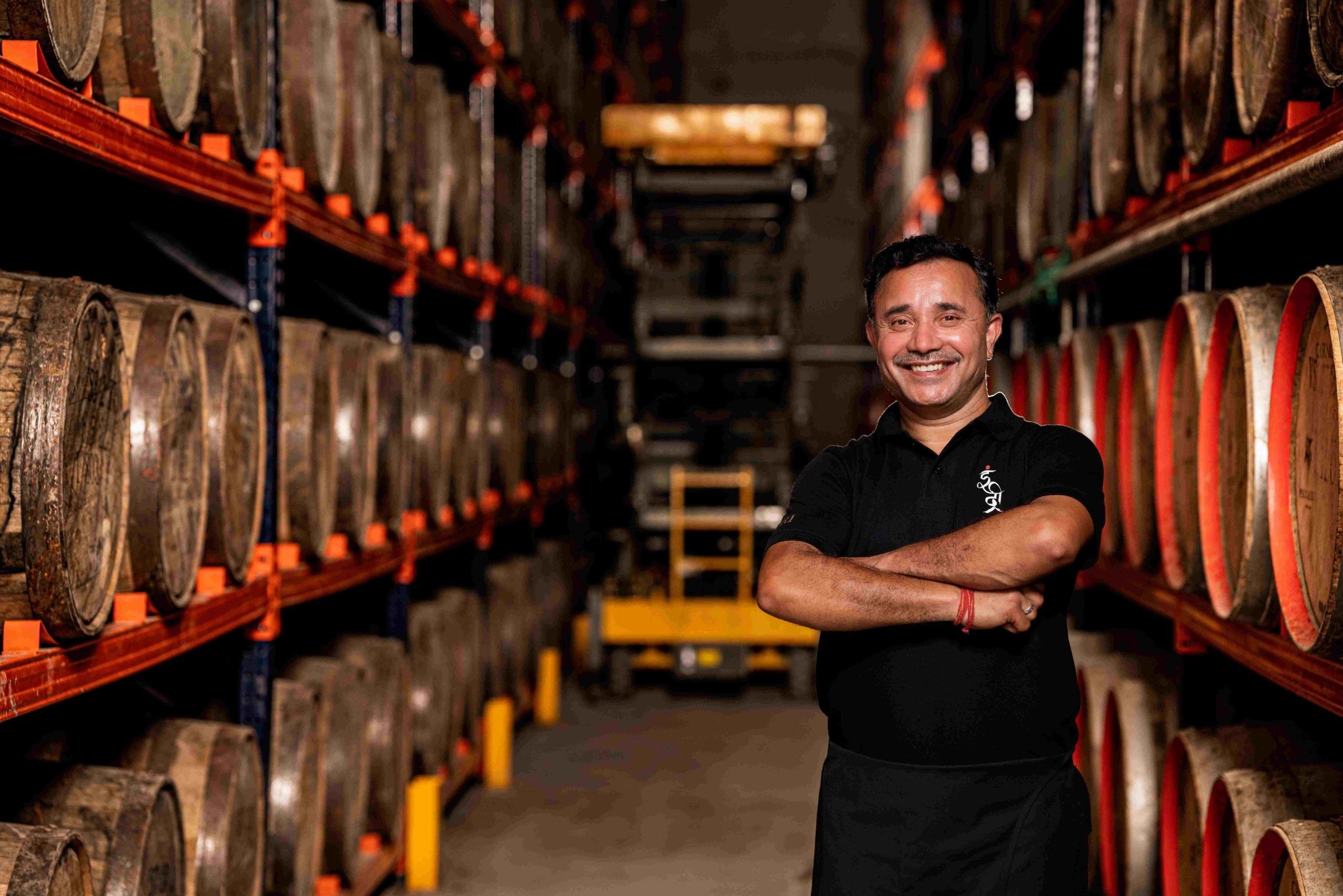 Piccadily has brought three whiskies to the UK table. The first is its Indri (named for a Haryana village) single malt, made from indigenous non-hybrid, non-GMO, six-row barley grown for hundreds of years in Rajasthan. Indri Trini "Three Wood" is India's first triple-cask single malt matured in ex-bourbon, ex-French wine, and PX sherry casks. At 46 per cent ABV, Indri is the Indian single malt that has garnered the most awards, with the Whisky Advocate magazine ranking it with 94/100 points in the top 20 Most Exciting world whiskies. The Three Wood is already available in the UK and retails at around £40/70cl bottle.
Indri DRU (Sanskrit for wood) is Piccadily's cask strength whisky, with an ABV of 57.2 per cent, with the barrels in which it matures hand-picked by Surrinder. It is full bodied and complex with a fairly long mixed-fruit finish, and notes of vanilla, subtle citrus, gentle spice, chocolate and honey. Indri DRU will be available towards the end of this month (October) in the UK at £75-80/70cl bottle.
Then there is the Diwali Collector's Limited Edition 2023, peated and sherry-casked, then bottled at 60.5 per cent ABV. It is distilled in traditional copper pot stills crafted in India, then matured in the PX casks for a significantly long time in the sub-tropical climate of Northern India. It gives with a whiff of smoke, followed by candied dried fruits, toasted nuts, subtle spices, oak and bittersweet chocolate. A lucky few in the UK will be able to sample it at around £130 per bottle.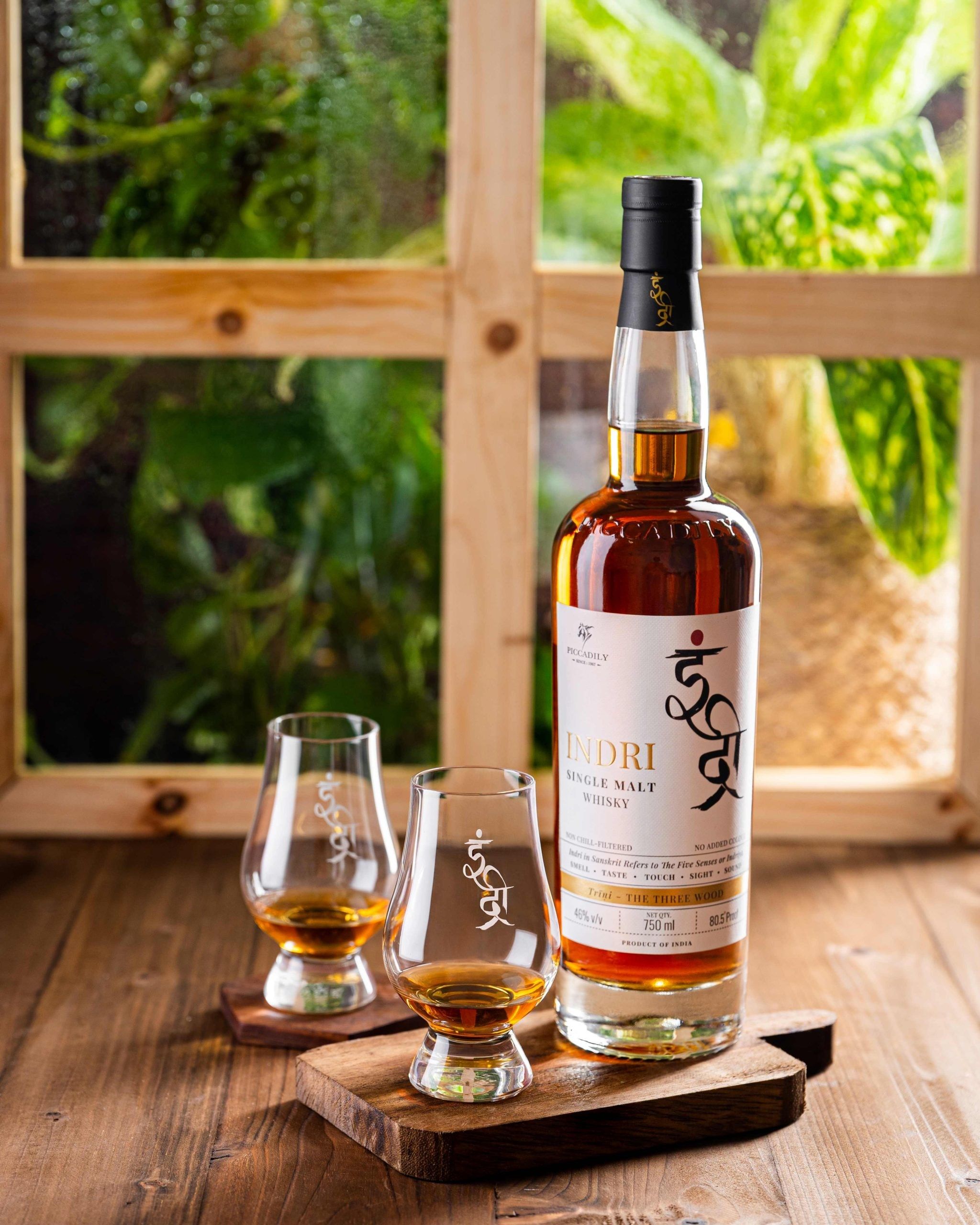 The 2023 Diwali Edition has already been awarded the Best in Show, Double Gold at the prestigious Whiskies of the World festival.
Meanwhile, Piccadily's cane-juice rum, Camikara ("liquid gold" in Sanskrit) is a 12 year-old, aged in American oak barrels and bottled at 50 per cent ABV with no additional colours, flavours, sugar, or spices (available for purchase through Whisky Exchange and Master of Malt at £87.95, with an 8 year-old available later this month, at £45). Surrinder says that this expression represents the unadulterated taste of an Indian cane spirit intermingled with cask ageing at the extreme temperatures of India's northern plains and is "the pioneer of a revolution – a testament to our land's history, its culture, and its people."
UK distribution is handled by Gordon and MacPhail.