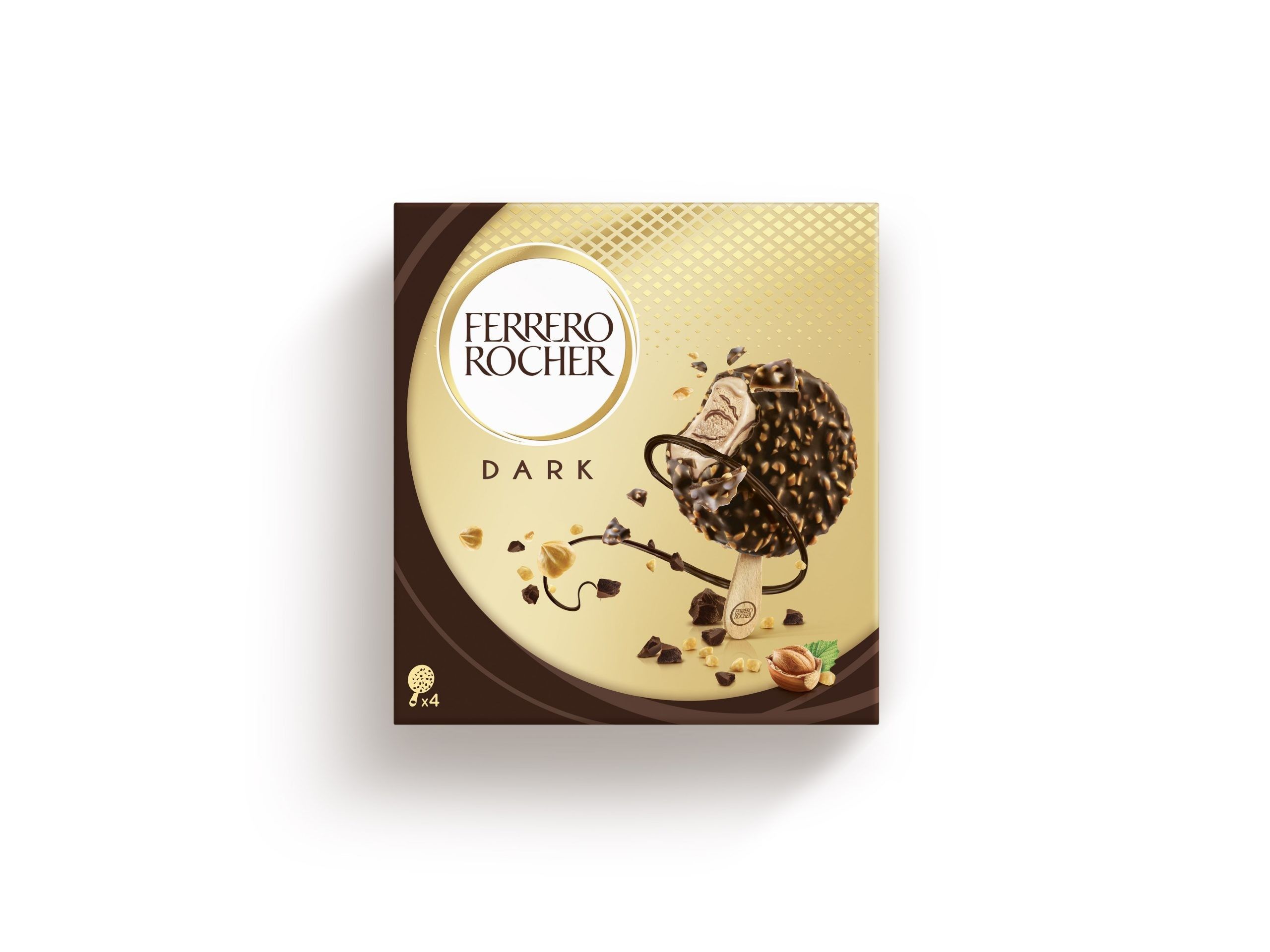 Ferrero UK is set to launch a new ice cream trio. Backed by a £2m marketing campaign, it is rolling out the taste of its popular chocolates in an ice cream stick format. The three flavours comprising of Ferrero Rocher Classic, Ferrero Rocher Dark and Raffaello will be available as premium ice cream sticks.
Ferrero Rocher Classic, Ferrero Rocher Dark and Raffaello ice creams join a market that already boasts 91 per cent household penetration. The UK ice cream market continues to expand with chocolate ice cream sticks growth at £26.4m over the summer being 98 per cent incremental to the category. Ice cream is also the largest category within frozen at 23.3 per cent share worth £1.4bn.
As Ferrero continues its ambition to become a major player in sweet packaged foods, this launch provides the perfect opportunity to expand its portfolio and tap into a new category. The ice creams will target younger adults and offer shoppers more variety within the frozen aisle.
"Ferrero Rocher and Raffaello are well-loved and trusted brands by many, and, as a key player within the confectionery category, we are confident that the newest addition to our portfolio will drive cross category purchase between confectionery and ice cream," said Jason Sutherland, UK & Ireland Sales Director at Ferrero. "It will attract existing Ferrero shoppers to the ice cream aisle as well as recruiting new ones, supporting retailers in strengthening the category.
"As we approach the warmer months, it's the ideal time for retailers to offer their customers something new and summer remains a pivotal season which accounts for almost half of annual category sales."
Encompassing the signature taste of Ferrero Rocher, the new Ferrero Rocher Classic and Ferrero Rocher Dark ice creams are coated with crunchy hazelnut pieces and filled with a smooth hazelnut flavoured ice cream. The Raffaello ice cream sticks comprise of a crispy coating with a generous sprinkling of coconut shavings and crunchy almond pieces with a smooth, refreshing coconut flavoured ice cream.
Ferrero ice creams will be available across grocery, convenience, impulse, and e-commerce from February with an RRP of £2.00 for single sticks and £4.75 for multipacks of four. The launch will be supported by a £2m campaign which will be leveraged across multiple touchpoints to drive ultimate excitement and recruit new shoppers to the aisle.