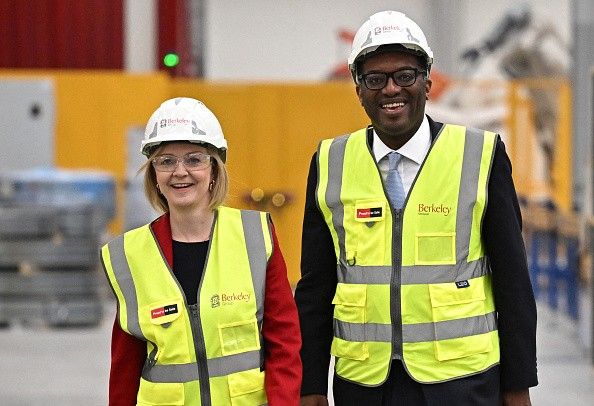 With newly appointed prime minister Liz Truss taking charge at a time when the economy is in a gloomy mood, the retail sector is pinning its hopes on this change in command. 
When Truss took the oath of leadership and loyalty on September 6, just two days before the Queen's death, a myriad of issues already needed her immediate attention, topmost among which were soaring energy costs and rising inflation. 
Inflation unexpectedly cooled in August to 9.9 per cent although economists are still cautious of calling the peak. According to Bank of England, inflation will jump to 13 per cent as the energy crisis intensifies, while Citigroup estimates that inflation could even peak at 18 per cent in early 2023 – and Goldman Sachs forecasts it to breach 20 per cent if current natural gas prices remain on the rise. 
Energy bill and Tax Cuts
Soon after taking charge, Truss capped soaring consumer power bills for two years. She told parliament on September 9 that average household bills would be held at around £2,500 a year for two years, sidestepping the expected 80 per cent leap that was due in October. Former Finance Minister Rishi Sunak's energy rebate package for households will remain in force. 
For businesses, the announcement came a couple of weeks later on September 21 when business secretary Jacob Rees-Mogg unveiled a raft of new support measures. 
Through a new Energy Bill Relief Scheme, the government will provide a discount on wholesale gas and electricity prices for all non-domestic customers – including all UK businesses. This support will be the commercial and industrial equivalent to the Energy Price Guarantee put in place for households. 
Under the new guidance, the government will provide a p/kWh discount on wholesale gas and electricity prices for all non-domestic customers. The government has set a Supported Wholesale Price, which is expected to be £211 per MWh for electricity and £75 per MWh for gas.  
This represents less than half of the wholesale prices anticipated for the coming winter. Green levies paid by non-domestic customers have also been removed. Businesses do not need to apply to take any other action to access the Energy Bill Relief Scheme, with the discount automatically applied to bills. 
Retailers' bodies welcomed the move with Association of Convenience Stores (ACS) calling the government's support package a "lifeline for the UK's local shops that will enable them to keep trading and serving their communities". 
Retailers indeed have been struggling under increasingly crippling energy bills, with some fearing the very future of the business to be in danger. They are resorting to energy-saving tactics such as minimising the use of lights and chillers/freezers, and switching off the fridges altogether at night. 
Pointing out that the recently-announced measures should prove more than "just a quick fix", Federation of Independent Retailers (The Fed), has called on the government for firm assurance over the future course of policy and aid. 
The Fed's National President Jason Birks told Asian Trader that it is pleasing to see "our calls for a reduction in energy bills and a cap on tariffs have finally been answered".  
"However, it is vitally important that this is not just a quick fix. The government has said it will review the situation in three months, and we need firm assurances that ongoing financial support will be available as long as it is needed to see us through this crisis. 
"It is about the survival of small businesses, helping them to remain at the heart of their local communities and continue to provide vital services," he said. 
Close on the heels of an energy relief scheme for businesses came the mini-budget. In delivering it, the new Chancellor of the Exchequer (and friend of Asian Trader) Kwasi Kwarteng said his statement will provide the "biggest package in generations" of tax cuts to send a clear signal that economic growth is the government's priority. He announced the 45 per cent additional rate income tax band for those earning more than £150,000 will be scrapped entirely. 
Kwarteng also added that next year's increase in corporation tax from 19 per cent to 25 per cent will be jettisoned, and also confirmed the 1.25 percentage point National Insurance rise introduced earlier this year will be cancelled from November 6. 
Birks from the Fed welcomed the mini-budget announcements, calling them a "lifeline" for local stores: 
"By scrapping the increase in National Insurance contributions and the Social Care Levy, as well as reversing the proposed rise in Corporation Tax, the new Chancellor of the Exchequer has thrown us a lifeline," he said. 
HFSS and sugar tax
Apart from the announced measures, PM Truss is anticipated to have some game-changing moves in store that will have a direct impact on the grocery sector. 
It is now being rumoured that Truss will scrap the government's anti-obesity strategy after ministers reportedly ordered an official review of measures designed to deter people from eating junk food. The review could enable Truss to lift the upcoming ban on HFSS products being displayed at checkouts as well as re-enable "buy one get one free" multi-buy deals in shops. The restrictions on advertising certain products on TV before the 9pm watershed could also be ditched.  
The reports of Truss's alleged plans have created a stir in the sector, which was already marred with confusion over whether it will be applicable to smaller stores or not. The restrictions, set to come into force from October 1, will apply to medium and large retailers (with 50 or more employees) offering pre-packed food for sale in store and online, including franchises and "symbol group stores". Micro or small businesses (businesses with fewer than 50 employees) are exempt from the volume price promotion and location restrictions, according to gov.uk. 
Food and Convenience retail industry expert Scott Annan however believes that HFSS, if implemented, should be free from such discrepancies. 
"If HFSS is part of a government strategy to improve the health of the nation then it should be universally implemented without retailer or hospitality exceptions," Annan told Asian Trader. 
However, the reports of HFSS restrictions of being rolled back have been met with a predictable backlash from health authorities. Last week officials at the Office for Health Improvement and Disparities said they were "aghast" at the prospect of the new prime minister scrapping plans to battle junk food consumption. 
Convenience and foodservice specialist Dev Dhillon echoed the opinions of  health campaigners: 
"I would like to see the government maintain its stance on regulation such as HFSS. I know that I may be going against the views of stakeholders in our industry, but I maintain that it's not in our long-term interest to be damaging the health of our customers," Dhillon told Asian Trader. 
It is not only HFSS restrictions; Truss is also said to be preparing to scrap sugar taxes on soft drinks to ease the cost-of-living crisis in the country, The Times claimed, citing government sources. 
However, there are still "question marks" over how the prime minister can overcome a number of legal and parliamentary procedural obstacles to scrap the soft drinks industry levy which was introduced in 2018 as a result of its inclusion in the Finance Act 2017.
Road Ahead
PM Truss is also reportedly mulling whether to launch a major review of Britain's visa system, as the country faces acute labour shortages leading to major supply issues in the fresh produce and meat sectors.  
The prime minister is set to defy some of her anti-immigration cabinet colleagues by making changes to the "shortage occupation list", thereby lifting the cap on foreign labourers working in British seasonal agriculture. 
The visa scheme, which was introduced to plug gaps in the agricultural workforce, has enabled 38,000 visas to be issued to farm workers — but the sector has warned that this is not generous enough to tackle severe ongoing labour shortages. 
Business figures have welcomed the decision, with some described the move as a "real signal" that the government was serious about encouraging economic growth. 
Going forward, the business rates is the next big area where Truss can make a difference. 
Retail expert Dhillon also feels one of the areas where the government has an immediate and realistic ability to influence change is with business rates. 
"Our business rates system is antiquated. It doesn't reflect the modern nature of commerce and is an outlier when compared to other developed economies. If radical change isn't implemented soon, we will continue to see a rise in vacant retail units and the associated impacts on communities," he said. 
Helen Dickinson OBE, Chief Executive of the British Retail Consortium (BRC), agrees with Dhillon's point of view regarding business rates.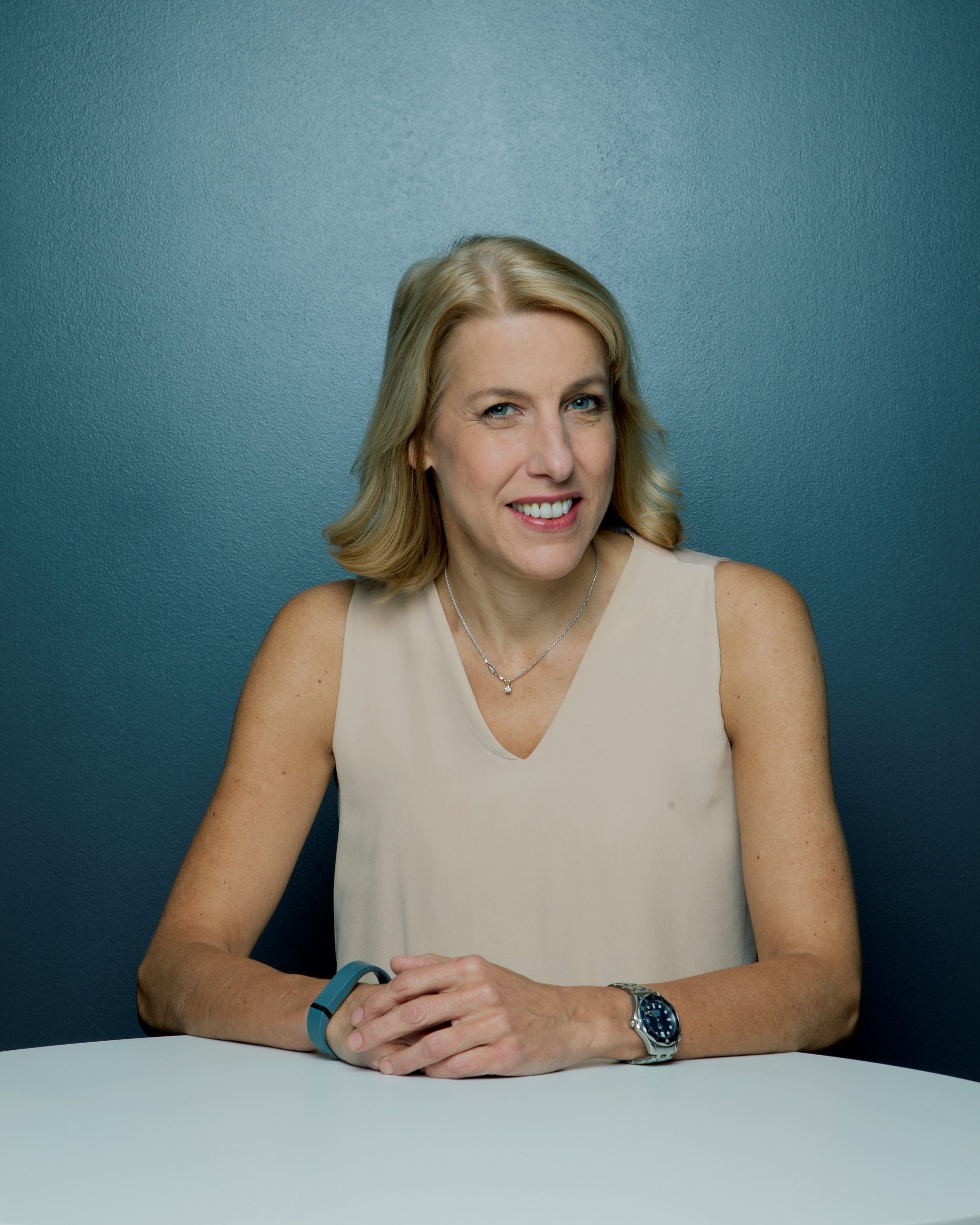 "One immediate way the government can help retailers support their customers is to freeze the business rates multiplier for all retail businesses for the next financial year, protecting the industry from rates increases linked to inflation, and giving greater scope to hold down prices, protect jobs, and support the economy," Dickinson told Asian Trader. 
Truss is also considering cutting value-added tax (VAT) by five per cent across the board to help tackle the cost-of-living crisis. The last time the UK implemented a broad-brush cut to VAT was during the 2008 financial crisis. 
A VAT cut can come in the form of such a broad-brush approach applicable to all sectors, or via a more targeted approach, resembling what is happening in many EU countries that are bringing-in VAT cuts in inflation-hit essentials like food, toiletries, cleaning products, and some categories of clothing. 
Jason Birks emphasizes that more help and support is needed for the betterment of local stores. 
"We will continue to push for more help on behalf of our members to ensure they have a viable and sustainable future," Birks said. 
BRC, meanwhile, feels that PM Truss will need to demonstrate "strong leadership" as the cost-of-living crisis deepens, saying retailers will continue to play their part, keeping prices "as low as possible" and helping households by offering discounts to vulnerable groups, expanding value ranges, raising staff pay, and offering reduced-cost or free children's meals. 
"The retail industry is ready to work with the new government to shore up consumer confidence and help deliver economic growth. Businesses need clarity on the government's intentions as soon as possible so they can understand the inflationary impact of any policy decisions," she concluded.