New research from Birds Eye has revealed the biggest trends and challenges that convenience retailers face within the frozen food category. Having conducted a similar survey last year, Birds Eye has worked with KAM Media once again to understand how it can support retailers to drive their frozen food sales in 2022.
Through a dedicated survey of 200 independent UK retailers, the findings point to sustained high consideration for frozen food within the category through the last year. 1-in-3 retailers (34 per cent) have seen increased shopper demand for frozen over the last 12 months, with a quarter (25 per cent) of retailers intending to invest further in their frozen category in 2022 – a growth of 6 per cent compared with last year's survey results.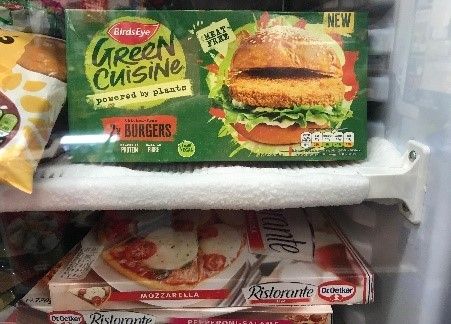 The study also explored the potential barriers to expansion that many retailers face, with 39 per cent of respondents citing insufficient space for additional freezers the biggest challenge to growing frozen sales in their store. A large number of retailers are also missing out on new consumer trends and shopper demands, with 23 per cent sticking with the products they've always stocked.
"2021 has proven the important role that retailers play in supporting their local communities, with a major part of that being the services and products they provide," said Joss Bamber, Head of Convenience at Birds Eye. "Demand for frozen products within the convenience channel is here to stay, so there is a definite need for retailers to prioritise their frozen range in store, ensuring they are stocking the right products to capitalise on a real sales growth area.
"Instore space is always at a premium for store owners, so the challenge for retailers is utilising what little freezer space there already is to ensure maximum frozen sales. It's crucial that retailers are making informed decisions on the best products to stock, so our advice is always to listen to what customers are asking for, stock the core bestsellers and top-up with new products that will excite and attract shoppers to the category."
Birds Eye believes the plant-based and free-from segment looks set to continue growing in 2022, with 81 per cent of retailers now stocking "free-from, plant-based and meat alternative meal centres".