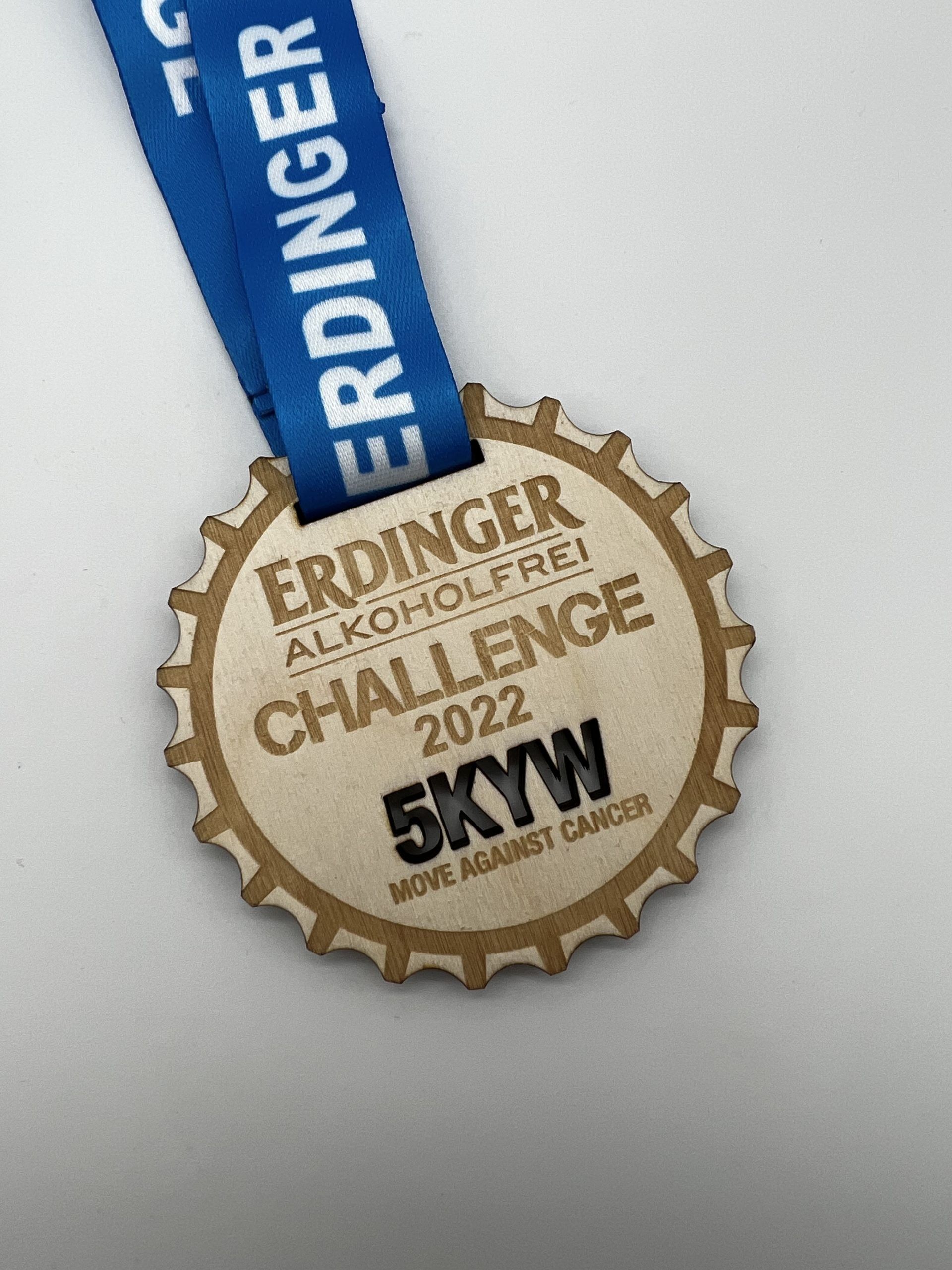 Bavarian brewery Erdinger Weissbräu is backing the Move charity initiative "5k Your Way, Move Against Cancer (5KYW)", for its UK Erdinger Alkoholfrei Dry January activity for the second year running. 5KYW is a community initiative that encourages those living with and beyond cancer to meet at designated parkrun events on the last Saturday of every month to help them derive the benefits of exercise whilst socialising in a supportive environment.
"Rather than talking about giving up alcohol for Dry January, we want to make more people aware of the role that exercise and alcohol-free beer can play within a balanced lifestyle," explained Country manager Peter Gowans. "As a long-time supporter of marathons, triathlons and cycling events around the world, Erdinger Alkoholfrei is asking people to make a commitment to complete a 5k their way, every week for five weeks as a positive start to 2022 and which they can continue as a lifestyle choice throughout the year.
"We want people to complete a 5k their way every (Alkohol) Freiday, starting on 31st December 2021 through to the end of January 2022, making a £5 contribution to 5KYW for each one completed. They can do the 5k in whatever way they can safely manage and that works for them; run, walk, cycle, paddle, skateboard, roller skate, or even hop! Alone or with friends, anything goes, and they can even chunk the 5k down into smaller distances over the week if they would like to. There will be social media spot prizes for those taking part, including acknowledgement for the most innovative and inspiring participants as it really is 5k YOUR Way! Everyone who joins in will know that they are making a difference by getting more active themselves and supporting a small but life-changing charity at the same time."
Move charity organises a series of support mechanisms, including an online cancer rehab programme for children and young people, as well as coordinating 5k Your Way, Move Against Cancer support groups at parkruns on the last Saturday of every month. 5KYW is a coffee morning with a difference and welcomes anybody affected by cancer in any way. The groups walk, jog, run, cheer or volunteer as they seek the benefits of exercise including reducing cancer related fatigue, improving psychological wellbeing and helping to preserve cardiorespiratory and muscular fitness. But most importantly, the meet ups are social, fun and supportive.
Anyone who wants to start off the New Year with a positive resolution can join in with Erdinger Alkoholfrei-days by registering at https://resultsbase.net/event/6040. The first day of the campaign is Friday 31st December 2021 but participants can complete their activity at any point in the week and for as many weeks as they like and either upload a Garmin tracker, or record details manually. Entry is by donation to the 5k Your Way Move Against Cancer initiative of £5 for each week of participation and photos or stories submitted from activity will be welcome for use on social media.