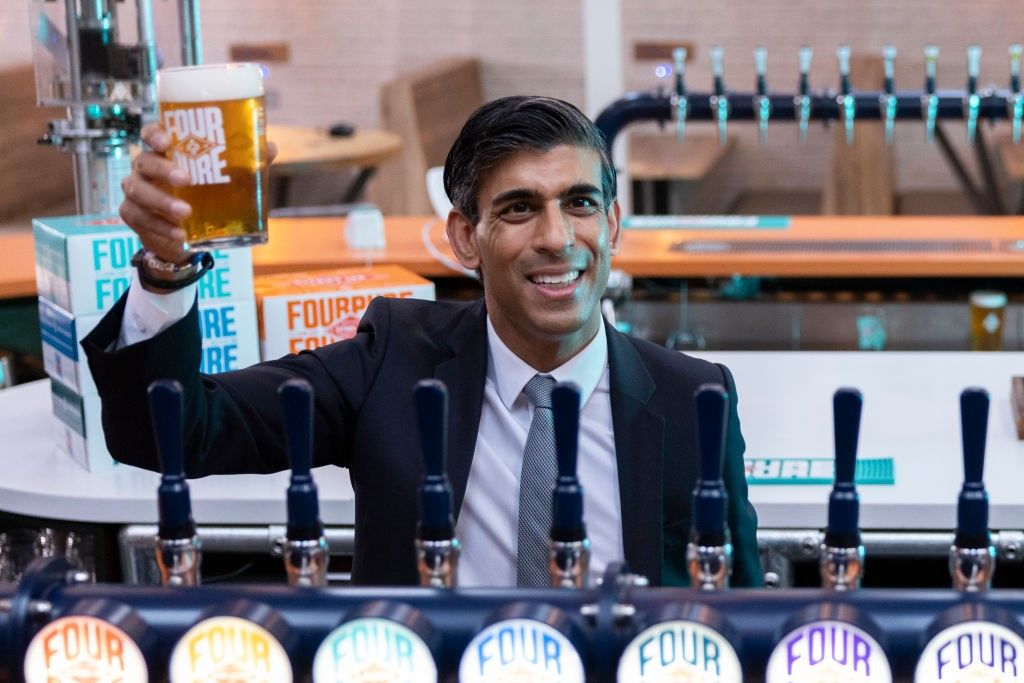 Business groups have called on the government to extend the support over energy prices to small businesses struggling amid rocketing costs.
Chancellor Rishi Sunak yesterday announced a series of financial support schemes to help households cope with a rise in energy bills, set to soar from April after the energy regulator Ofgem said it would increase its price cap by 54 per cent. Sunak said the government's help would provide the majority of households with £350, just over half that rise, estimated to be £693.
"Our 11,000 members are facing a string of cost hikes in April, with increases to minimum wage rates and national insurance contributions, the reintroduction of business rates, and now rocketing gas and electricity bills," Narinder Randhawa, NFRN national president, said.
"To satisfy customer demand and to keep everyone safe, our members' stores contain chillers, freezers, EPoS, bright lighting and CCTV.  As each year passes, it becomes increasingly difficult to cut these costs. Members in town and city centre locations have also seen footfall drop during the lockdown and as workers continue to resist calls to go back to the office," he added.
Randhawa said they will be writing to Rishi Sunak to ask him "not to turn his back on independent retailers and to give us help and support as our bills rocket."
"Independent retailers kept Britain going during the lockdown but now it is essential that the government helps us," he said.
Federation of Small Businesses (FSB) said the firms will be feeling a double hit as energy price spikes leave them exposed, while rise in base rate will heap pressure on many indebted businesses, even as tax rises loom and inflation bites.
"First off, exclusion from the Chancellor's statement regarding support for those struggling with energy bills. And second, a rate rise that will increase repayments on a good deal of personal and professional debt, adding to existing cashflow woes just as tax rises loom," Mike Cherry, national chair of FSB, said.
Yesterday, the Bank of England's Monetary Policy Committee has raised the base rate to 0.5 per cent.
"The government is right to help households with rising costs. It should be helping the smallest firms too, which face many of the same challenges as consumers in the energy market, but without the same protections," Cherry said, calling for an equivalent business rates rebate.
"Planned support via the council tax system will leave struggling community cafes, convenience stores and restaurants wondering, where is the support via the business rates system? Equally, where is the help to spread bills for the small businesses that create jobs and ensure growth in local economies? These are the very businesses which will be key to the success of the levelling-up agenda, yet the day after it was launched they've been left out in the cold," he said.
"The household rebate should be matched by an equivalent business rates rebate, to help the smallest firms which have been weathering these price increases for months already, and which desperately need a measure of protection from the energy crisis storm."
Cherry said the interest rise will pile yet more stress on small business owners struggling with debt, against a backdrop of spiralling utility bills and surging inflation in the round.
"The back-to-back rate increases will mean more pain for all those with personal and professional debt that carries a floating rate. Where emergency loans are concerned, repayments on bounce-back loans are fixed, but anyone with a coronavirus interruption loan could be significantly impacted by this move," he noted.
Cherry urged the government to expand Pay As You Grow to cover CBILS as well as bounce-backs to minimise the risk of sending viable businesses to the wall.